As weird as it sounds, carmakers are upping their child-accessories game. Remember Mercedes-AMG's outrageous strollers? Well, Bentley has just revealed its newest offering that could compete with that: the six-in-one Bentley Trike.
Bentley's newest creation is a stroller-slash-trike that's designed for babies 12 months and up. It's dubbed 'six-in-one' because it can be configured in six different ways to support six different stages in a toddler's growth.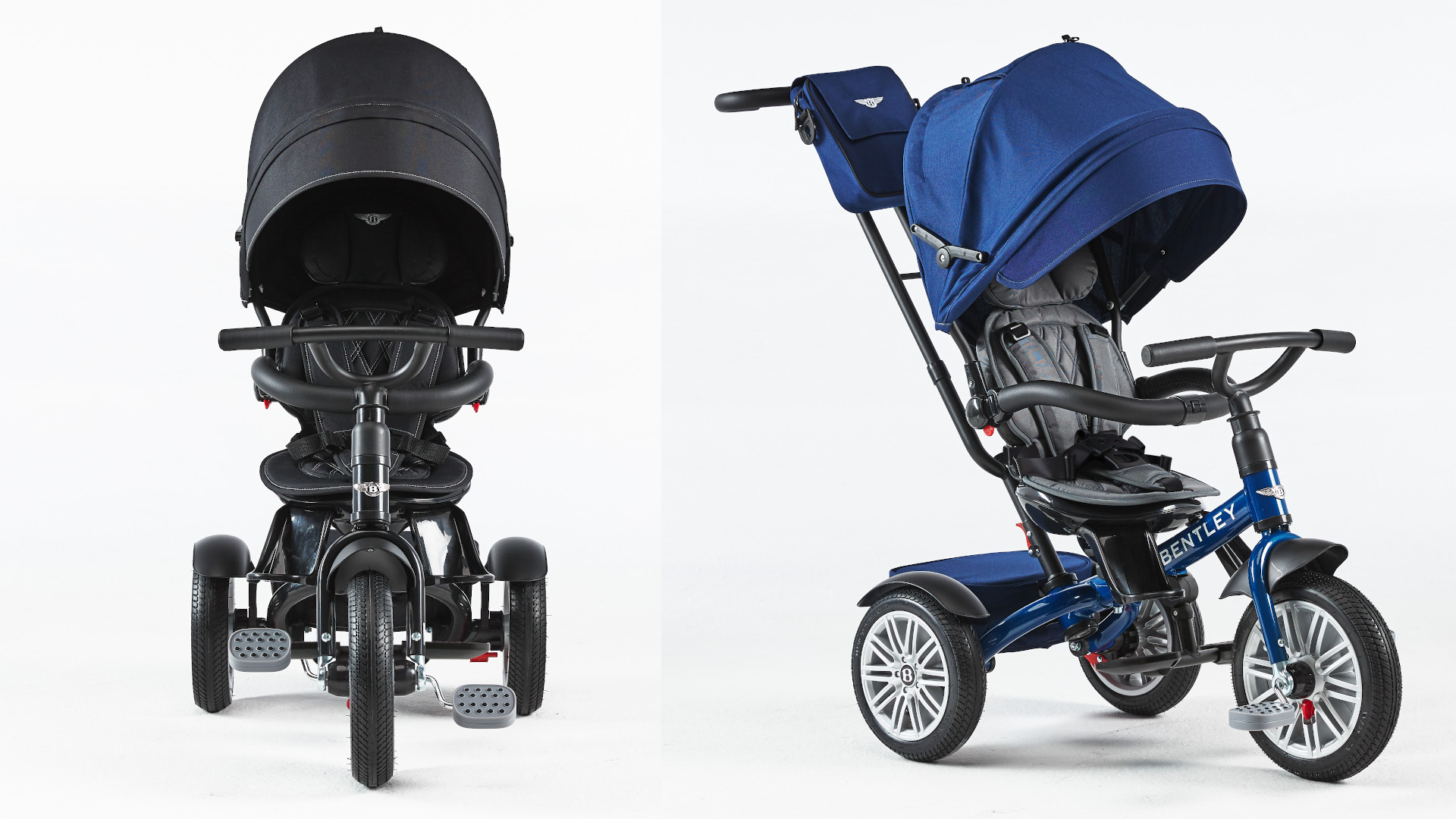 Younger tots can be secured in the seat, which can be faced forward or rearward. As the child grows, the footrests and the seat itself can be adjusted. Eventually, the footrests can be removed to allow the child to use the pedals up front.
Continue reading below ↓
Recommended Videos
Afterwards, once the child can pedal by himself, the push-bar can also be removed to allow complete freedom of movement (under your watchful eye, of course). The back support and the harness can also be removed in time.
And it isn't all just about function—the Bentley Trike is rather stylish, too. The padded leather seat with its five-point harness features a cross-stitched, diamond-quilted pattern. The trike sports Bentley's iconic wings logo as well as the carmaker's name on the frame, and the wheel center caps boast Bentley's 'B' badge. There are also four color options to choose from, and said options match the available colors in Bentley's model lineup.
The most interesting part about all this? The Bentley Trike starts at just £395 (P27,000). By Bentley standards, that's a bargain.
Bentley's statement reads: "The adaptable design of the Bentley Trike is planned to suit six stages throughout the years of early development from baby to small child. The product will be one that parents treasure forever, while children are excited to progress to the final stages of free pedalling, in preparation for learning to ride a bike. Parents can relax knowing their child is safe, enjoying, and learning at each stage."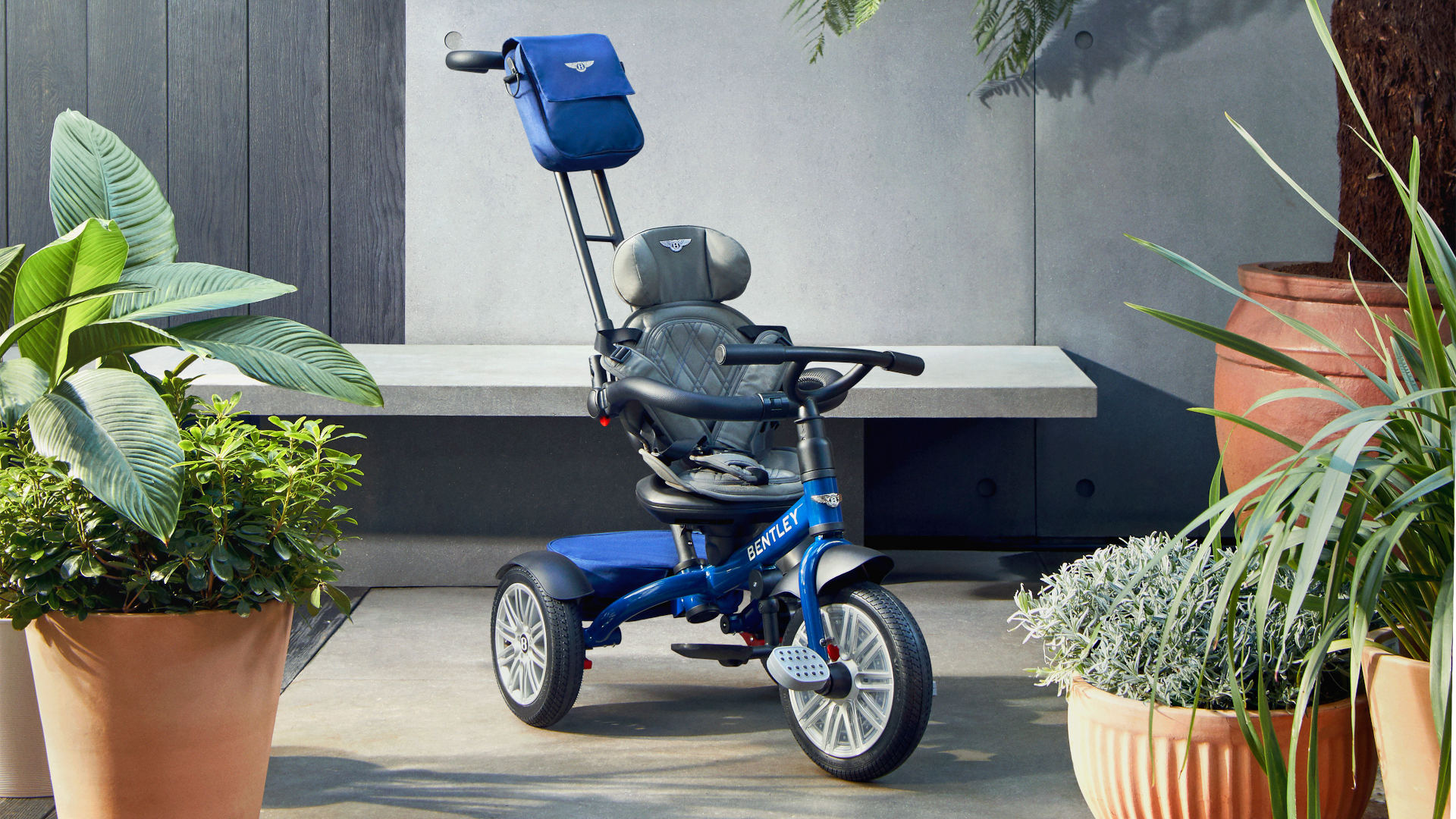 So, parents, will you let your child roll in a Bentley? Or would you rather go with those Merc-AMG strollers instead?