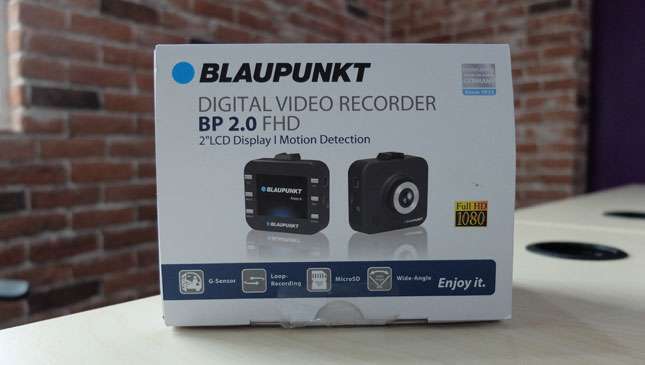 No, you didn't read that wrong. Blaupunkt, the German brand known for its in-car sound systems, actually makes dashcams as well. Pictured above is one of its entry-level offerings, the BP 2.0.
It doesn't boast a whole lot of features on the box. Just a G-Sensor, loop recording, microSD support, and a 120-degree wide angle lens. Inside, you get the camera, a suction-style mount, a USB cable, and a lighter port charging cable. The camera itself only has a 2.0-inch screen and weighs just 50g. Setting it up is a simple matter of slotting in a microSD card, plugging in the charging cable, and mounting the camera. Once it's set up, it starts recording at a default 1080p setting.
A big plus with this camera is its unobtrusive size. It easily fits behind most side mirrors, but even if you mount it elsewhere, it doesn't obstruct your view. The LCD screen switches off after a few seconds, making it even less of a distraction. The wide-angle lens works as promised, capturing the entirety of your windshield and a good chunk of your peripherals as well. On top of all that, installation is a simple matter of plug and play.
ADVERTISEMENT - CONTINUE READING BELOW ↓
As far as the footage goes, it's not the most impressive we've seen out of the dashcams we've tested. At night, the video is noticeably grainy and bright lights further distort the image. It's a lot better in daylight, though you'll have a hard time deciphering street signs and plate numbers from a distance. Still, for just P3,450, you get a practical and no-frills package that will suit most needs.
If you want more features from the same brand, you can opt for other models like the BP 3.0 (P6,700) which has a bigger display and GPS tracking. There's also the BP 8.0 (P11,600) that comes with a wider lens and a 2MP camera to monitor your rear.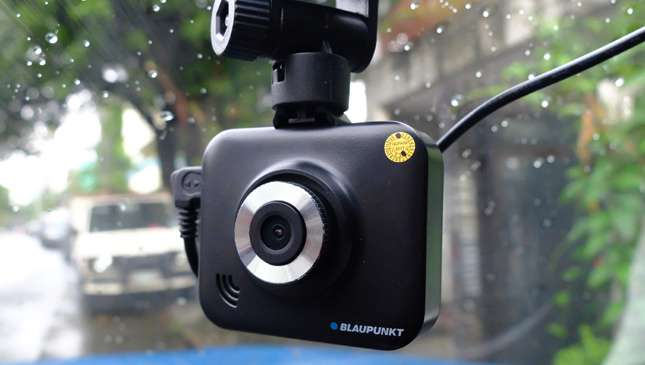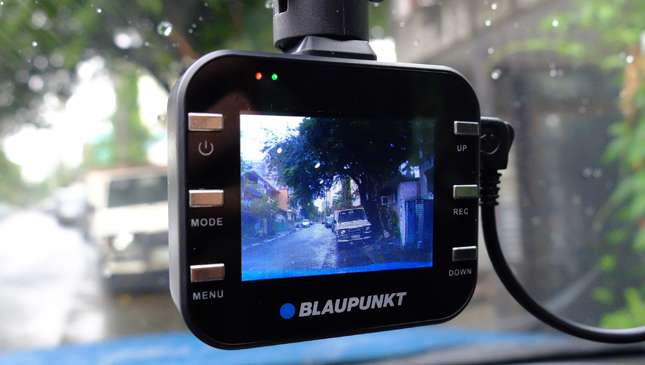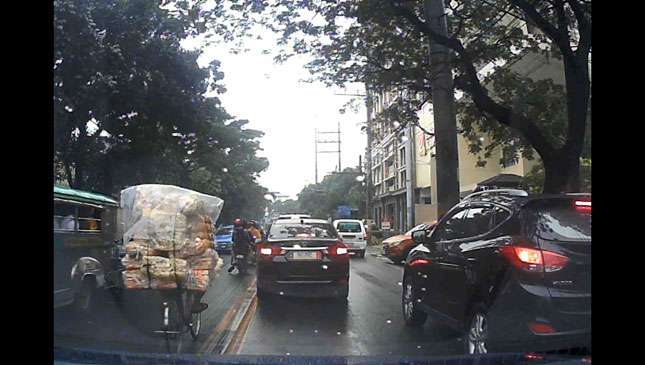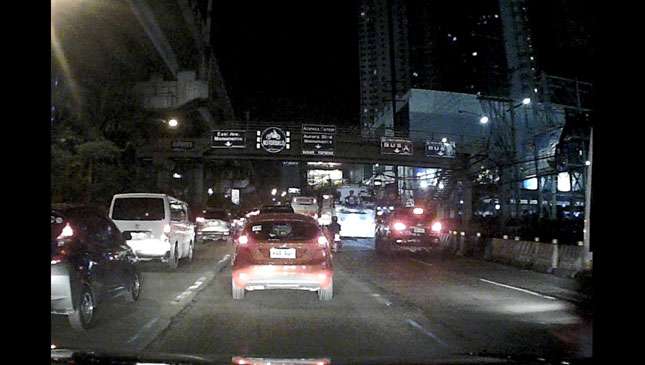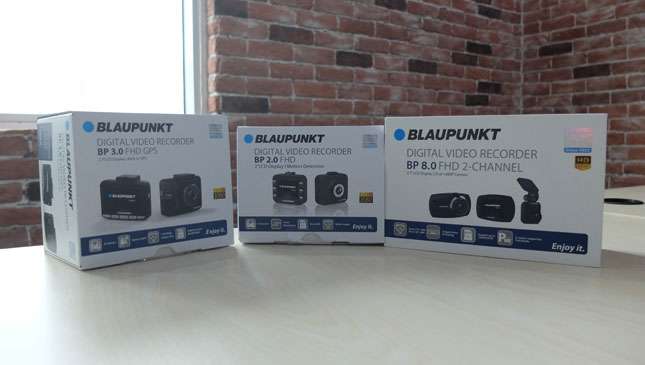 ADVERTISEMENT - CONTINUE READING BELOW ↓