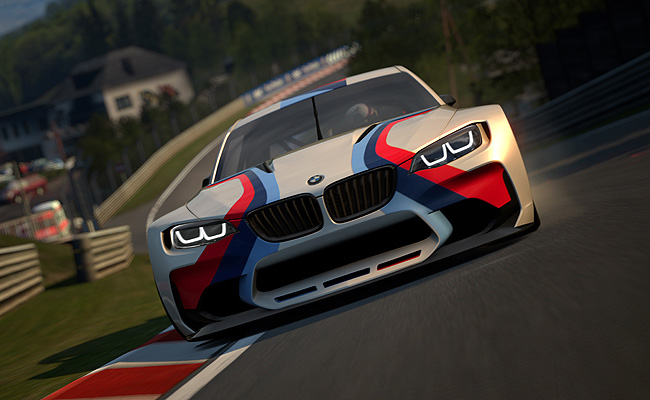 BMW has launched a new virtual race car for the Gran Turismo 6 video game, and it's called the BMW Vision Gran Turismo, which follows "in the tradition of the successful BMW touring cars of the 1970s."
"The development of the BMW Vision Gran Turismo combines our many years of motorsports experience with signature BMW design," said BMW vice president for brand communication Andreas-Christoph Hofmann. "The race car anticipates future racing trends and allows gaming fans even more to experience BMW racing quality."
According to the German carmaker, the Vision Gran Turismo is propelled by a 3.0-liter, in-line-six M TwinPower Turbo engine that delivers 549hp and 680Nm to the rear wheels via a sequential six-speed transmission that's operated by paddle shifters. Weighing in at only 1,180kg thanks to the extensive use of carbon fiber, the car supposedly has perfect 50:50 axle load distribution. Front and rear spoilers ensure optimum downforce, while air-conduction elements reduce drag.
The BMW Vision Gran Turismo is available in the latest update of Gran Turismo 6, either by buying it in the Vision Gran Turismo' section or by completing a single lap of the limited-time seasonal event celebrating the virtual car's release, "regardless of your lap time."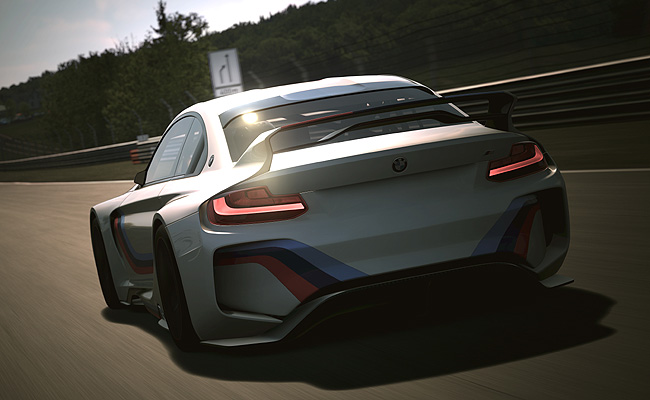 Continue reading below ↓
Recommended Videos
If you're watching this on a mobile device and can't see the video, please click here.