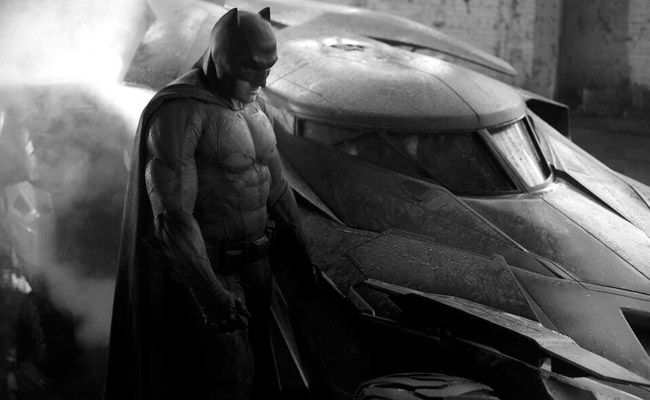 Hollywood director Zack Snyder--the American auteur behind such films as Man Of Steel and 300--has tweeted photos of the next Batmobile for the upcoming Superman/Batman movie that he is set to also direct. The above photo shows a big portion of the car's front part, together with the next Batman costume believed to be already worn here by the actor tapped to play the role, Ben Affleck.
The photo below, meanwhile, gives us a peek at the rear of the new Batmobile, and it looks like the car is a mechanically complicated machine.
Do you think this new Batmobile will be more badass than the Tumbler?