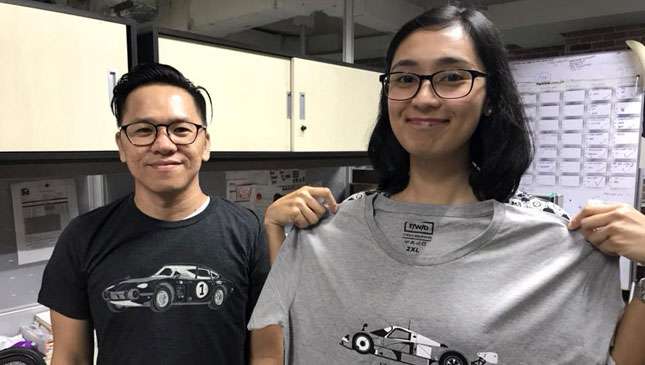 Your choice of attire says a lot about who you are and what you're passionate about. This is especially true with the ubiquitous T-shirt--a statement or emblem on your chest can set you apart from others, placing you into a select group who share a common interest. First/We/Drive (FWD) is a newly launched shirt brand that caters to people like us who love automobiles. The pair behind are just as passionate as we are.
We should know, because we used to work with them. Jaykee Evangelista was our resident art director, while Chad Rosario managed our brand's name and image. These guys have spent years in the automotive industry, so you know that they've got gasoline in their veins. Mix artistic flair with marketing savvy, and you've got a brand that caters to all types of gearheads.
Continue reading below ↓
Recommended Videos
And don't think that these are like the typical run-of-the-mill JDM shirts you see at a tiangge. These designs are focused on vintage and classic cars that will make you feel nostalgic and remember the days of old.
"Cars are works of art. We want FWD to be a brand that inspires drivers to get out and drive," shares Jaykee.
"Classic cars are timeless and transcend different cultures. We wanted to keep that heritage alive through our own original designs. But more important, we wanted to celebrate the bond between man and machine," Chad adds.
So far, there are four shirts available, with four more on the way before Christmas. Currently for sale are the following: the 24-hour Legend, the ProCar, the JDM King design, and the racing bunny Usagi Joe, the brand's mascot. Follow FWD on Facebook and Instagram to view its full range of products.