Because of the COVID-19 pandemic, I've been avoiding wearing unnecessary accessories to save me the hassle of disinfecting various items after going out. Like most people, I've also been virtually rooted in front of my laptop with my phone glued to my hands since March, causing me to lose track of the time, day, and even month.
Needless to say, I don't remember the last time I wore a watch. But the opportunity to wear one again presented itself when I was offered to try out a demo unit of the new Fitbit Charge 4. It's Fitbit's latest smartwatch that comes with a built-in GPS and new activity features.
The Fitbit Charge 4 that we got to try is priced at P9,590, while the Charge 4 Special Edition that comes with a granite woven reflective band is priced at P10,890. 
Understanding your sleep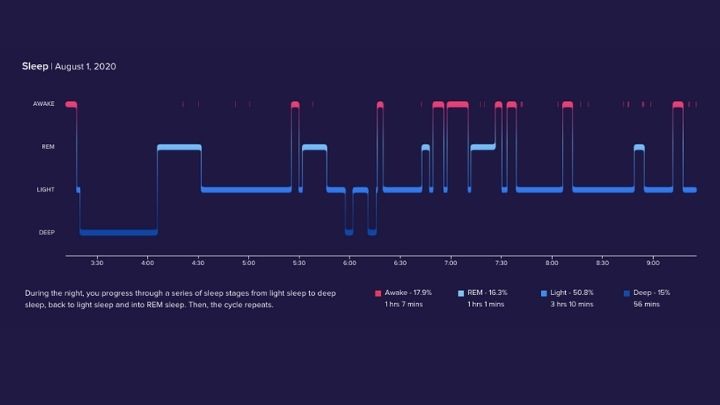 Continue reading below ↓
Recommended Videos
When I first got the unit, I wore it for a few days without working out. I was able to track my sleep using its Sleep Score feature that analyzes the quality of your shut-eye based on heart rate, restlessness, time awake, and sleep stages. Using the data, Fitbit reported that I was averaging five to six hours of restful sleep daily. That amount is decent, but my score can get as high as 83 and as low as 60. Probably depending on the news headlines for that day.
Knowing your pace and distance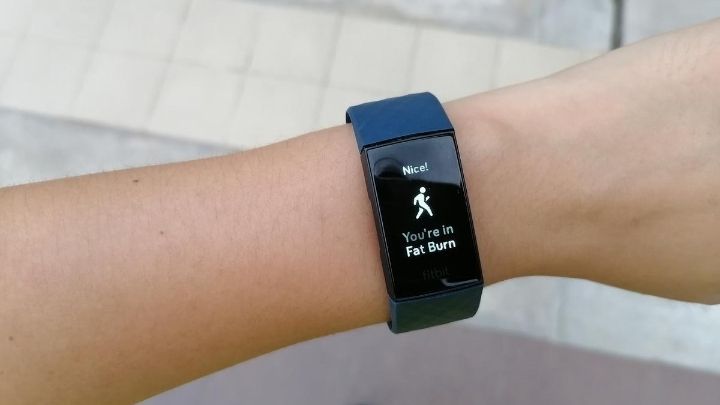 As much as I want to go on a hike with the watch, I'm currently limited to testing the built-in GPS of the Charge 4 by going for a jog around the neighborhood. For the first time in a while, I whipped out my running shoes and went out for a reason other than replenishing supplies.
If there's one gripe I have about smartwatches with built-in GPS, it's that they usually take a minute or two to locate your whereabouts if you're in the middle of the city with tall buildings surrounding you. And the Fitbit is no exception. While you are connecting the GPS, I suggest you do your stationary warmups.
Once I synced the Charge 4 with the phone app post-run, it felt almost surreal seeing the 2.5km path I was able to cover in a few minutes after being confined within a 44sqm condo unit for almost four months.
Tracking your workout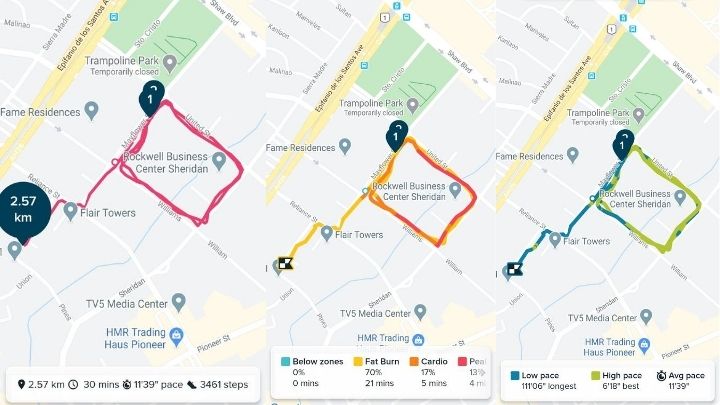 If you are a stickler for monitoring the intensity of your workout, you'll be happy to know that Fitbit's new smartwatch comes with an intensity map. The smartwatch not only tracked my path, but also provided a detailed breakdown of my heart rate during the run.
With the Active Zone Minutes feature, I got real-time alerts when my heart rate moved from fat-burning zone to cardio and to peak during my run.
Reminding you to take a break
It used to take me around 2,000 steps to get to the office, but now, the Charge 4 tells me it takes only five steps for me to get from the bed to my makeshift workstation, where I would be planted the whole day. But because of the 4's buzz feature that vibrates every hour I haven't taken 250 steps, I get to do dance breaks before replying to e-mails or doing social media duties.
It's been 142 days since we were directed to stay at home, and since I don't have a car, my essential travel has been limited to malls I can walk to. With the Fitbit on my wrist and the step goals I set, I even walked to the mall I would usually book a Grab to get to, pre-COVID-19.
I've only had this gadget for a few days during this quarantine, but I've taken more steps in the time I've had it than in the 142 days I didn't. I feel less dread whenever I think about venturing out to farther malls knowing that I'm adding more steps to my daily goal. And I was reminded that even though public transportation is once again suspended with the reimplementation of modified enhanced community quarantine, we're still capable of moving forward on our own.