The premium midrange segment is full of phones that cost and do much more than your typical smartphone but which aren't quite the status symbols that high-end Apple and Samsung products are. Yet thanks to their price positioning, they can pack nearly as much power as flagships, whether in terms of computing, media consumption, or media creation.
The Honor 70 falls squarely into the last use case. With its twin 50-megapixel cameras on the back, it's packing more photo and video creation chops inside its slim case than most phones in this price range. And as you'd expect of a brand that once lived under the Huawei umbrella—back before the cameraphone powerhouse was shackled by wide-reaching US sanctions—those cameras are very good indeed. But that's not the whole story. Let's take a look at what else Honor's premium midranger has to offer.
Styling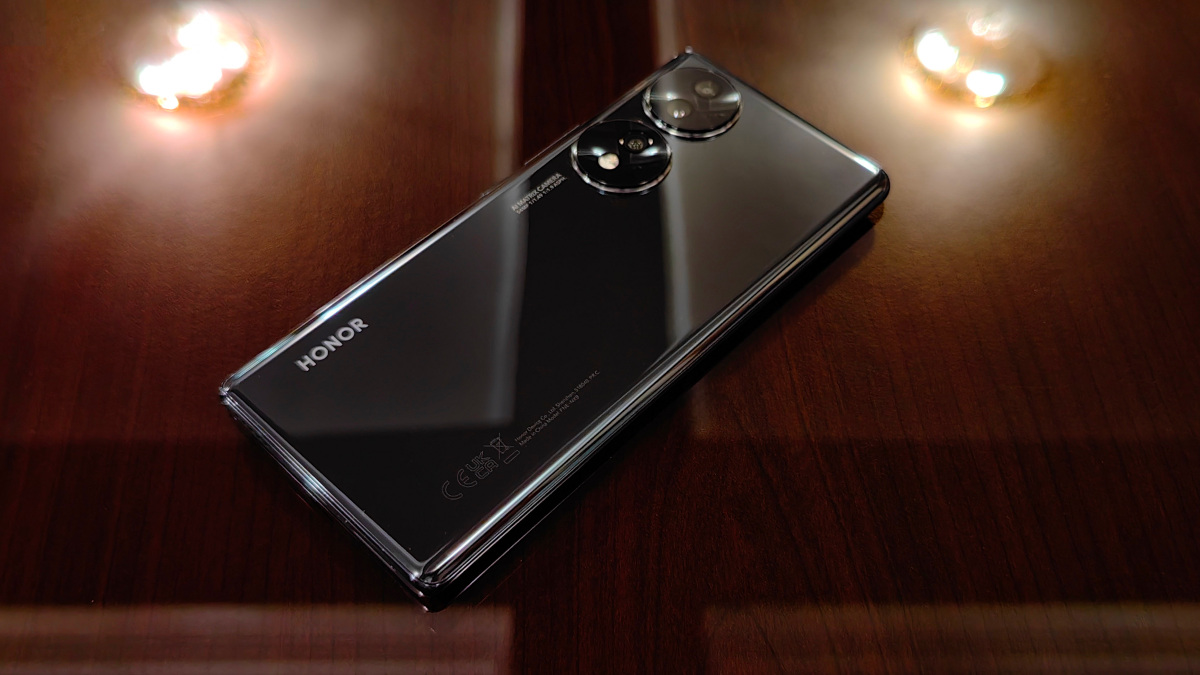 That the Honor 70 looks a lot like the Huawei P50 Pro is no accident. Honor is keen to remind people of that brand association—just look at the Magic 4, which apes the Huawei Mate series. The twin camera pods on the back have more personality, however, and the placement of the two main sensors makes it look a bit like a cute cross-eyed panda. Flanking the two main sensors are a flash and a tiny 2MP macro sensor and a flashlight.
The chassis itself consists of curved glass, front and back, sandwiching a plastic frame. The curved glass gives it a very expensive look and feel—an illusion that lasts until you pick up the phone. Plastic construction makes it very lightweight, and at 177 grams, it's 20% lighter than my T-series. The thin chassis also makes it easy to pocket. While curved glass presents some extra risk in terms of breakage, the phone ships with a transparent gel case that's surprisingly snug, with a stipple pattern that enhances the look of the phone underneath it, as well as a gel screen protector. Overall, this is a very stylish-looking package straight out of the box.
Hardware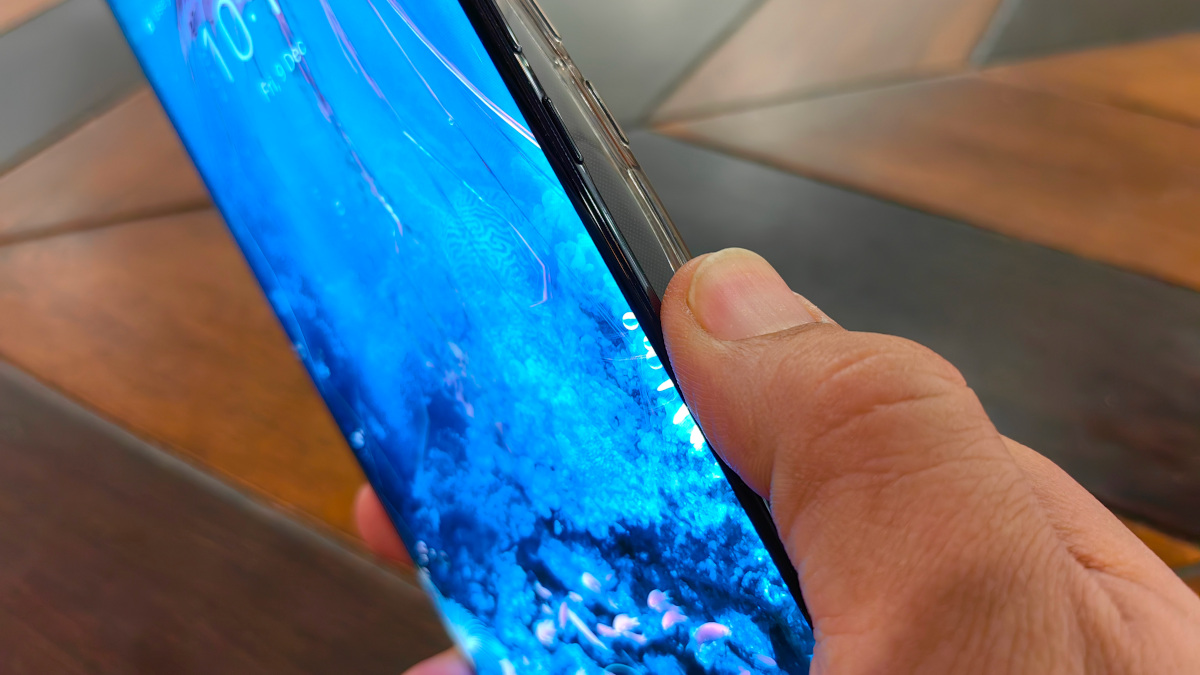 The Honor 70 is powered by a Snapdragon 778 5G chip, a solid Octa-Core chip with good response, backed up by an Adreno 642L GPU. There are 8 gigs of RAM to play with and 256GB of storage, more than enough for media and heavier Android games. Pretty standard fare for premium midrangers. And yes, it runs Genshin Impact decently, but a judicious fiddling of the quality settings is needed to keep temperatures down and frame rates stable. Do note that the included gel screen protector isn't as easy to glide your fingers over as glass, but you really want to keep some form of protection on since there's no Gorilla glass on the display.
That display is a 2,400 x 1,080 OLED display with a fast 120Hz refresh rate. Pictures are crisp and relatively bright, easily visible in bright daylight.
Perhaps the only disappointment in terms of hardware here is the single speaker. It is just about loud enough for easy listening at home, but it struggles with media playback in louder environments.
Energy efficiency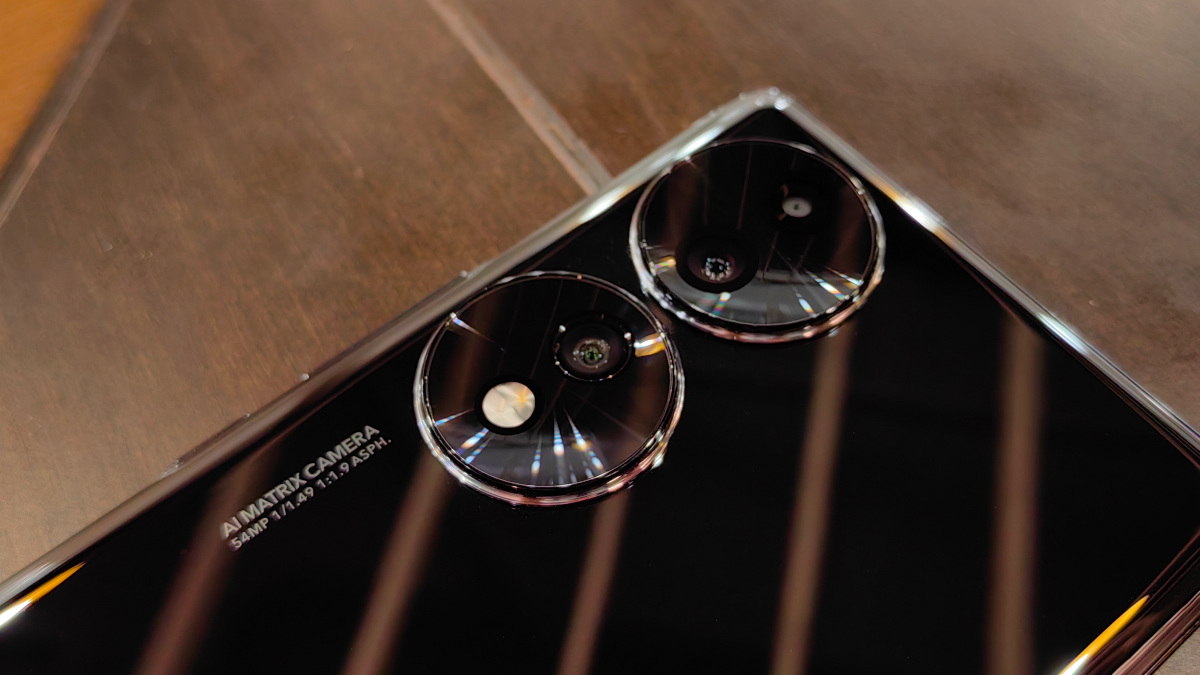 The Honor 70 is powered by a 4800mAh battery. While standby time isn't the best, it still lasted a day with modest use. Even with heavy camera use for work, it managed to survive most of the day. The phone comes bundled with the familiar 66W fast charger shared with Huawei, and can charge to 100% in under an hour but you can get 50% in well under half that.
It also offers 5W reverse charging, which isn't much, but useful in a pinch if you're trying to keep a backup phone alive.
Camera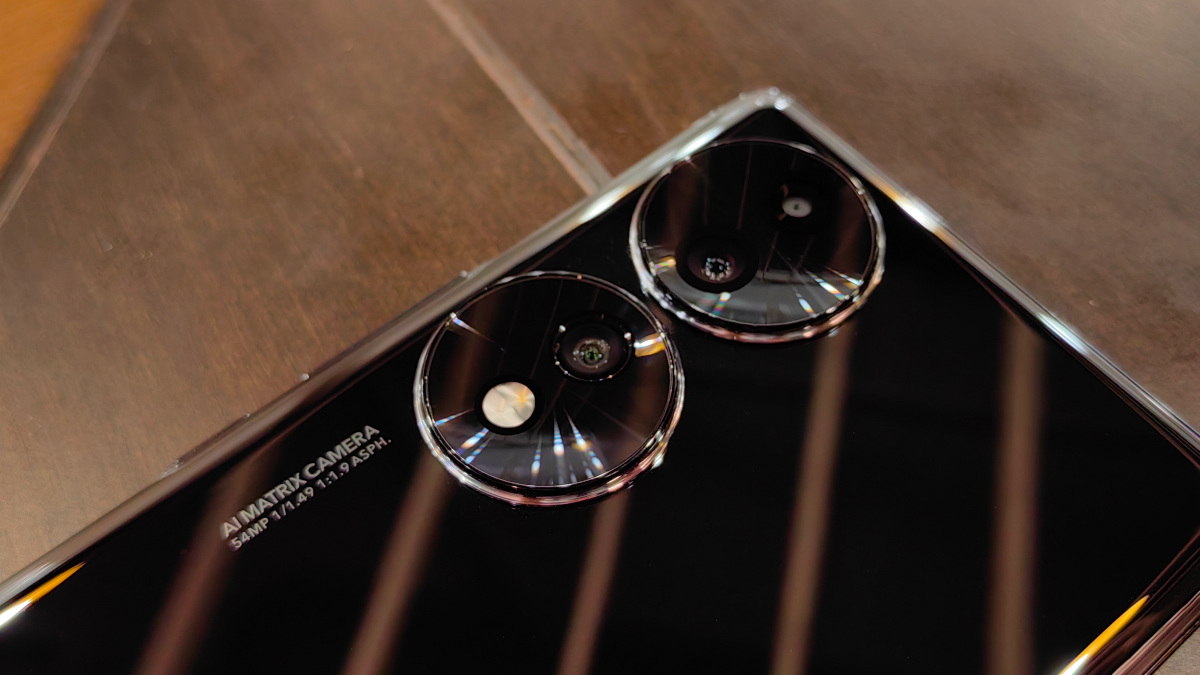 The big headliners here are the twin 50MP cameras on the back. The main IMX800 camera is a 54MP 1/1.49-inch sensor that is cropped down from a 23mm equivalent focal length to 27mm at 50MP—further binned down to 12.5MP—in auto mode. Pictures are crisp and vibrant, and mostly eye-pleasing. The Phase Detection Autofocus is surprisingly quick and accurate, and it's easy to get into a quick shooting rhythm.
Shame it's so hard to shoot from the hip: there's no volume button shortcut to open the camera, and the under-screen fingerprint sensor isn't the fastest scanning out there.
But once you're in, it's all gold. The camera app is the familiar looking Huawei interface, with many of the same features. While it lacks Huawei's Leica and XMage modes, you don't feel the lack that badly. Honor's standard mode already feels a lot like Leica Vivid, with vibrant colors and natural-looking details and much less artificial sharpening compared to many competitors.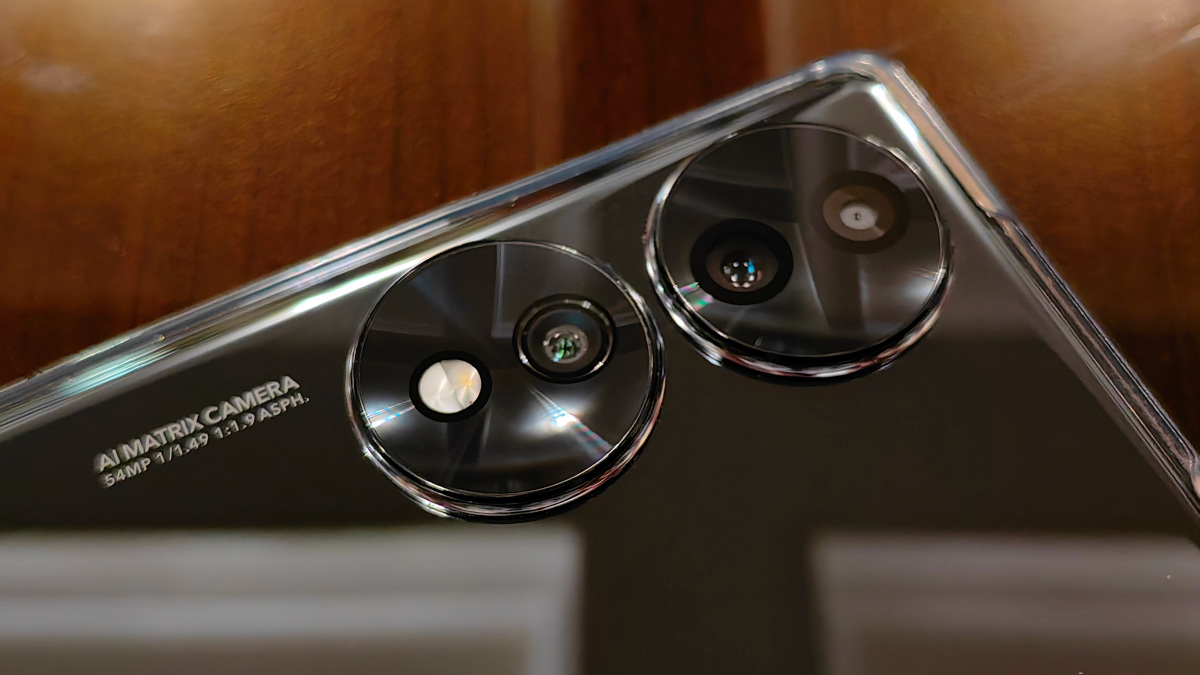 The IMX800 helps here: it is a true flagship grade sensor, better at revealing fine detail than its predecessor—which is used in many of the Honor's competition—and you can take full advantage of this in high-definition and Pro/RAW modes, as we often did when shooting website content with the Honor. Output is pleasingly low in noise and rich in detail, if still lacking in ultimate sharpness.
In auto mode, you eventually find the limits of the SD778 in terms of processing. There's no High-Def AI mode, as in Huawei, and the processor struggles with complex HDR situations. One funny issue that keeps cropping up is overexposure when your subject is wearing a dark facemask—the AI exposes the image based on the color value of the face first rather than balancing across the image. It also tends to select a later key image when stacking HDR rather than the one captured when you press the shutter, causing you to miss moments when shooting sports or kids.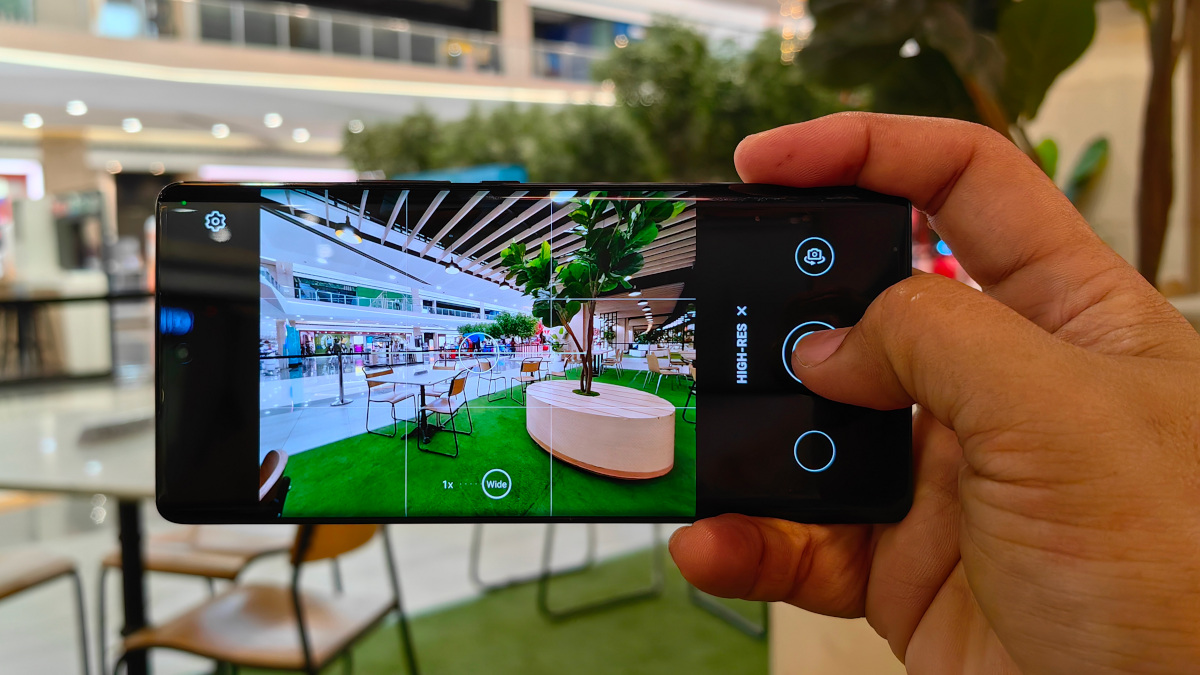 But in the dark, the camera system shines. Output is crisp, high contrast, and clean. There is some artificial sharpening, but mostly in very dark areas. A lot of the photos we took were in better focus than the shots taken with the big sensor flagships we were using during the same shoots. And with the big pixel count, 2x zoom shots with the main camera are still perfectly serviceable as long as you have good light.
The 50MP ultrawide is a great backup shooter. With an equivalent 13mm focal length, it gives twice the coverage of the main shooter. Detail and colors are the same as the main sensor, though dynamic range is much lower in high contrast conditions. It's also surprisingly useful in the dark, which we took full advantage of during website shoots as well.
On the video side, the 778 chip allows up to 4k30 video recording on both rear shooters, though the 32MP selfie camera is limited to 1080p. The selfie video is stable and serviceable but limited in dynamic range and color reproduction. The main camera is much better, with fantastic dynamic range and color. The ultrawide output is mostly similar, but it lacks dynamic range compared to the main shooter, which means more autoexposure instability in changing light conditions. While the Honor's electronic image stabilization works well, the ultrawide seems a bit more prone to the shakes than the other two cameras when attached to a hard mount or when walking around. It's still great for handheld vlogging, but you should preferably have soft feet. One bonus of the light chassis is that you can use older phone gimbals with the Honor with no issues, unlike some heavier competitors.
Sound recording is generally crisp and clear, though noise isolation could be a bit better.
Aside from the regular and pro video modes, the Honor 70 also features a dual video mode, which can take side-by-side video between the front and rear cameras, and shot-cut mode, which zooms in and tracks subjects around with the phone mounted on a tripod. Fun items for tiktok, but shot-cut isn't quite sharp enough for Youtube output.
Software and other features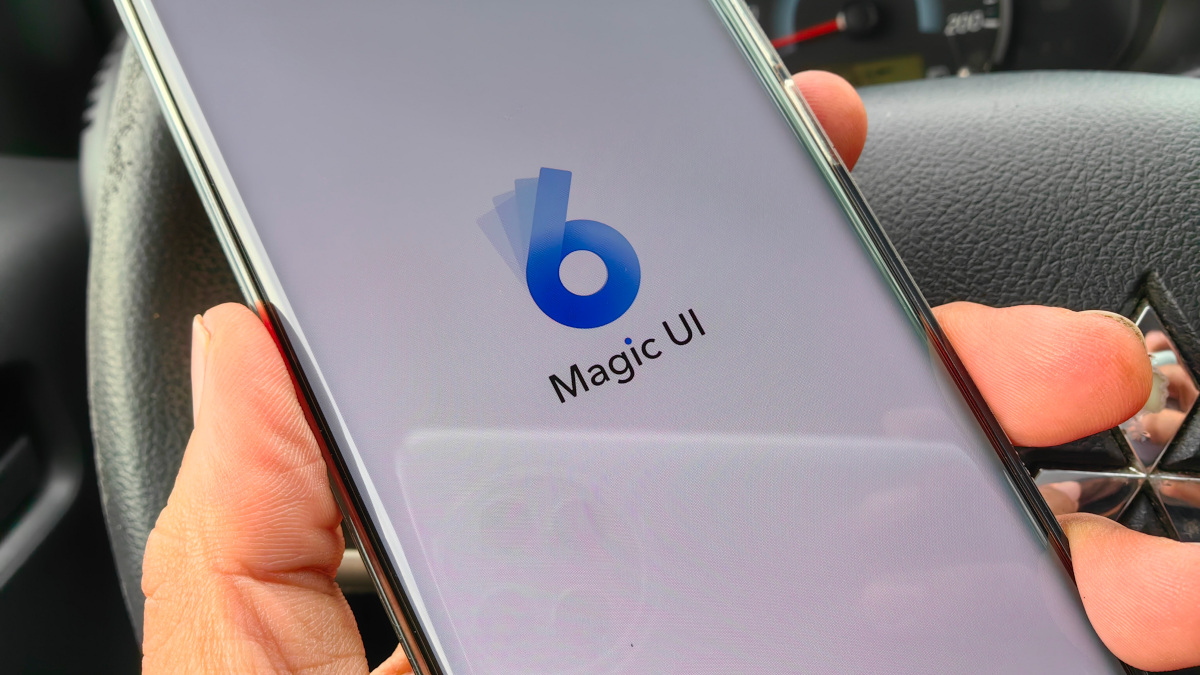 As for the rest of the package, Honor's Magic 6 UI is nice and light, and free of the clutter and extraneous apps and ads that often come with Xiaomi or Huawei installs. Unlike Huawei, Honor can use the full suite of Google services, and they happily rely upon these for most basic functions. There's still an Honor store, but you never feel compelled to use it.
Honor uses the same floating dual app feature that Huawei uses, but I'm more particular to Xiaomi's split screen. Seems a shame not to have an option like that, especially with such a big, bright screen.
Most of our productivity apps work on the 70, though more advanced editing apps like Lumafusion aren't compatible with it yet, and alternative camera apps like Filmic Pro and Open Camera don't seem to provide much benefit over the stock app. Still, many of the more popular editing apps like Adobe Lightroom, Power Director and VlogNow—my favorite free editing app—work perfectly fine on this phone.
Verdict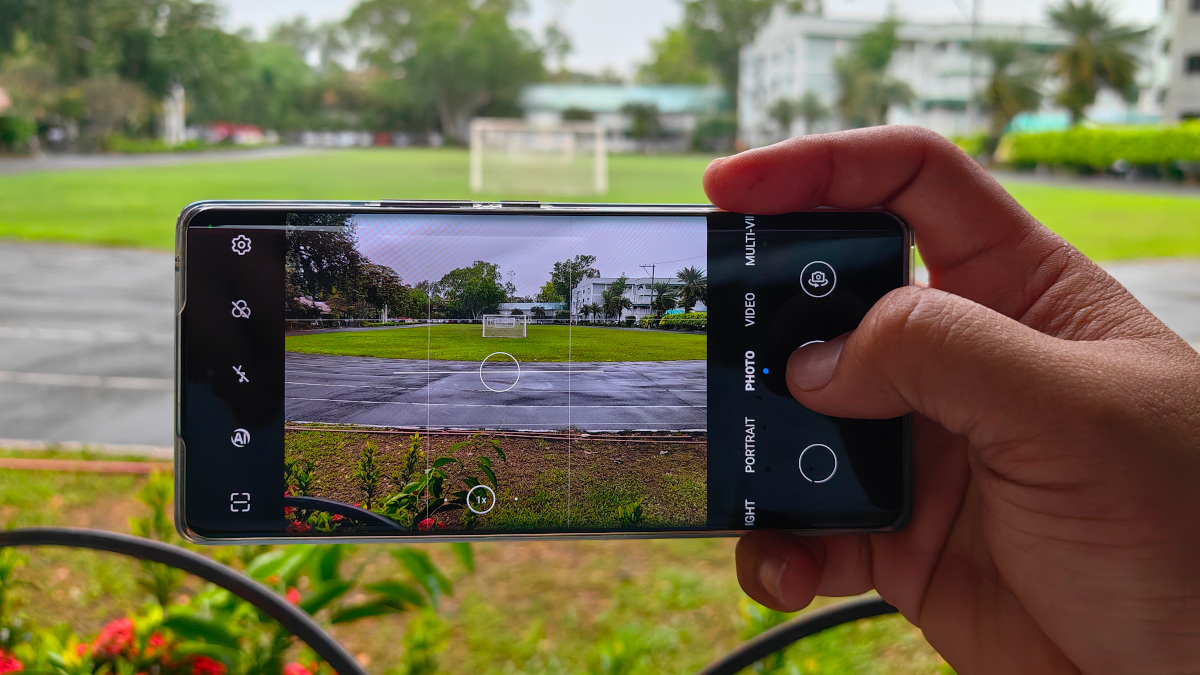 While it may not be the hottest media consumption or gaming device in this market segment, the Honor 70 is a solid media content creation machine. Easily pocketable and usable And its attractive form factor is a big bonus for a phone that is more likely to be up and in front of your face when you're recording your latest TikTok upload.
Sample unedited photos taken using the Honor 70 5G: