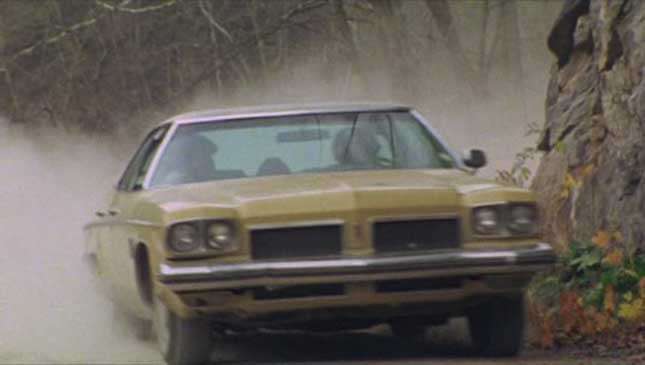 What comes to mind when you think about Halloween? Trick-or-treating? Scary pumpkins? All things evil and ghoulish? Or…cars? Yup, your favorite kind of four-wheeled contraption has certainly played a part in this unique holiday in the form of scaring the bejeesus out of us on the big screen. Here are some of the most memorable ones:
ADVERTISEMENT - CONTINUE READING BELOW ↓
1) Oldsmobile Delta 88 from Evil Dead franchise. The original horror movie franchise is considered a cult favorite and features Bruce Campbell battling against an array of evil spirits and demons. His ride of choice doesn't just appear in all the films, but also in every movie that director Sam Raimi has helmed—including the Spider-Man franchise.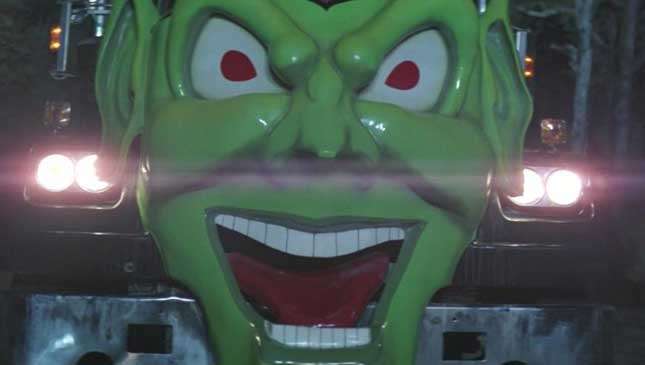 ADVERTISEMENT - CONTINUE READING BELOW ↓
Recommended Videos
2) Killer trucks from Maximum Overdrive (1986). What happens when everyday objects take over and start killing us? The result is sometimes scary, but for the most part just unintentionally funny. The film's highlights include the fleet of murderous big rigs, led by one with a Green Goblin mask on the grille.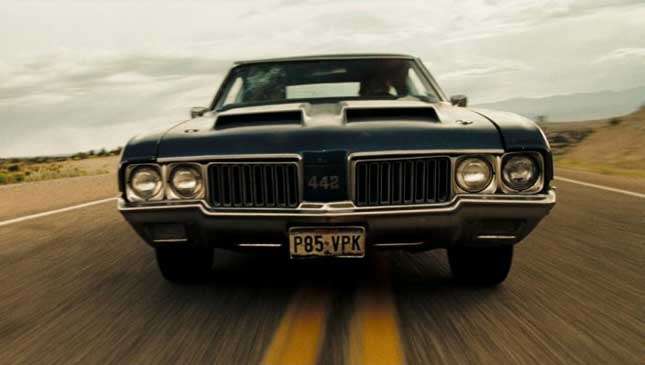 ADVERTISEMENT - CONTINUE READING BELOW ↓
3) Oldsmobile 442 from The Hitcher (2007). What's scarier when you're driving at night than a potential murderer flagging you down for a ride? In this remake of an '80s film, Sean Bean plays the part of hitchhiker turned killer. The car that the protagonists drive is an Oldsmobile 442 with white racing stripes. While it's not the scariest thing in the movie, it's still worth mentioning because it's a great-looking car.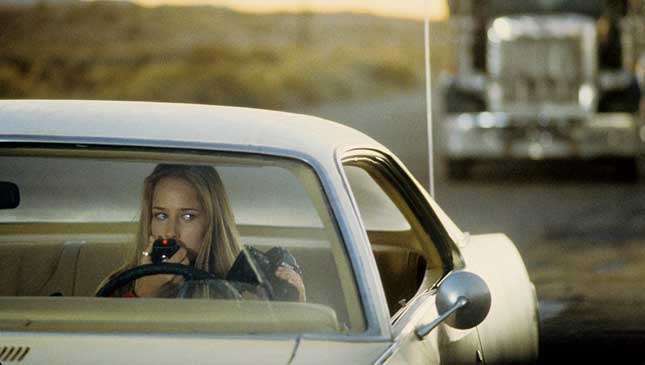 ADVERTISEMENT - CONTINUE READING BELOW ↓
4) Chrysler Newport from Joy Ride (2001). A harmless prank can turn deadly when you do it to the wrong person, as the two brothers in this movie learned. They trick a truck driver into a rendezvous with a mysterious sexy girl, instead sending him to a businessman's hotel room. When the driver learns of their deceit, he leaves the businessman a bloody mess and seeks revenge on the brothers who wronged him. This movie isn't just notable for the old-school Chrysler, but it also stars a young Paul Walker, fresh from starring in some movie about street racing.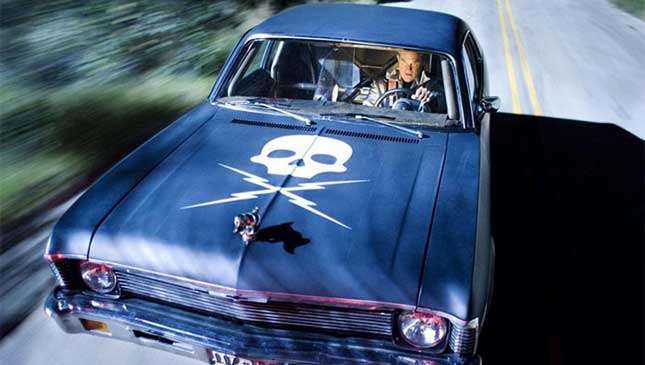 ADVERTISEMENT - CONTINUE READING BELOW ↓
5) Dodge Charger/Challenger, Ford Mustang, and Chevrolet Nova from Death Proof (2007). This Quentin Tarantino flick sees Kurt Russell playing a stuntman who murders his victims in staged accidents using "death-proof" stunt cars. Besides the Tarantino-style violence we all love, this movie offers muscle cars galore.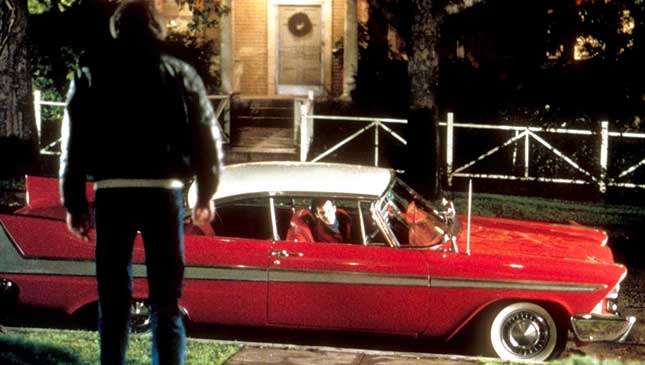 6) Plymouth Fury from Christine (1983). After killing its makers on the assembly line, the run-down evil car named Christine is purchased by a nerdy teenage boy. The boy works on restoring it while slowly developing an arrogant personality. Eventually, the car lets its evil intentions show and goes on a murderous rampage across town. Christine might be evil, but you can't help but appreciate the Fury as a slick '50s classic.
ADVERTISEMENT - CONTINUE READING BELOW ↓