This is what you get when a watchmaker and a toymaker—both legends in their respective fields—come together to work on a one-of-a-kind project: a Hot Wheels IWC Racing Team Transport set.
These diecast models are the result of the collaboration between IWC Schaffhausen and Mattel's Hot Wheels that began a few years back. The set is a truly bespoke one, headlined by a 1:64 scale replica of IWC's Mercedes-Benz 300SL Gullwing, with which former Formula 1 driver David Coulthard won the Tony Gaze trophy in 2019.
The tiny Gullwing is "faithful in every detail," according to IWC. Elements such as the interior, the racing rims, and the livery pay homage to the classic 300SL as well as the history of both brands. The racing number 68 signifies the founding years of IWC (1868) and Hot Wheels (1968), while the packaging art hints at the Goodwood Motor Circuit where Coulthard and the IWC Racing team saw success.
ADVERTISEMENT - CONTINUE READING BELOW ↓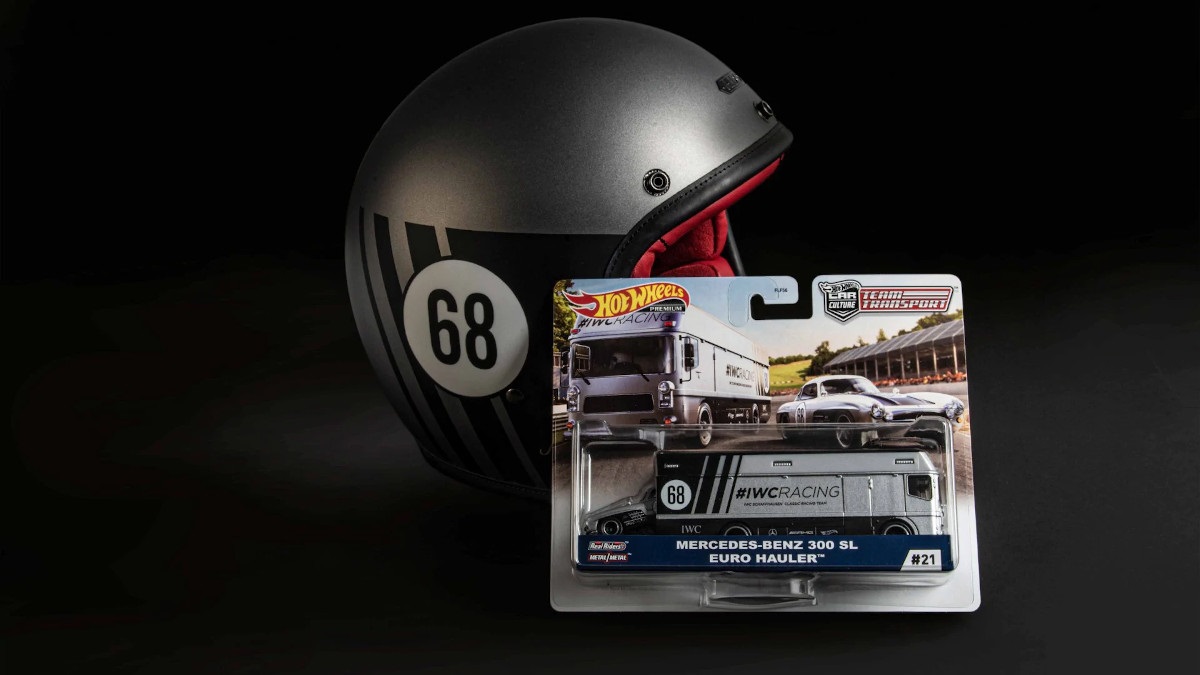 "We want to bring our brand to much younger consumers and seed the interest for mechanical watches and the world of IWC," said IWC CEO Christoph Grainger-Herr. "Our classic racing team, with its striking silver 300SL Gullwing, turns heads wherever we go, so creating a Hot Wheels Premium Team Transport set made perfect sense."
ADVERTISEMENT - CONTINUE READING BELOW ↓
Recommended Videos
"IWC Schaffhausen and Hot Wheels have become industry leaders through generations of craftsmanship and design to create a premium product for our fans," said Mattel president and COO Richard Dickson. "This partnership celebrates the merging of these two beloved brands by highlighting the detail and performance of both Swiss luxury and American automotive excellence, all in the palm of your hand."
What do you think of this new set from IWC and Hot Wheels? Would you add this to your collection?