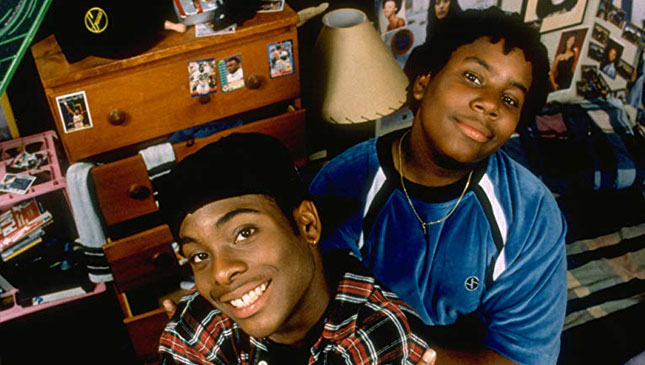 Hey, '90s kids, guess what? July 15 marks 22 years since the first episode of Kenan & Kel aired on Nickelodeon. Feel old yet? Yeah, don't worry, we do too.
If you're too young (or too old...) to remember, the show starred the odd couple of Kenan, a teenager who was always up to something, and his dim-witted best friend Kel. It featured your standard gamut of teenage trials and hilarious situations. It's still pretty funny even today, though some of the material is obviously dated. For one, the theme song was sung by Coolio. Yes, the dude responsible for "Gangsta's Paradise."
And because we're all about things on wheels here at Top Gear Philippines, we thought we'd look back at one of our favorite skits that had to do with a car. In the fourth season episode "Car Trouble," Keenan is determined to get his driver's license despite his parents' protests (you can try searching for it online). He borrows a car from his classmate and convinces his boss to tag along for the test.
ADVERTISEMENT - CONTINUE READING BELOW ↓
The only problem is, Keenan schedules the test on the same day as his science project, and he has to pull an all-nighter to get it done. By the time he gets behind the wheel with his eyes half-closed, the ensuing chaos is comedy gold.
"Car Trouble" is one of our favorite episodes not just because it's centered around driving, but because it reminds us of a time in our teenage lives when we would've done anything to get behind the wheel. Even if we were just driving around the corner for some orange soda. Give it a watch if you want to relive some good old '90s nostalgia.