A little over a decade ago, I snagged myself a pair of Jordan 1s—the first pair of shoes I bought on my own dime. Alright, technically I didn't pay for them because I used savings from an allowance my parents were giving me, but you get the point. I was a pretty happy kid with a nice new pair of sneakers.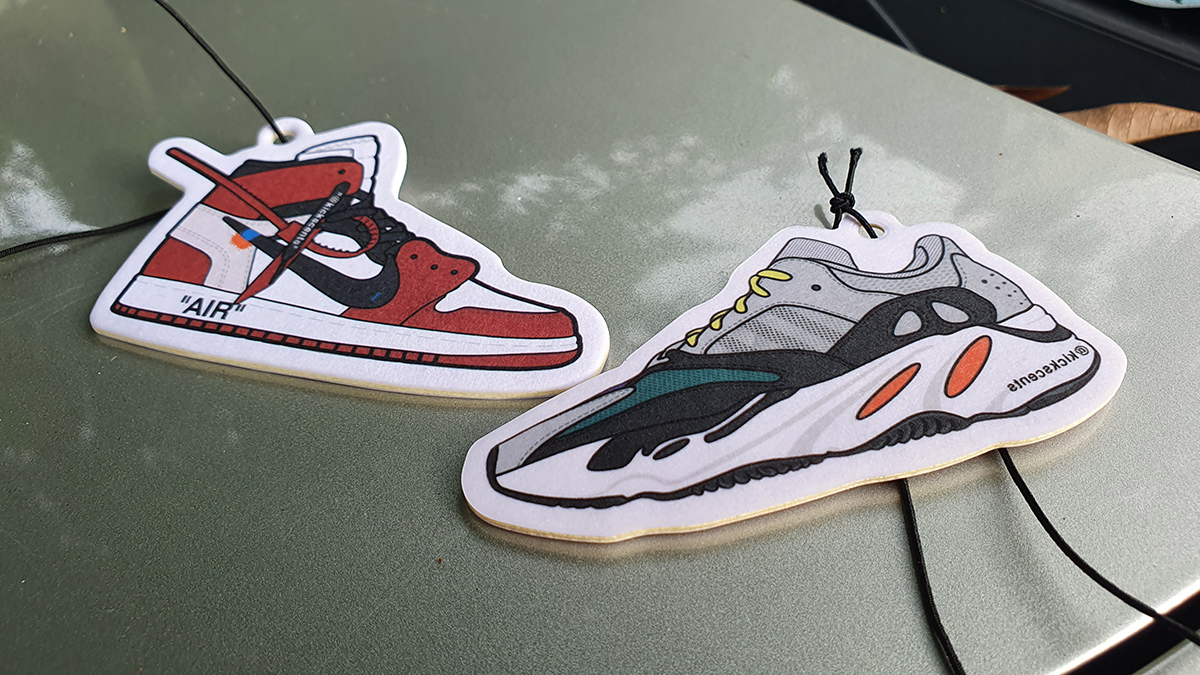 I loved those things. They were in the iconic white, black and red colorway, and while I had to wear a specific pair of socks before putting them on because they were about half-a-size too big, I wore them absolutely everywhere. They were a relative steal, too: P600 from a small plasticky-smelling stall in Greenhills.
Continue reading below ↓
Recommended Videos
I like to think nobody ever noticed.
Anyway, I bring this up because a handful of Jordan 1s arrived at my doorstep the other day. Just like the pair I wore in 2009, these came in red, black, and white. Key difference? This time around, they didn't smell like a toxic combination of cheap plastics and melted rubber.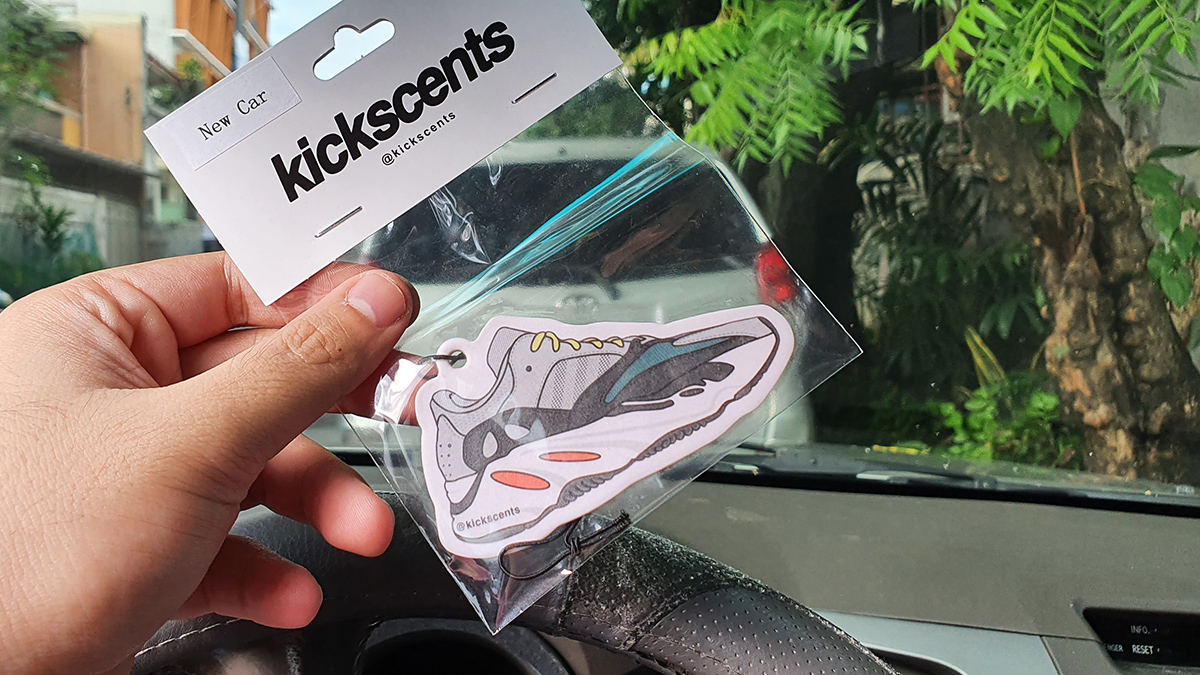 These are Kickscents sneaker-inspired air fresheners. The ones they sent over were some Jordan 1s and Yeezy Boost 700s featuring cherry, grape, and new car smells. I'm not too into fruity scents so I left the Grape and Cherry ones hanging around rooms in the house I rarely visit. The new car scent one, though, I hung inside our Toyota Fortuner.
Like them? You can buy one for P249. Alternatively, you can get all three available sneakers (there's a Jordan 11 design, too) for P700. We suggest going with the new car scent if you're looking to go with something subtle on the nose.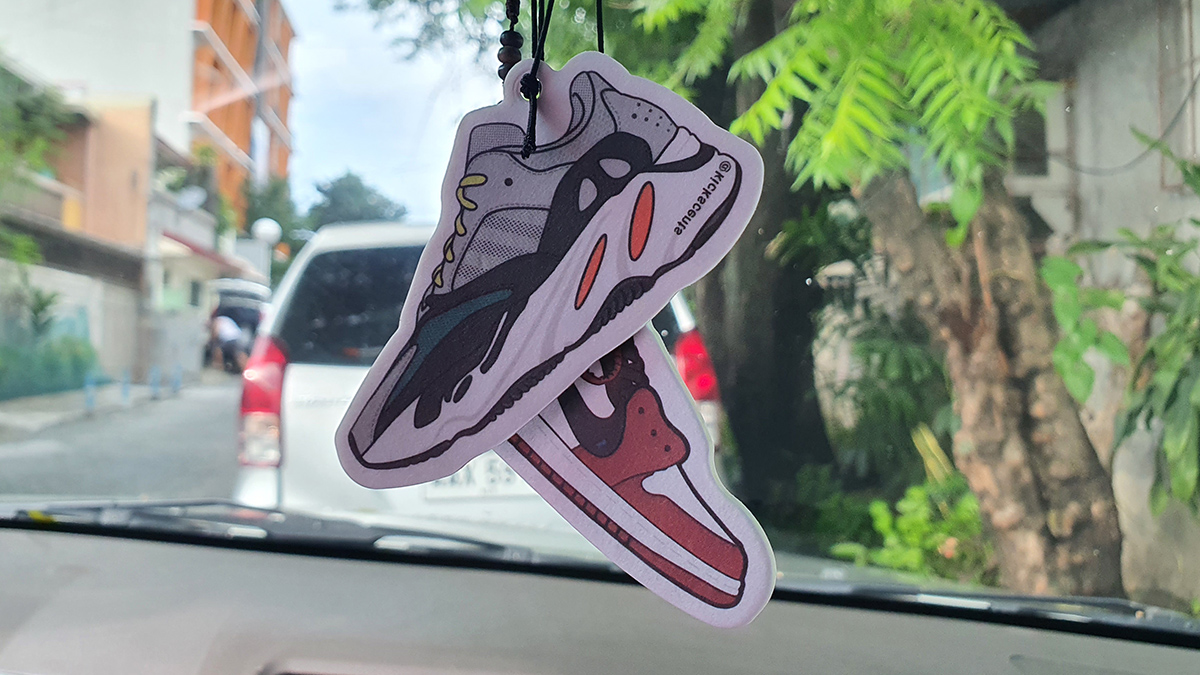 While the smells are nice and all, the real reason I love these air fresheners is, well, because they look really damn good. I'll probably leave this Jordan 1 hanging on my rearview mirror even after the smell has faded.