The Lego Technic line of models is largely considered the toymaker's top-of-the-line offering for car nuts. And with vehicles like the all-new Land Rover Defender and Lamborghini Sian in its lineup, it isn't hard to see why.
That said, these models don't exactly come cheap. The Defender? Yeah, you're going to have to shell out at least P17,000 for that locally. The Sian is even pricier at a whopping P23,000.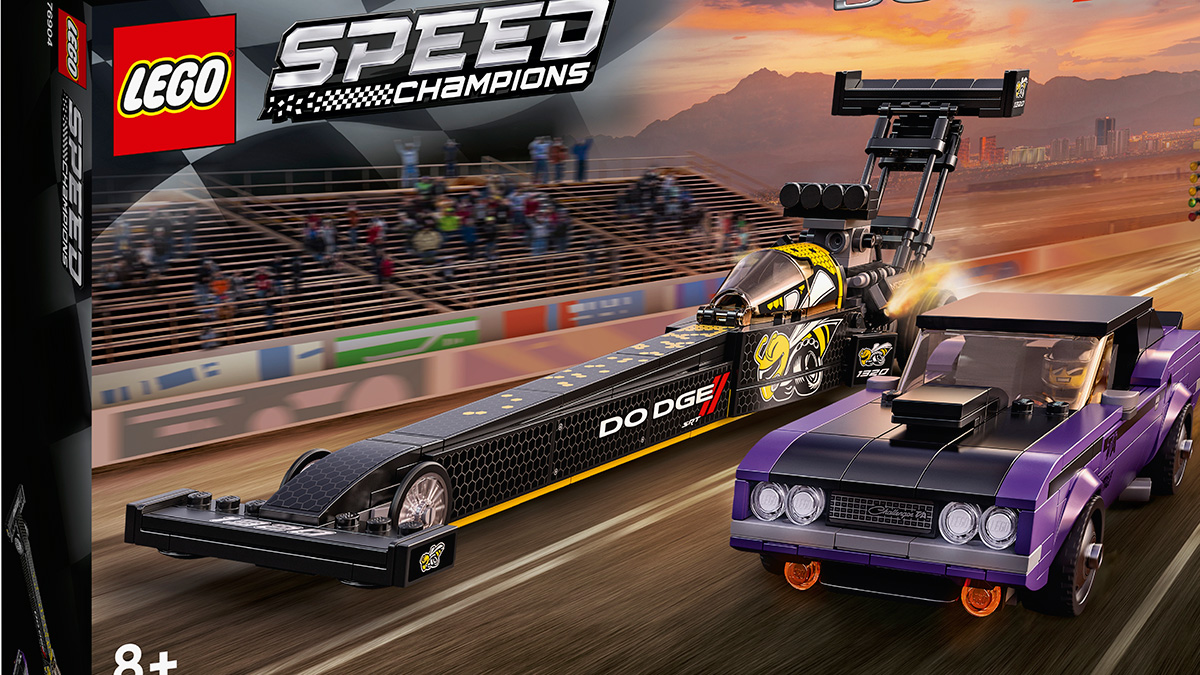 Not everyone is going to have that kind of disposable income to throw at what's essentially a toy. Thankfully, the brand has more affordable options for those with more modest budgets in its Speed Champions line.
Continue reading below ↓
Recommended Videos
If you're a fan of drag racing, Lego is releasing a new Speed Champions collaboration with Dodge featuring a five-inch 1970 Challenger T/A and a Top Fuel dragster that measures over 13 inches long.
Muscle cars like the Challenger you're probably familiar with already. Top Fuel dragsters? Maybe not so much. Basically, these pointy-looking race cars are the apex predator on the drag strip—built with only straight-line speed and acceleration in mind and powered by a mixture of nitromethane and methanol. Cars don't get much faster than these babies. One female Top Fuel racer and one male driver (in brick form, of course) are included in each set.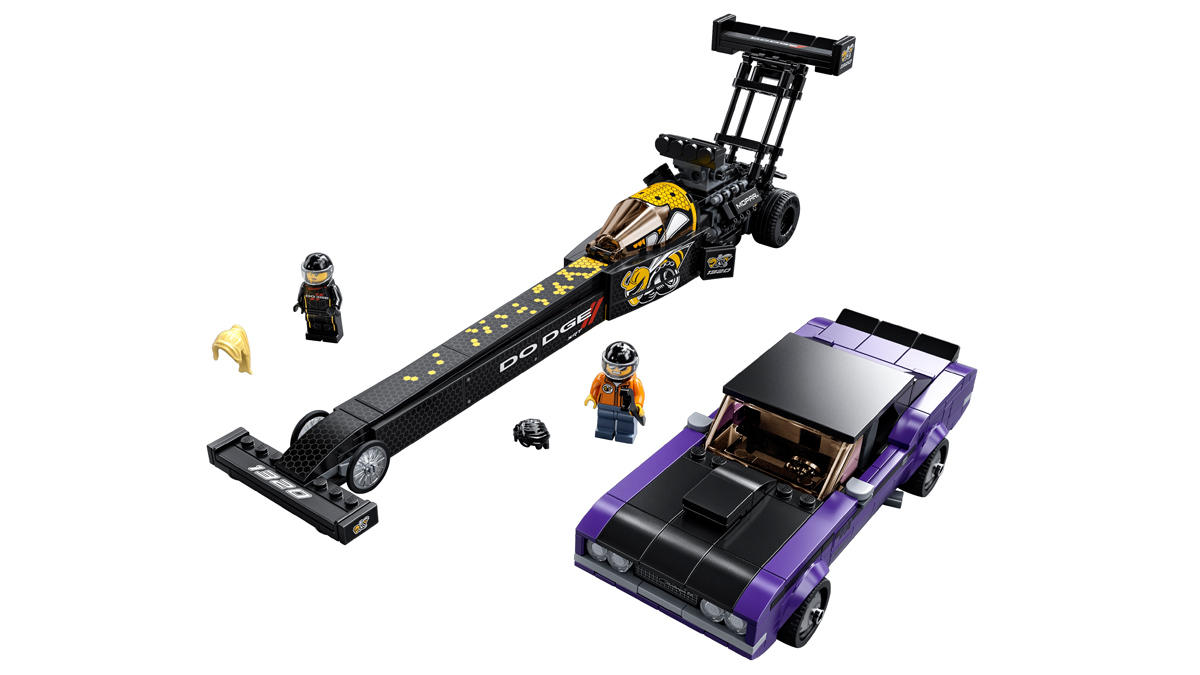 No price has been announced yet, but these should definitely go for way less than any Lego Technic kit we've featured on this site. The 627-piece set will hit the official Lego online store on June 1.
Want another reason to consider settling for a Speed Champions set besides the price? You're much less likely to pull your hair out building these things compared to the Technic kits. Will you be adding this to your wishlist?
Top Gear Philippines is now on Quento! Click here to download the app and enjoy more articles and videos from Top Gear Philippines and your favorite websites.