Just because Lego has cut its ties with the Shell petroleum company--at least for now--it doesn't mean that we won't be seeing Ferraris rendered in the toymaker's classic brick form. As a matter of fact, Lego has just partnered not only with Ferrari but also with McLaren and Porsche to create its new "Lego Speed Champions" product line.
Set to debut in March, the new line will have seven different sets available to the popular toy company's customers. A large red Ferrari truck will join the Ferrari F14 T Formula 1 car, while the McLaren-Mercedes pit stop set will feature the McLaren-Mercedes MP4-29 (although Honda is now McLaren's F1 engine supplier). As for Porsche, it will be represented by the 911 RSR and the 911 GT3 R Hybrid. In addition, four stand-alone vehicles that Lego has yet to reveal will be launched as well.
Will you buy the entire Lego Speed Champions line, or will you stick to just one car brand?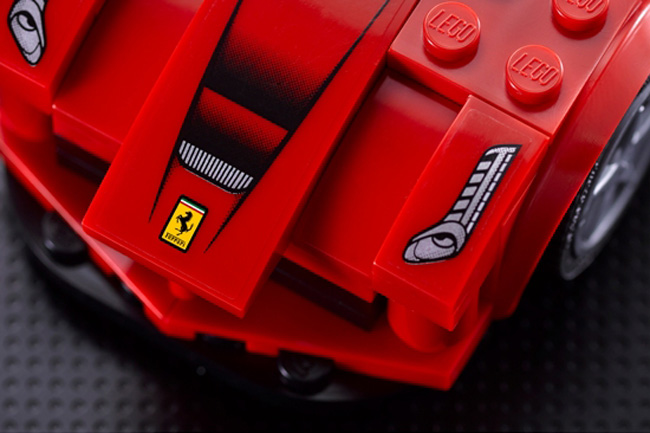 Continue reading below ↓
Recommended Videos