How has your laptop been keeping up with the brunt of work from home? In case it's been freezing, overheating, or simply not performing like it used to, you might be interested to know that Lenovo recently launched its fifth-generation Yoga devices.
Let's go through each one.
Lenovo Yoga 9 series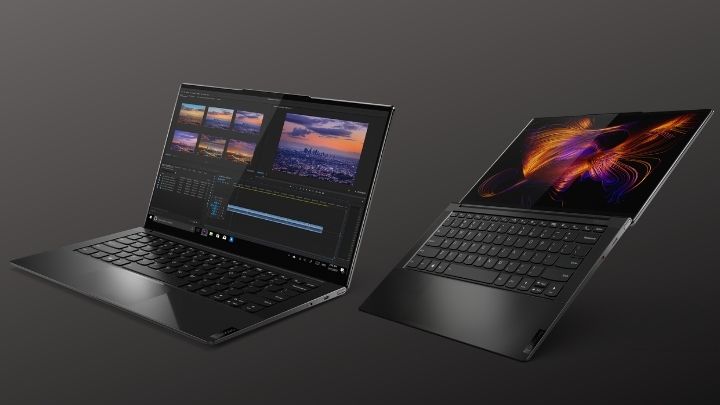 With a starting price of P99,995, the Yoga Slim 9i notebook andthe  Yoga 9i convertible headlines Yoga's new range of devices. The 9 series is powered by 10th-generation Intel Core i9 HK-Series mobile processors with graphics based on Intel X architecture.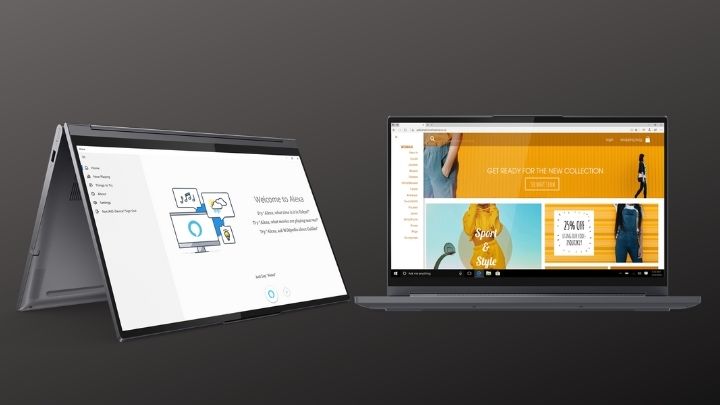 Continue reading below ↓
Recommended Videos
The 14-inch Yoga Slim 9i comes out thin and light, weighing just 1.26kg. It features an authentic black leather cover bonded with an aerospace-grade aluminum chassis. This leather cover is optional for the Yoga 9i convertible. In addition, the 9 series is equipped with a water-resistant edge-to-edge Glass Palm Rest, a fingerprint-resistant Smart Sensor Touchpad, and Smart Sense Keyboard that will auto-adjust its white backlighting based on ambient lighting conditions.
Lenovo Yoga 7 series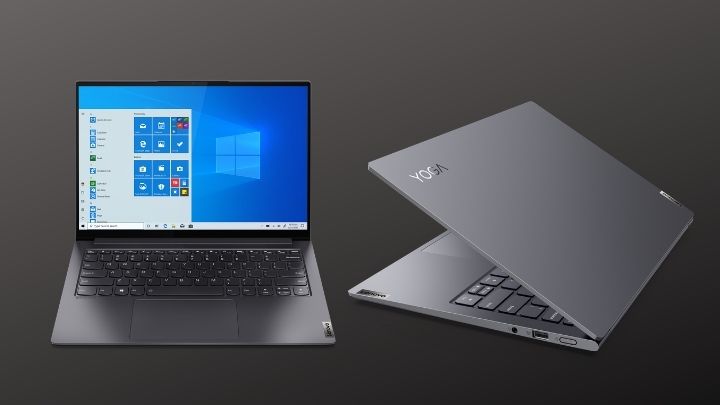 The Yoga Slim 7i Pro is a 14.9-inch laptop packing an Intel Core i7-1165G7 with NVIDIA GeForce MX450 GPU. It comes with a 14-inch 2.8K-resolution display boasting 100% sRGB life-like color and clarity, and a 90Hz refresh rate to decrease lag when you're either gaming or streaming content. With a starting price of P64,995, it presents itself as an ideal laptop for gamers, content creators, and multitaskers.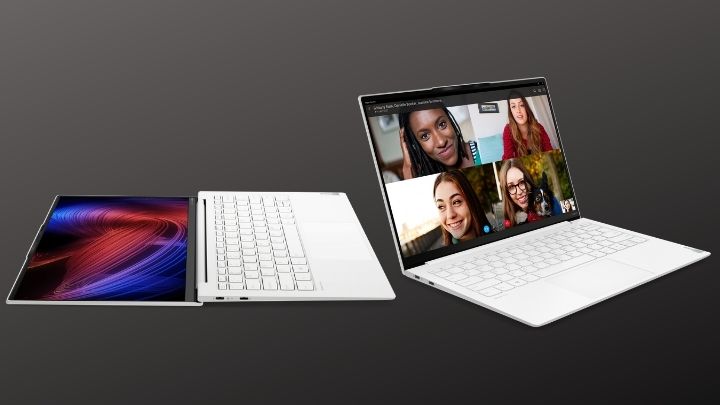 There's also the Yoga Slim 7i Carbon with a price starting at P59,995. It features a stunning Moon White finish and an overall weight of only 966g. The 7i Carbon is made with layered and bonded aero-grade carbon fiber produced "using a high-precision manufacturing process similarly employed by makers of supercars." This Yoga boasts a 15-hour battery life, and comes with the latest Intel Core i7-1165G7 processor, 16GB RAM, and up to 1TB SSD.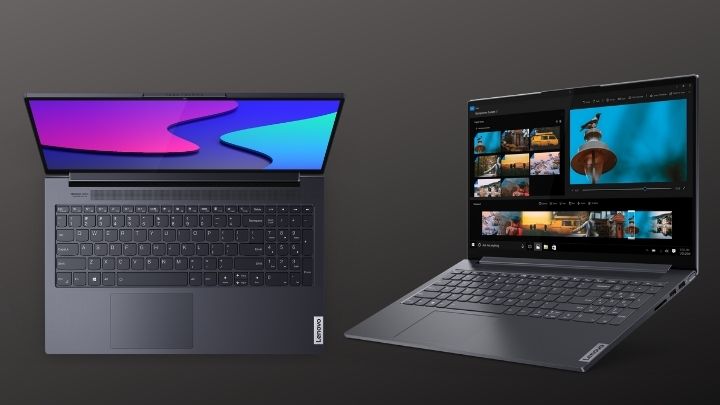 The 13-inch Yoga Slim 7i's availability and pricing have not yet been announced; what we know is the laptop will have an all-metal machine cut with a clamshell design and 2560x1600 resolution.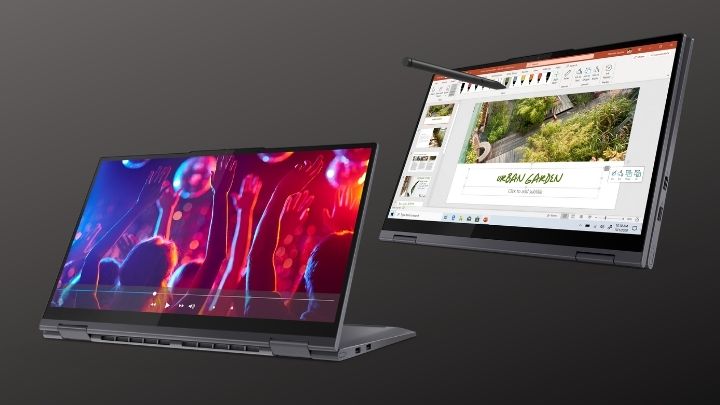 The Yoga 7i, meanwhile, has a starting price of P59,995. It's an ultra-thin convertible device that promises 16 hours of battery life. It features an Intel Core i7-1165G7 processor with Iris Plus G7 XE graphics and up to 16GB RAM and 1TB PCle SSD.
The 7i's 14- or 15.6-inch touchscreen can have up to 500 nits brightness with a 72% NTSC color gamut, transforming your work laptop into a more-than-suitable Netflix device after office hours.
Yoga 6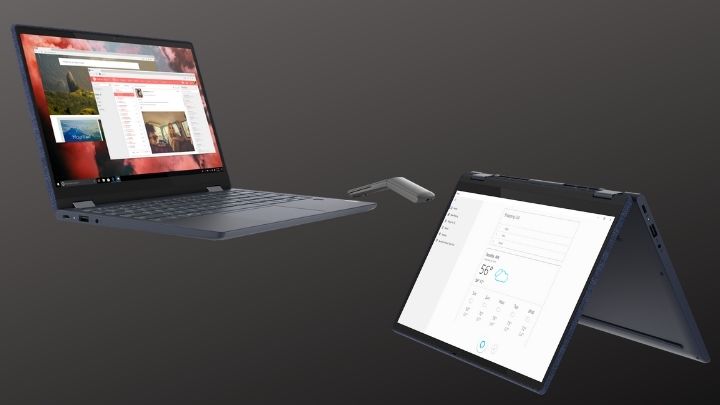 Lenovo calls the Yoga 6 its most portable Yoga in this generation. The ultra-compact 6 is equipped with an AMD Ryzen 7 4700U mobile processor with built-in AMD Radeon graphics and up to 1TB of SSD inside a compact 13-inch chassis. With a P49,995 starting price, this Yoga claims to last 18 hours of computing per charge.
IdeaPad 5 and 3 Series
Aside from introducing its new-generation Yoga laptops, Lenovo also unveiled its evolved IdeaPad 5 and 3 Series.
The IdeaPad Slim 5i features four-side narrow bezels, a Type C charging connection, and front-facing speakers for a starting price of P42,995. The IdeaPad Flex 5i, meanwhile, boasts advanced display technology and fast connectivity. It also has a 360-degree hinge for ultimate flexibility, as well as a Lenovo digital pen. Starting price is P49,995.
For buyers looking for a budget-friendly laptop, you can get the Lenovo IdeaPad Slim3i powered by Intel Core i7 for P44,995, or by Core i3 with MX GPU with a P29,995 price tag.
You can check out the available promos at Lenovo's official Facebook page or website.