Has it been 22 years since the first Men in Black movie was released? Back then the secretive agents drove around in a Ford Crown Victoria and wore Ray-Bans. In this 2019 version, dubbed Men in Black: International (the first without Will Smith and Tommy Lee Jones), the MIB has upgraded to Lexus vehicles and sport Police eyewear, and there's a more international flavor to the franchise.
This time the cast is led by Chris Hemsworth, Tessa Thompson and Liam Neeson. Only Emma Thompson reprises her role from the Will Smith era.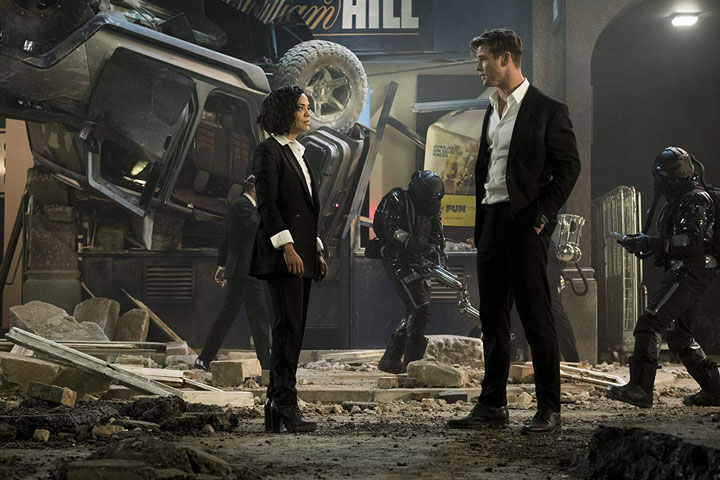 As usual, the fate of the world rests on the well-tailored shoulders of the MIB. The latter are trying to prevent a weapon of unimaginable destruction from falling into the hands of a hostile alien species. This time we get a better idea of the scope of MIB operations; we see that the agency has a UK branch, and an amazing way to travel between continents.
ADVERTISEMENT - CONTINUE READING BELOW ↓
We already know Hemsworth and (Tessa) Thompson have great chemistry on-screen, based on their first pairing in Thor: Ragnarok, and solid performances from veterans Liam Neeson and Emma Thompson make the latest MIB installment fun to watch. Well, mostly.
There's just something lacking from MIB: International that makes it drag in some areas. Director F. Gary Gray doesn't seem to bring the same sense of whimsy that Barry Sonnenfeld brought to the original trilogy.
Still it's a fun romp, with gadgets, action, and costumes/CGI that made the franchise last more than two decades. If you're a car guy, you will recognize a familiar badass SUV we've featured before.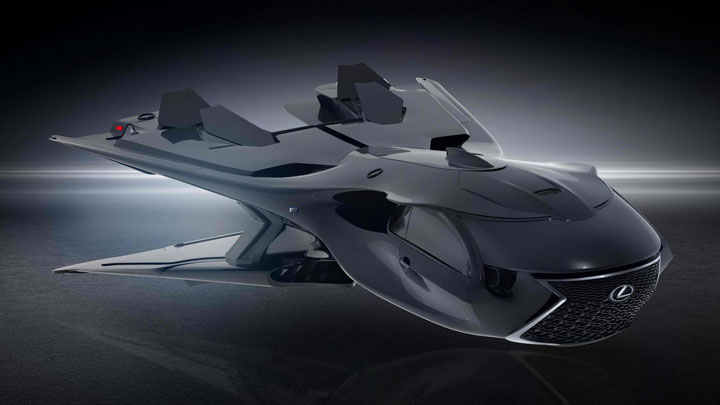 We're also glad to see MIB: International continuing the tradition of the agency's cars transforming into outlandish flying machines. Lexus is fully on-board with the movie, its RX and RC models getting prominent screen time. The premium carmaker even came out with information about the "first-ever Lexus Jet", and wait till you see what it can do. According to Lexus it has inter-galactic GPS, a quasar power source, and three driving modes: EcoDrive, SportDrive, and QuantumDrive.
ADVERTISEMENT - CONTINUE READING BELOW ↓
Recommended Videos
The newest MIB flick may not be as good as it can be, but it's a worthy continuation to an enduring modern sci-fi franchise. We're still hoping a sequel is made.