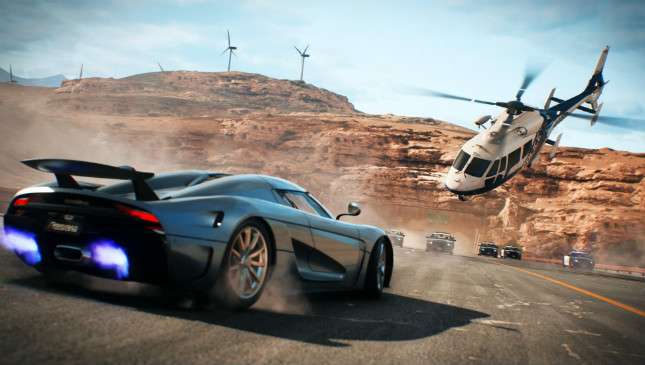 If imitation really is the sincerest form of flattery, then somewhere out there Vin Diesel is blushing a rosy shade of pink. Need for Speed Payback desperately wants to be Fast and Furious, with its storyline centering around the same sort of vehicular heisting and knockabout camaraderie that has kept Vin and his ever-expanding band of chums riding high at the box office.
In reality, Payback's effort at telling a compelling car crime story is cheesier than a gallon of fondue. The game's set in a Las Vegas-style casino town called Fortune City, so naturally the baddies are called The House and everyone speaks in tortured gambling analogies. The lead protagonist, a Paul Walker action figure called Tyler, is smug and unlikeable, the plot is some nonsense about experimental technology hidden in a Koenigsegg Regera and not once did a bald man in a vest perform a torpedo headbutt on a moving cargo plane. It's like they're not even trying.
Continue reading below ↓
Recommended Videos
But none of this matters, because ignore the story and this is the best Need for Speed game in an age. Payback plays like a greatest hits compilation of the post-Underground Need For Speed series. There's the drag racing in there from 2003's Underground, the police chases and vehicular takedowns from 2010's Hot Pursuit and the extensive customization options from 2015's otherwise unremarkable series reboot. Frankly, we're amazed it's not called 'Now That's What I Call Need For Speed'.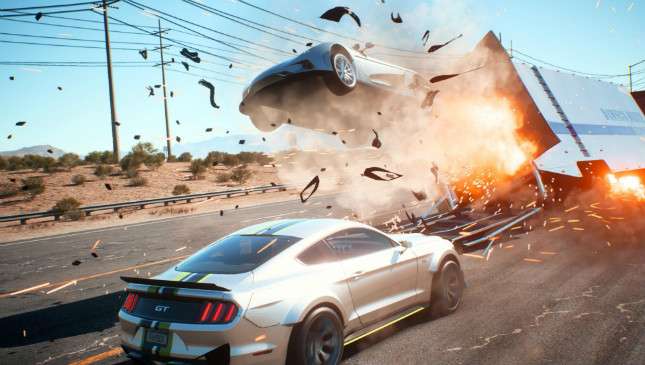 Underpinning the whole lot is a game world that's actually worth exploring this time. The previous Need for Speed game's map was, for the most part, a featureless sprawl of eternally gloomy streets. It was also tiny, taking only a few hours to cover every square inch of asphalt in tire marks.
In Payback, we have Fortune City, yes, but also races on the sun-baked desert highways beyond, dizzying canyon roads ripe for drift competition and even off-road events that have you scrambling across the dirt and scrubland. Outside of formalized events, the game's world is vast, varied, and stuffed with little challenges like speed traps, drift trials, and Forza Horizon-inspired barn finds to tick off the list. A list that would be deeply incriminating if the police ever got hold of it.
Payback is absolutely a return to form for the Need for Speed series, after a reboot that had some good ideas, but wasn't quite firing on all cylinders. Name your favorite Need for Speed game from the past 15 years, you're guaranteed to find traces of that DNA in here. Needless to say, we can't wait for Now That's What I Call Need For Speed Vol. 2.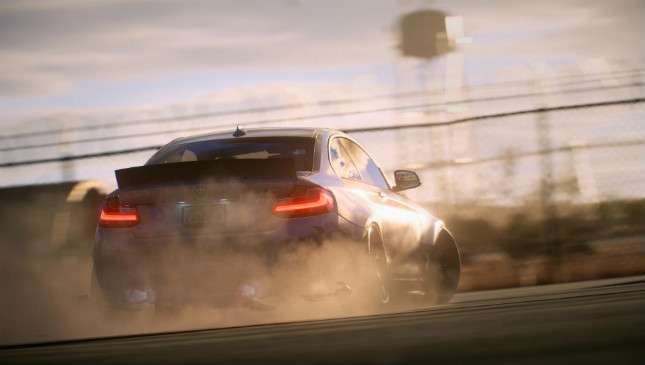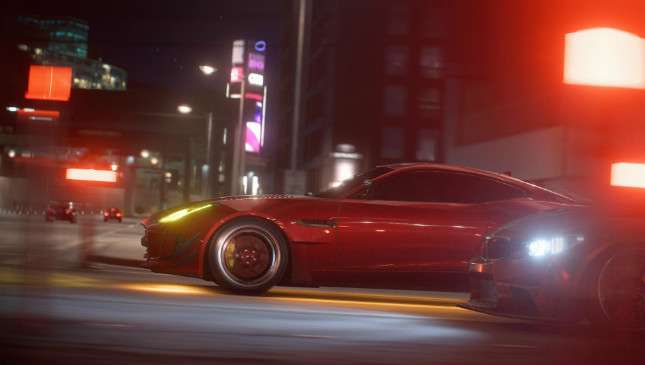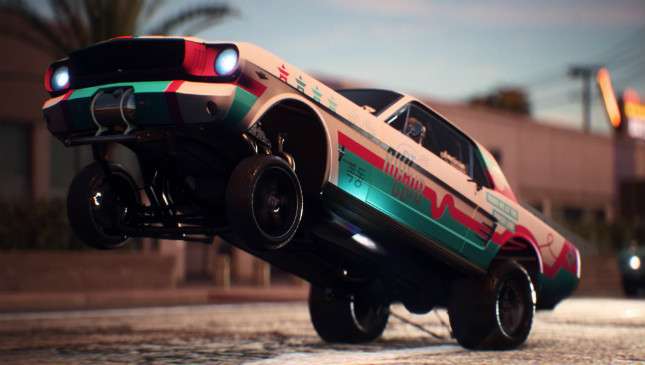 NOTE: This article first appeared on TopGear.com. Minor edits have been made.