Remember that Segway electric go-kart from a few years back? It appears a new and improved version will be rolling out soon.
This is the new Ninebot GoKart Pro. Just like its predecessor, it has a payload capacity of 100kg and is rated IP54 water-resistant. It packs a 432Wh Segway battery, and it boasts a maximum range of 25km. This battery powers the 96Nm, 4800W air-cooled motor that propels the kart and enables it to reach speeds of up to 37kph.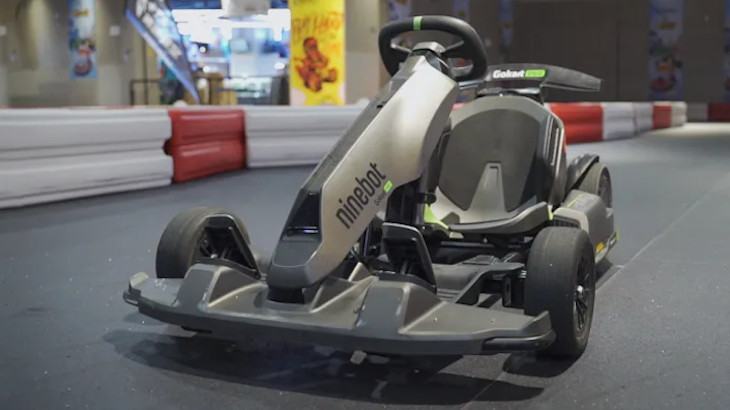 In addition to its rear-wheel-drive setup, the new kart gets an upgraded rear aerodynamic wing, and a multi-vector energy distribution system for easy power oversteer.
Continue reading below ↓
Recommended Videos
The kart can also be controlled via a dedicated smartphone app, which allows for switching between the four drive modes: Safety, Beginner, Sports, and Race. It also lets users change the lighting effects as well as turn the drifting assistance system on or off.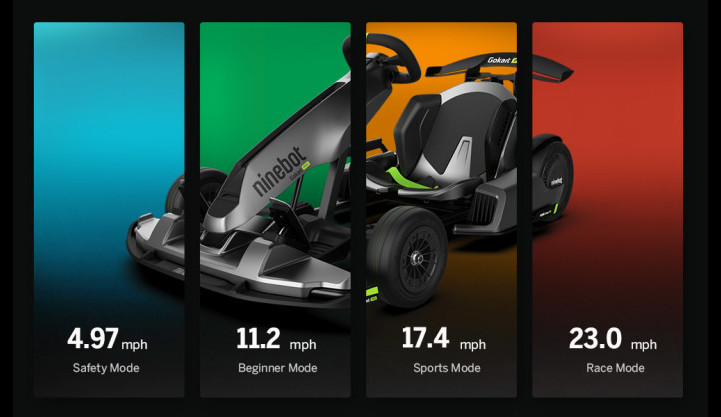 There's also a mechanical handbrake here for proper drifting, plus a sound simulator that can produce the engine note of a single-cylinder, two-cylinder, V8, or V12 mill. What's more, the Ninebot GoKart Pro is also collapsible, meaning it can fit most vehicle trunks.
The GoKart Pro is said to have been professionally tuned and tested over 20,000km. Now, if you doubt this thing's actual on-track performance, then you can watch it in action through the clip below.
Surprisingly, the Ninebot GoKart Pro costs P96,000 ($1,999), which makes it a heck of a lot more expensive than the P70,000 Ninebot x Lamborghini GoKart Pro. You would think a kart in Lambo livery would cost more, right? 
Anyway, what do you think of this new Segway-powered electric go-kart? Considering how close we are to Christmas already, will you be adding this one to your wishlist, or do you prefer that other Lambo-themed kart?