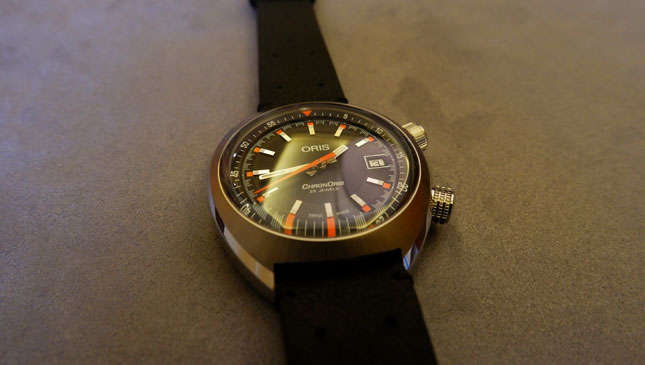 There's a school of thought among watch and fashion afficionados that you need several watches in your collection, each one for a different occasion. For example, you should have a subtle, classy watch for dressy affairs, a robust one for everyday use, a sporty one for...sporty things, and so on. 
For others, though, the goal is to find a watch that's fit for any outfit and season, while still staying true to their personal tastes. For car guys, one such watch that might fit this description is the Oris Chronoris.
The Chronoris was first sold back in 1970 and was Oris' first mechanical chronograph. The Swiss brand launched the current one as a tribute to the original, adding a date function to the classic package. 
"This is the design that was obviously very popular in the '70s," explains Oris regional manager Michael Meier.
And you know what? It does have a very retro charm to it. For one, it's small by modern standards (39mm diameter), and its 19mm lug width means it wears even smaller than it looks. The domed case and big crowns, meanwhile, are very much of their time. On the dial, the mix of white and orange hands and indices create that tachometer look that car guys love. The watch is small enough to fit under a shirt sleeve, and sporty enough to suit a more casual look. 
Oris' relationship with racing, though, goes beyond the Chronoris. They've been partners with the Williams Formula 1 team since 2003. 
ADVERTISEMENT - CONTINUE READING BELOW ↓
"I personally find it remarkable what [Williams has] been able to achieve with a rather small budget and team," Meier notes. He compares Williams to Oris in the sense that both are smaller groups competing against industry giants. 
Oris has also branched out into using unconventional materials into their timepieces. For one, they've actually made a series of carbon fiber watches.
"We are the only brand that actually has the process of really creating these carbon fiber pieces, layer by layer," Meier says.
He adds: "[Making the watch] is a very complex process, but this is the way it's supposed to be, this is the right way to do it. I would say this is the more sophisticated process and very true to the way carbon fiber is used in different industries, including the motorsport game."
So if you're on the look out for a time piece, but you want to deviate from the usual Japanese and Swiss suspects, consider giving Oris a try. It'll add to both your wardrobe and car guy street cred.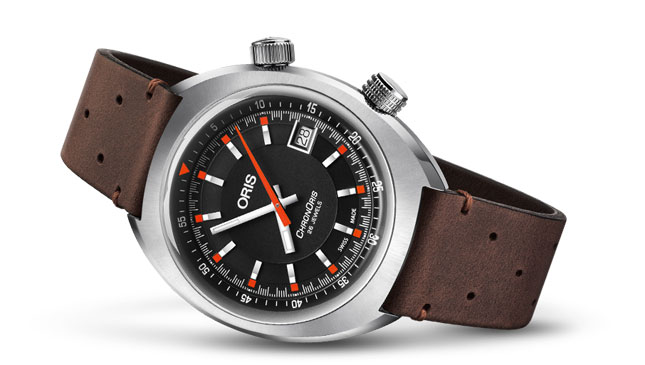 ADVERTISEMENT - CONTINUE READING BELOW ↓
Recommended Videos