Puma and Porsche's collaboration has yet again produced a new set of merch that surely looks enticing for both gearheads and sneakerheads alike. Introducing the Porsche Legacy collection.
The said collection contains apparel and footwear inspired by the Porsche 911 Turbo. The set of apparel includes a bomber jacket, hoodie, sweatshirt, and t-shirt, plus some accessories like a baseball cap and a helmet backpack.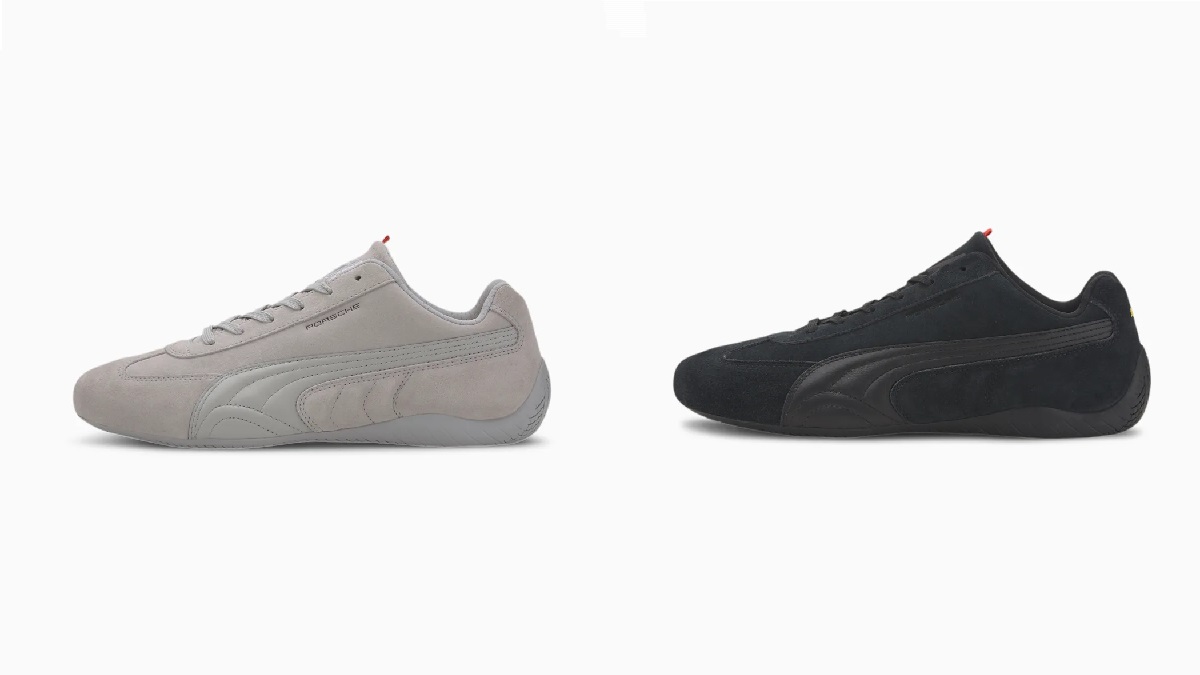 The real highlights of the Legacy Collection, however, are the sneakers. First of the two is the Porsche Legacy Speedcat Lux, which you can see above. This one is offered in two different colorways. It has that sleek, iconic Puma design combined with a flat, rounded sole that helps give you a better feel of the pedal whenever you're behind the wheel. There's also the word 'turbo' stitched at the tip of the shoe's tongue, giving an ever-so-slight contrast to the suede leather upper.
Continue reading below ↓
Recommended Videos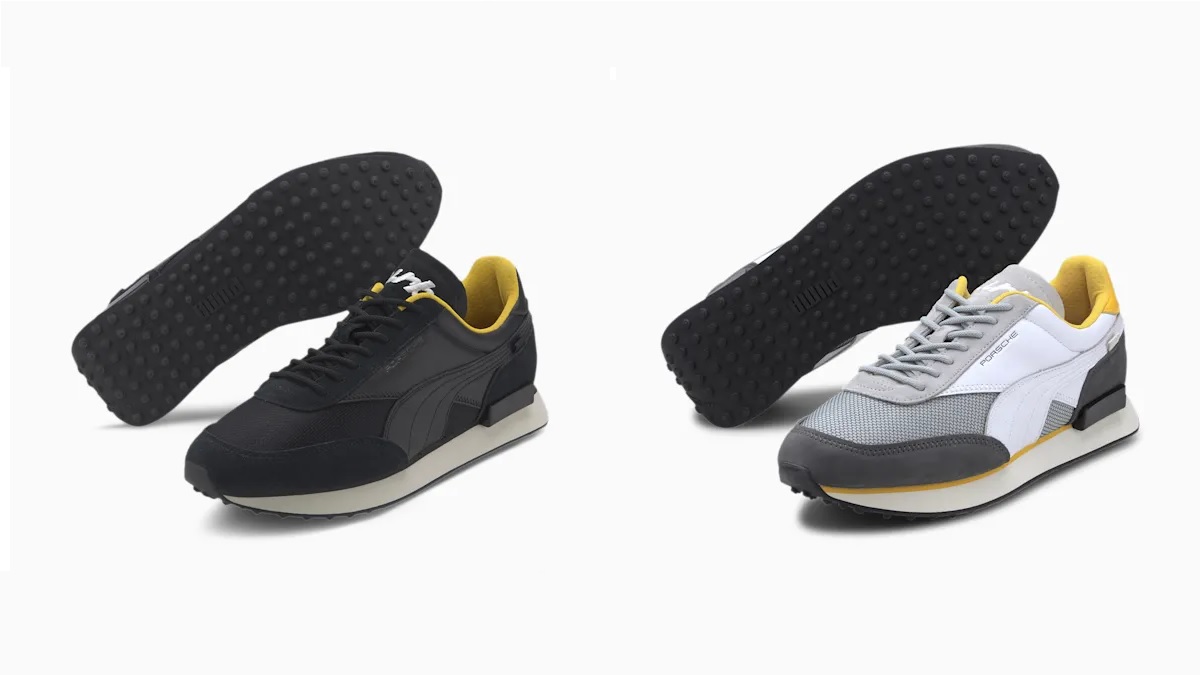 The second pair is the Porsche Legacy Future Rider, with a premium leather upper accentuated with some pops of color all around. Its shock-absorbing Puma Federbein rubber outsole isn't merely aesthetic—it promises extra grip when driving, too. Like the Speedcat Lux, this second design is also available in two colorways.
What do you think of this Porsche Legacy collection from Puma? If you had to pick one, which sneaker design would you take?