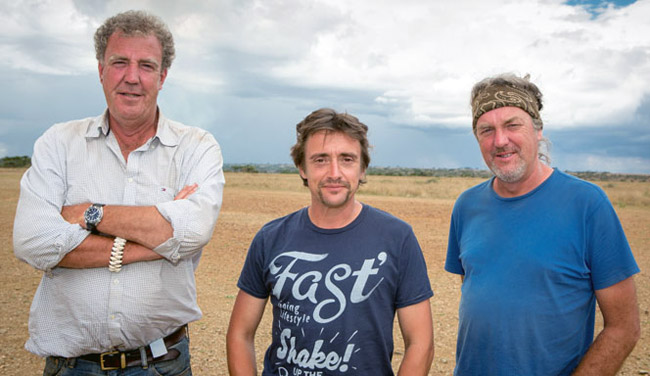 The British newspaper The Telegraph has reported that Andy Wilman--producer of the world's most popular motoring TV show, Top Gear (ahem)--said the high-octane television series is designed for viewers with a mental age of nine. Our TV counterpart, as you know, is the most awesome automotive show you will ever see even in this high-tech age of multimedia platforms. It stars a grumpy old bloke (Jeremy Clarkson), a mild-mannered geek (James May), a boyish-looking heartthrob (Richard Hammond) and a mute race car driver (The Stig).
What Wilman really meant, according to the report, is that the predominantly male viewers--many of whom are middle-aged men with stressful jobs--need some form of escapism to cope with the real world's daily pressure. And Top Gear provides exactly that.
"If you're actually nine, you need something to watch that isn't a computer screen," the newspaper quoted Wilman as saying. "And if you're 29, 39 or 59, part of your brain will most likely still have a mental age of nine, and that part struggles to get nourishment. Modern life for adults is, after all, bloody hard. The workplace is not freer, but more regimented by management systems and nonsense enforced by going on courses. E-mail hasn't decreased the workload but in fact piled it on. The demand to be accountable and produce results hangs heavy over every worker, and by the weekend they need a release valve. That's where we come in--an hour a week where three badly dressed middle-aged men bicker, fall over and catch fire."
ADVERTISEMENT - CONTINUE READING BELOW ↓
To read the rest of what Top Gear's longtime producer said, click here.
Meanwhile, take our poll below to express how you feel about this revelation.
[poll]490[poll]