Seiko has been on a roll with pop-culture collaborations lately. In June, the watch manufacturer released a special-edition series in partnership with Sega to celebrate the latter's 60th anniversary, and late last year, the company sold a Grand Seiko x Godzilla release for a whopping $12,500 (P645,000). Now, the brand is teaming up with one of the most iconic fighting games of all time.
Ryu, Ken, and a bunch of other popular Street Fighter characters are each getting limited-edition Seiko 5 Sports releases limited to just 9,999 watches each. Every special-edition watch carries aesthetics that pay tribute to their respective characters, and if you're a fan of the arcade staple, this buy is pretty much a no-brainer.
Ryu's Unshakable Fist Seiko 5 Sport, for example, is inspired by the character's uniform. The 9 o'clock position on the face features the 'Furinkazan' kanji characters on his fighting gloves, and 'Hadoken' is printed on the rear of the case. The Rush 'n' Blaze, meanwhile, is a tribute to Ken that captures the fighter's look via a red-and-yellow color scheme and the Masters Foundation logo on the strap.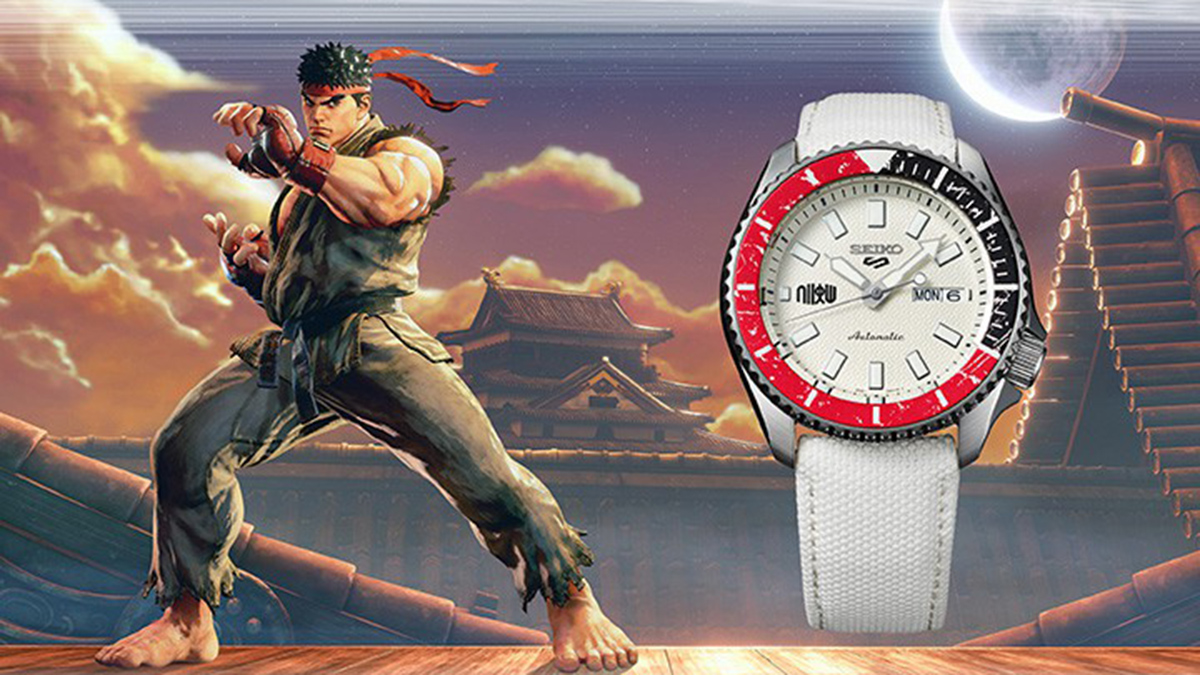 Continue reading below ↓
Recommended Videos
Other Street Fighter characters included in the release are Chun-Li, Zangief, Guile, and Blanka. We're fans of Guile's Indestructible Fortress Seiko 5 Sport, in particular, because of its camouflage pattern and Charlie Nash dog tag—a detail fans will no doubt recognize. Blanka's Call of the Wild, meanwhile, with its popping orange, green, and yellow palette, is a bit too much for our taste. But again, this is a release meant for hard-core fans, so who are we to judge?
According to the Seiko website, the estimated retail price for this Seiko x Street Fighter release is around €450 (just under P26,000) each. Know anyone who would like to add these to a collection?