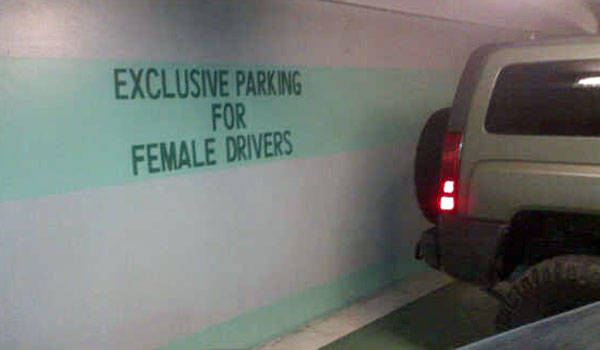 Since we're only just a week removed from International Women's Day, we thought of sharing this. The photo you see above was taken by occasional racing driver and motoring radio host Pia Boren at the parking area of Shangri-la Makati. Pia is of two minds about whether to be flattered with or offended by the sign that reads: EXCLUSIVE PARKING FOR FEMALE DRIVERS.
"It implies that women need special assistance when parking," says Pia, who used to write a column for Top Gear Philippines. "But on the other hand, I also recognize the fact that not all women drive like I do, so this can be very convenient for some."
How about you? Do you think this parking privilege for women is chivalrous or simply chauvinistic? Take our poll.
[poll]280[poll]
Continue reading below ↓
Recommended Videos