Supreme isn't new to slapping its branding onto automotive products. Last year, the lifestyle company partnered with Lamborghini to produce some in-your-face apparel for the supercar manufacturer, and its collaboration with Mac Tools would look right at home in any hypebeast's garage.
Some people love it, while others find it utterly obnoxious. Whichever side of the fence you sit on, though, you can't deny Supreme does 'loud' incredibly well.
Take the company's new 24-inch 6061 forged aluminum spinner wheels, for example. Produced in collaboration with Dub as part of the brand's fall/winter collection, they're absurdly loud with their red and white color scheme and Supreme's signature lettering.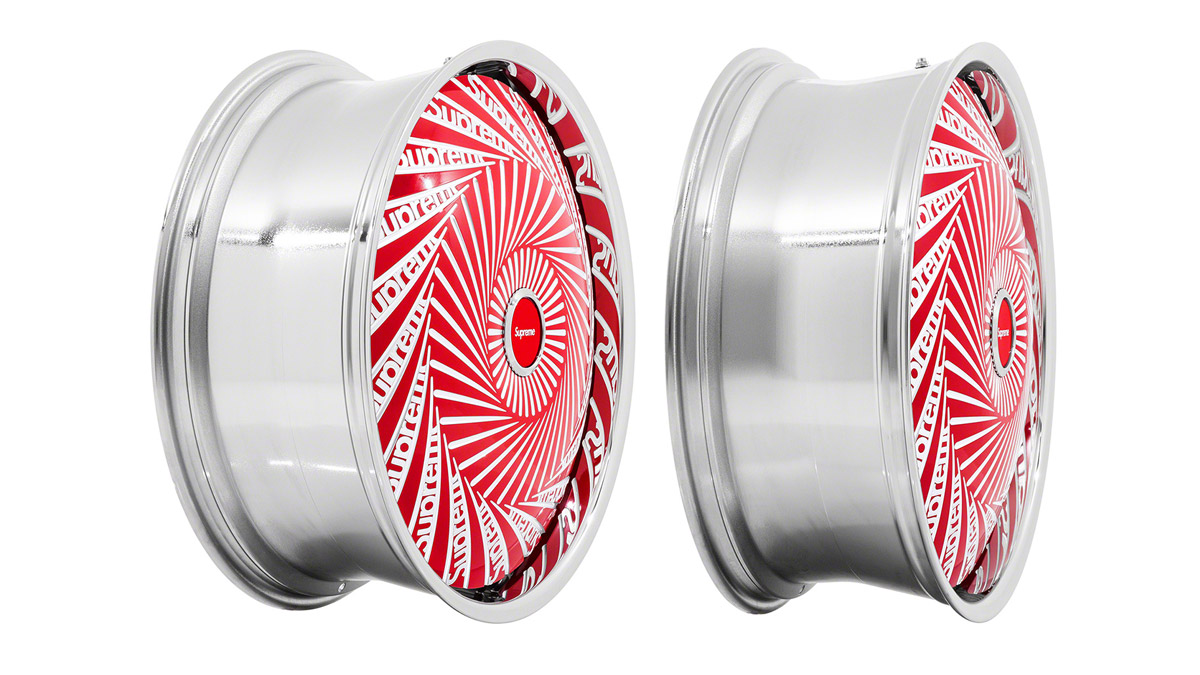 Frankly, we can't imagine any car can sport something like this without looking borderline ridiculous—unless, of course, you're rolling around in an SUV wrapped in the brand's lettering as well. If we're being honest, these would look much nicer sitting on display in a dream garage somewhere.
ADVERTISEMENT - CONTINUE READING BELOW ↓
That said, we all know someone is going to snag a set of these the moment they go on sale—likely for a hefty price, too. Given the funds, would you get in on the Supreme lifestyle? Let us know why or why not in the comments.
ADVERTISEMENT - CONTINUE READING BELOW ↓
Recommended Videos