Wealthy hypebeasts will soon have a proper workstation to match their overpriced fanny packs and gold-wrapped Lamborghinis.
Lifestyle brand and skate shop Supreme has just announced a new collaboration with Mac Tools, wrapping the latter's T5025P Tech Series Work Station in its oh-too-familiar red and white colorway and 'Supreme' branding—a move that, from what we've seen with Supreme-branded streetwear, instantly increases the product's worth (and obnoxiousness) tenfold.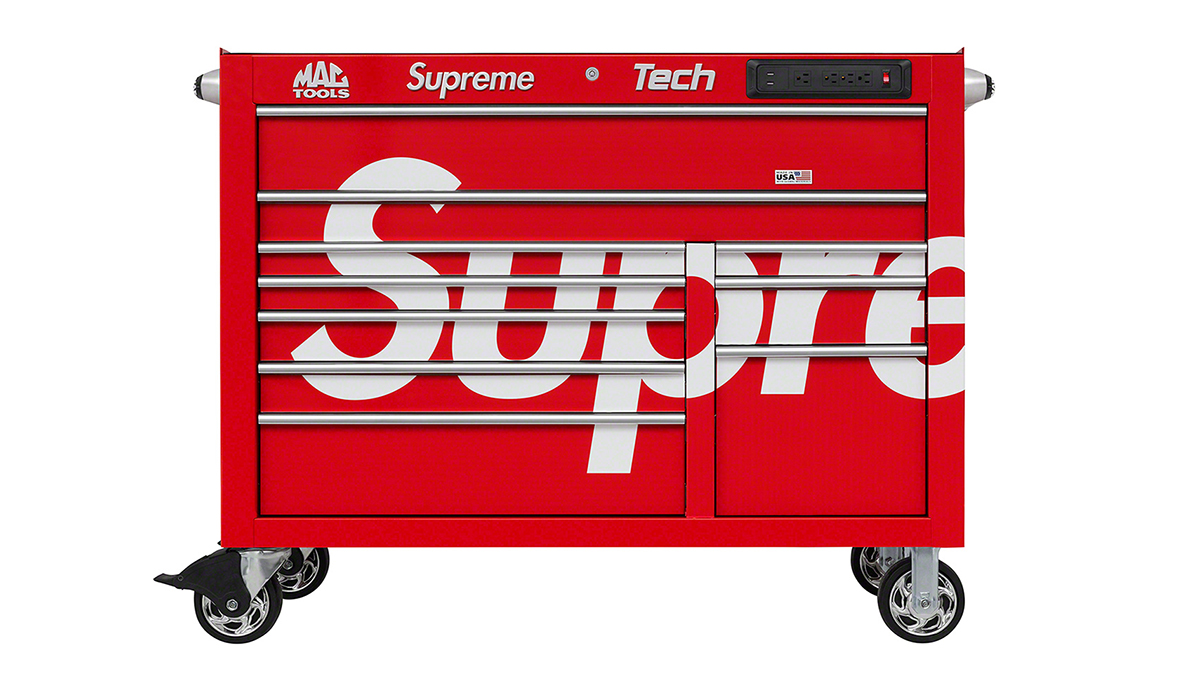 ADVERTISEMENT - CONTINUE READING BELOW ↓
The steel workstation is finished with chemical-resistant powder coating, and has 10 25-inch-deep drawers with aluminum handles, spring-loaded RollTX casters with top-locking brakes, a vinyl mat up top with debossed logos, and raised badging up front. It's 1,041mm tall and 1,270mm wide, and is "made in the USA exclusively for Supreme." The brand teased the workstation on its official Instagram account. Look:
ADVERTISEMENT - CONTINUE READING BELOW ↓
Recommended Videos
Admittedly, as unappealing the hypebeast lifestyle is to us, this is a pretty nice-looking thing. Worth its still-unannounced (and most likely absurd) price tag? Probably not. But attractive? We think so. A good look for not-so-good value.
The Supreme X Mac Tools T5025P Tech Series Work Station drops in the US on May 28, 2020. Would you spend a small fortune to have this in your garage if you had the money? We won't judge.