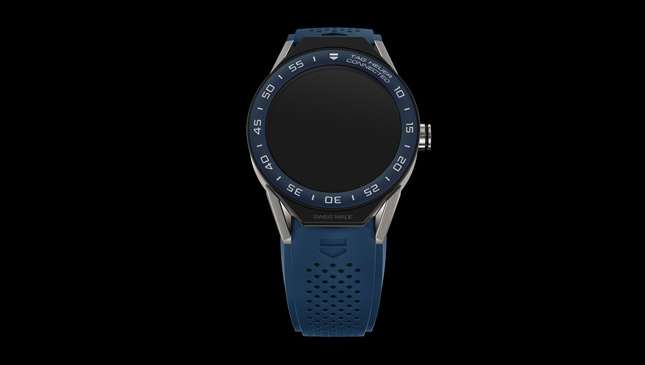 Just last year, the TAG Heuer Connected was launched here in the Philippines. It's only been a measly seven months since then, but we already have the new version of the Swiss-made smartwatch. Introducing the Modular 45.
Like the name implies, the watch is a bulky 45mm in diameter, though it only weighs 64g. TAG Heuer's new timepiece runs on the Android Wear 2.0 operating system, which has enhanced tech capabilities and better compatibility with iOS devices. It's water resistant up to 50m. Its battery, meanwhile, will last you a cool 25 hours.
For drivers, there's built-in GPS to ensure that you never get lost on or off the road. But the Swiss watchmaker's biggest selling point is the level of customization available. Through the TAG Heuer studio, you can choose from many different watch face options and features. Because you're a car guy, you're free to add some chronographs and timers for that classic race watch look.
Continue reading below ↓
Recommended Videos
Other parts like the watch's strap, lugs, and bracelet can be swapped out with different color and material choices. If you're the #twinning type, you can swap out the color and look to match your car. It's like those digital watches you had as a kid with the different click-on faces, only way cooler and more high-tech.
All of these features will come at a price, of course. The core assortment of Modular 45 watches is priced between P81,999 to P162,999. But if you want to stay connected with a flick of the wrist while wearing some proven Swiss horology, it's worth checking out.