This is radio-controlled model manufacturer Tamiya's way of saying happy 50th birthday to the iconic Nissan GT-R. It's a detailed replica of the R32 Skyline that raced under the brilliantly bonkers psycho-camo colors of tuning company HKS in the 1993 Japanese Touring Car Championship.
That car certainly wasn't the most successful racer ever—in fact, it only won one race that season and the title was taken by a different Skyline altogether. However, a livery this cool is clearly the one you want to have immortalized in model form. The pint-sized GT-R comes with a polycarbonate body, four-wheel drive, and double- wishbone suspension, as well as slick tires for maximum grip. In short, it's a properly serious bit of kit. The electric motor and the battery are also mounted low down in order to keep the center of gravity as close to the kitchen floor as possible.
If RC isn't your cup of tea, check out the game below.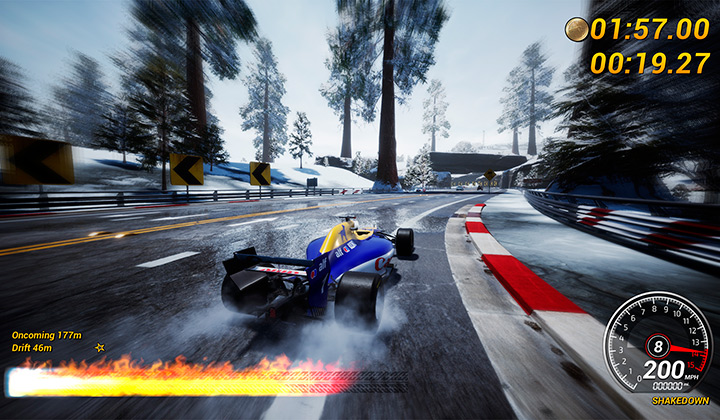 ADVERTISEMENT - CONTINUE READING BELOW ↓
The box might say Dangerous Driving, but make no mistake, this is a Burnout game in all but name. Specifically, it's Burnout 3: Takedown, the point on the venerable PlayStation 2 where we reckon the series peaked. It's not a complex recipe: just some cars, a track, big crashes, and enough velocity to peel your eyeballs like an onion.
Don't expect a deep and involving career mode. Instead, you get a straightforward list of events to complete across a series of varied but not particularly memorable courses. A free update that will introduce multiplayer to the mix is promised, but in its current form there are fewer trimmings than a jailbird's Christmas lunch. (Mike Channell)
ADVERTISEMENT - CONTINUE READING BELOW ↓
Recommended Videos