They say all a man needs in his home is a ref, a recliner (popularly known as a La-Z-Boy), and a big screen television. I never fully agreed with the statement. I have a refrigerator like most people. I bought a recliner last year. But I always felt that my iMac and iPad were enough for my Netflix binges. Then Sony lent me a 65-inch Bravia TV, and my life was not the same after.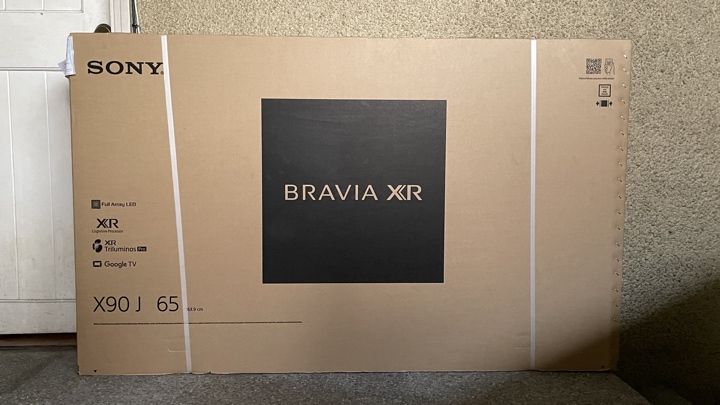 ADVERTISEMENT - CONTINUE READING BELOW ↓
You will feel small after unboxing such a massive TV. It was definitely a two-man job, such was the size of the screen. After plugging it in, the Sony will adjust the audio based on where you're seated, using the remote control as a focal point. You then enter your Google credentials and this will log you in to your YouTube account. Then I inputted my Netlix and Apple TV+ accounts and I was good to go. 
At first I wasn't that impressed. It was good, but not P88,900 good. The big screen was crisp and clear, the colors were accurate, but so far the novelty was its sheer size compared to our old 43-inch Korean brand TV. Watching the news on YouTube and watching some vlogs was nice, but surely this behemoth with 4K resolution, HDR, and built-in Google TV could do more?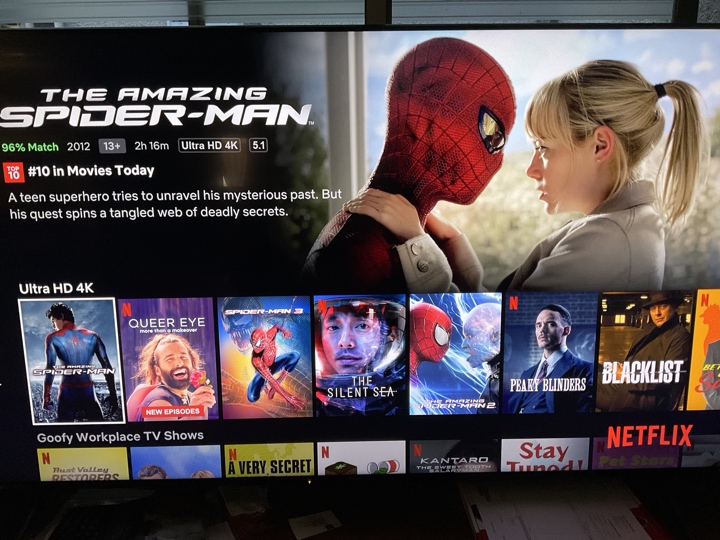 ADVERTISEMENT - CONTINUE READING BELOW ↓
Recommended Videos
Then I realized I was doing it a disservice by not feeding it the right content. I saw that on my Netflix screen a new menu opened up: Ultra HD 4K. I loaded the first Spider-Man movie starring Tobey Maguire and relived the joy of the early days of watching superhero movies. Yet even with standard non-4K fare like Community and Brooklyn 99, the X90J was immersive, with the speakers clearly playing dialogue. The sound was so good that when I heard a phone ring in a movie, I thought I heard it behind me. And the large 65-inch screen allowed for subtitles to be easily read. 
When my mom switched to her Netflix account, her more modern TV shows showed off the Bravia's lush colors. Emily in Paris and Bridgerton made new and old Europe come alive. In the 4K section of my Netflix profile, I saw a show called Car Masters: Rust to Riches, and since I will almost always click on something car-related I watched a few episodes. 
ADVERTISEMENT - CONTINUE READING BELOW ↓
It was fascinating to see the Gotham Garage crew tackle their car projects and watch rusted automobiles become shiny new rides. Until the video started pixelating. My Globe internet, a "service" that liked kicking me out of virtual meetings regularly, started acting up. The glorious 4K stream became a little brook of blurry footage.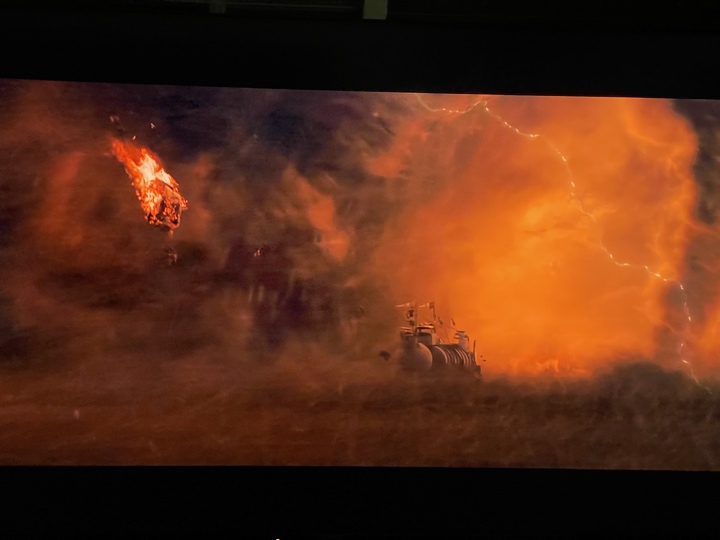 ADVERTISEMENT - CONTINUE READING BELOW ↓
The Sony X90J deserved better. I took out my USB flash drive and loaded it with 4K movie files. I plugged the flash drive into the Sony's back, and watched Mad Max: Fury Road in glorious 4K. Oh. Wow. Freed from the sputtering data stream of my Globe subscription, the Bravia devoured the rich content. I've seen this movie several times, but it was like seeing it with new eyes. A post-apocalyptic world never looked so beautiful. I could see every speck of dust, hear every engine sound, and marvel at the stunning vistas. I wanted to spray my mouth with whipped cream and yell, "I am awakened in Valhalla!" I discovered that the Bravia has video settings like Standard, Vivid, and Cinema. Vivid is too saturated for me, Standard was a good middle ground for most content, and Cinema, well, made movies look more cinematic. 
How much is this TV again? (checks credit card limit)
ADVERTISEMENT - CONTINUE READING BELOW ↓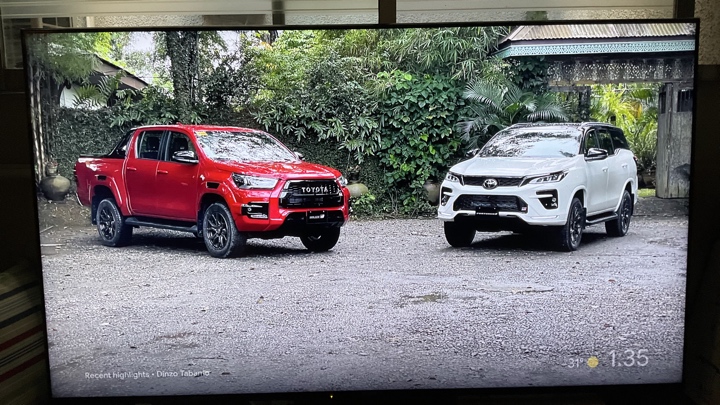 When it's not being used, the Google-powered Sony can access your Google Photos and make your pictures its wallpaper. So every now and then you (and your whole household) will be treated to views of your online gallery. 
The Sony Bravia X90J is not an affordable television, especially in this 65-inch form. But if you feed it the right content, and maybe even invest in a soundbar or a home theater system, it will reward you with a viewing experience that's close to cinema. And that experience is worth the cost.
ADVERTISEMENT - CONTINUE READING BELOW ↓