A veteran gearhead, whose car collection ranged between 40-50 models, once told me that the love for watches and cars go hand-in-hand. His watch collection, he claimed, number somewhere around 200. And in a lot of cases, it's true. Whenever we attend car launches or media drives, our fellow motoring journalists can often be found engrossed in conversation while staring at each other's wrists.
Perhaps the mutual affinity stems from an appreciation of mechanical processes, or maybe deep down we're all just big boys who love our toys --whether they're on four wheels or a leather strap. If you're a car guy who has yet to make the leap into horology, the good news is that you don't have to break the bank to get a nice timepiece. Below is a list of watches, of all makes and models, that you can own for less than P20,000 a piece. Take note that these are just the ones we found online. If you look in the right places, you can find these around town for a lot cheaper: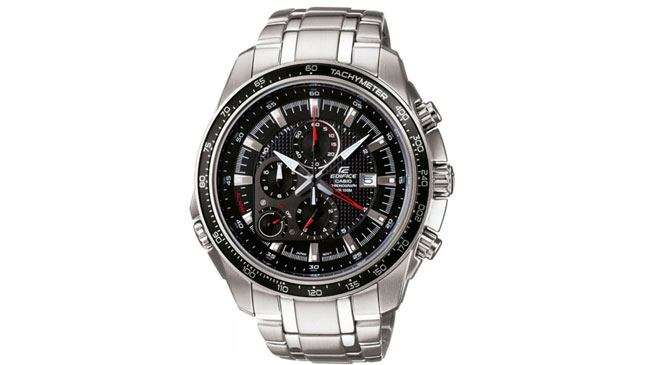 Continue reading below ↓
Recommended Videos
1) Casio Edifice EF-545D-1A (P6,995; available at timedepot.com.ph). This list wouldn't be complete without a racing-inspired watch. The Edifice brand from Casio feature a whole range of chronographs, and the brand itself actually has a partnership with the Scuderia Toro Rosso Formula 1 team. This model features a black dial mixed with white and red hands to resemble a speedometer at night. Features include a chronograph (duh), tachymeter, 1/20-second stopwatch, and a mineral glass crystal.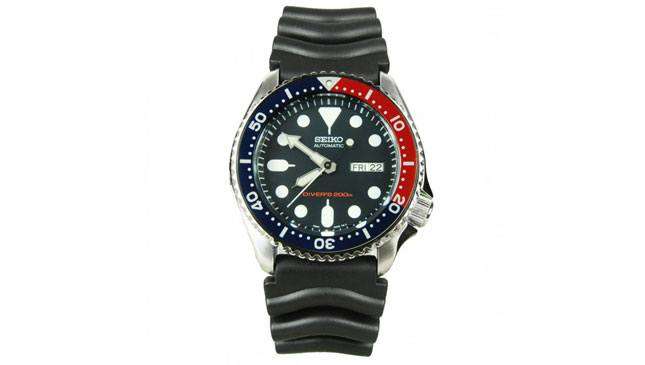 2) Seiko SKX009K (P9,899; available at watchportal.com.ph). Among watch lovers, Seiko divers are king. The 009 is popularly known as the 'Pepsi' thanks to its red-and-blue bezel and is a quintessential dive watch. Like any classic Seiko, it's built on a robust platform--this particular model has a stainless-steel case that's a hefty 42mm diameter and 13mm thick. It's attached to a rubber strap and runs on a 7S26 movement. Oh, and you can dive down to 200m with it.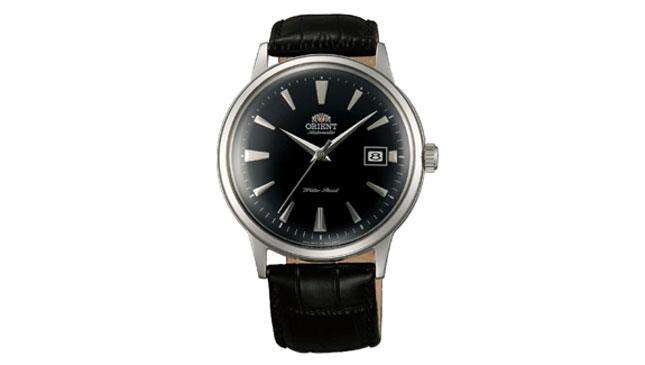 3) Orient Bambino CER24004B (P13,630, available at bodying.ph). Elegance on your wrist doesn't have to hurt your wallet. The Orient Bambino is a classy timepiece that will fit within most budgets. This CER24004B model comes on a black crocodile-pattern leather strap that matches the color on the dial. At just 11.8mm thick, it'll slip under most shirt sleeves with ease for that timeless formal look.
4) Seiko Monster SRP315K1 (P18,800; available at bodying.ph). Sometimes, it pays to wear something that eschews convention and stands out from all the rest. Seiko's Monster line does just that with its, dare we say, outlandish designs. This model combines black, orange, and white into one loud package. At a big 42mm, not everyone will be fond of its look, but it will definitely get people talking.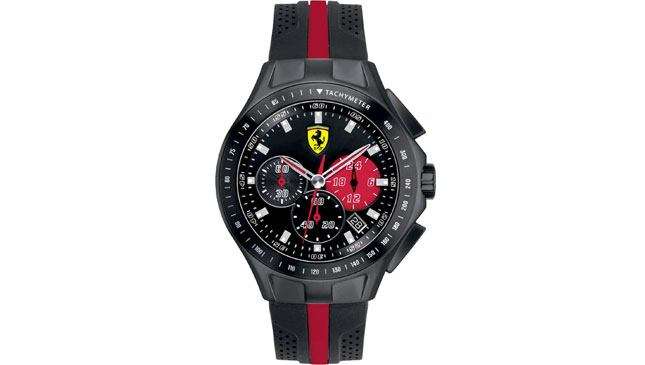 5) Scuderia Ferrari 830023 (P19,120, available at bodying.ph). And finally, a timepiece that's actually made by a carmaker. While Ferrari isn't a big name in the watch world, car lovers might be enthralled by this piece because of its black and red rubber strap, Prancing Horse logo, and speedometer-style subdials. The price is quite steep considering it's a quartz, but no Ferrari ever came cheap.