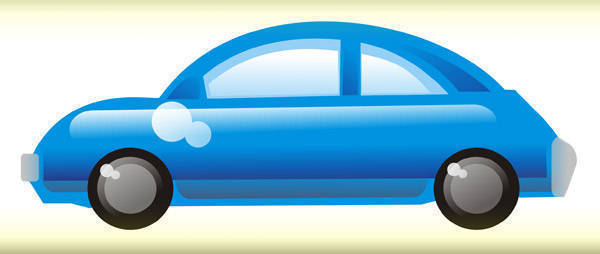 Our cars represent a significant chunk of pocket change. And if you're like most motorists, you want to get the most out of your car before the time comes to let it go. Take note that I said "let go," not "change." I said so because cars built in the last two decades are so sturdy that with the right amount of TLC, they will and can practically last forever. In fact, any car built in the late 1980s or early 1990s are, in all likelihood, still around providing faithful service to their owners if these owners have been religious with the upkeep.
So, how do we keep our steeds running forever? Here are some tips.
1. Read the owner's manual. Your favorite carmaker has put countless hours into ensuring that you have the proper information to get to know and make the most of your chosen ride for many years. There's a wealth of information in those owner's manuals that can help with the upkeep, such as lubricant type and frequency of service intervals. Knowing the information beforehand can keep you, your car and your wallet happy together.
ADVERTISEMENT - CONTINUE READING BELOW ↓
2. Break it in properly. Properly is the keyword here. Modern metallurgy and manufacturing technologies no longer require you to break in your new car the "old school" way. In fact, if you see the quality control process that happens at the end of each manufacturer's production line, the first thing you'd do after you get your car would probably be to drive it like you stole it.
However, just because cars these days don't need much breaking in unlike in the old days, it does not mean you shouldn't take due caution. This is not only for the car's benefit, but also yours. Take it easy for the first few hundred kilometers and gradually drive the car up to its full capabilities. You'll learn to respect your new partner's capabilities as far as acceleration, handling and braking are concerned.
Give yourself time to familiarize yourself with all the car's abilities, and explore prudently before you take it to the limit. Because like any machine, cars--when abused beyond the point of no return--will likely have you return home behind a tow truck (if you're lucky).
ADVERTISEMENT - CONTINUE READING BELOW ↓
Recommended Videos
3. Wax on, crud off. The moment you drive out your new car from the dealership, the deterioration and depreciation clock starts counting down. There's not much we can do about depreciation, but deterioration is something we can slow down.
Give your car one to three coats of wax to protect the paint from various elements. Sun, wind, rain, tree sap and bird droppings will all take a turn at chipping away your paint. Waxing helps minimize the effects on the paint and keeps it shiny, requiring only a rinsing of built-up dust and dirt. Reapplying the wax every few months maintains that additional protective barrier. A good reference point when you need to wax again? Watch out for water beads when you wash your car. The less beading, the more likely you need to wax again.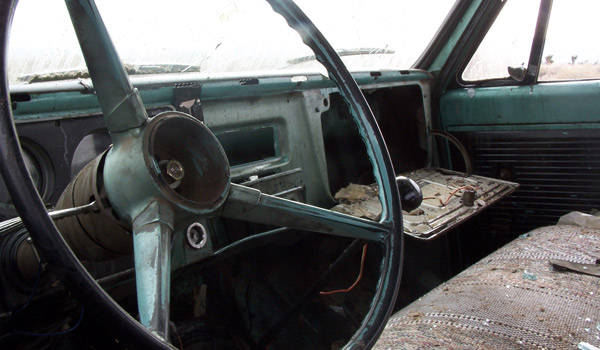 ADVERTISEMENT - CONTINUE READING BELOW ↓
4. The interior needs TLC. More so than the exterior. We spend all of our time inside the car whenever we use it. Keeping the interior fresh and clean all the time makes the car much more enjoyable. Doing so helps make the car live longer, too.
If you have a fabric interior, apply a generous amount of upholstery protectant. The most commonly available brand is 3M Scotchgard. It will make your fabric water-resistant enough to give you time to grab a rag or paper towels to soak up the moisture before it seeps in. It also makes it easier to vacuum away dust, dirt and other foreign objects. For leather, waterproofing sprays are available in leather goods stores. Keeping moisture away from leather keeps it soft and supple longer. Cleaning out gunk, junk and debris regularly is also recommended. A clean interior naturally smells fresher that you wouldn't need to use scented air fresheners to cover up stink.
ADVERTISEMENT - CONTINUE READING BELOW ↓
5. Use "sunblock." Our mothers always tell us: Too much fun in the sun is no good. Well, our cars don't particularly like it much either. Baking your car in the sun exposes both the exterior and the interior to elevated temperatures, thus degrading much faster its leather, paint, plastic and rubber. In addition, it also taxes the vehicle's HVAC system, making it consume more fuel than necessary by having to cool off all those parts that have been baked in the sun for too long. Parking under a covered structure, shed or shade minimizes the heat and the UV exposure. If you can't find one, using a car cover can somehow reduce the exposure. The car cover also provides some protection from rain.
6. Warm-up time. Most of us still spend far too much time warming our engines in the morning. Interestingly, for the modern engines, this isn't needed except for very cold climates. A quick and efficient way to warm up the engine in the Philippines? Get moving several seconds after firing up all cylinders while keeping the throttle openings, rpms and loads low during the time it takes the engine to reach normal operating temperatures. It's also a better use of fuel that our engines consume. Sitting still idling the engine produces absolutely zero kilometers per liter in terms of fuel consumption. That applies in traffic as well.
ADVERTISEMENT - CONTINUE READING BELOW ↓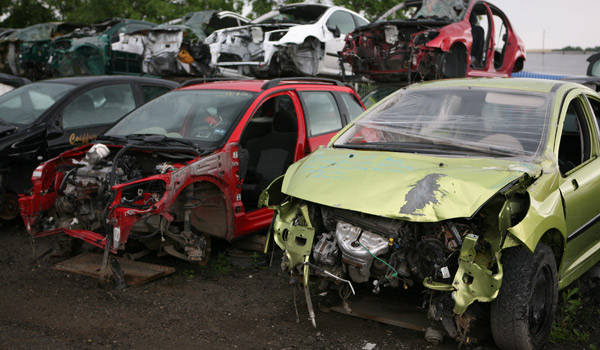 7. If it's broken, fix it! When something in your car needs repair, the best way to minimize the cost is to get it repaired quickly. More often than not, delaying repair--particularly of moving parts--ends up costing us more as the failed part is most likely attached to another part that will wear down unnecessarily if the problem isn't addressed soon enough. That means having to get more parts replaced than we initially had to.
ADVERTISEMENT - CONTINUE READING BELOW ↓
Fixing also means getting alignment, camber or some other calibration work done regularly. Coolant and lubricant leaks, in particular, should be fixed immediately. Otherwise, parts failure will happen sooner or later. And I wouldn't gamble on "later" if I didn't know my way around the engine bay.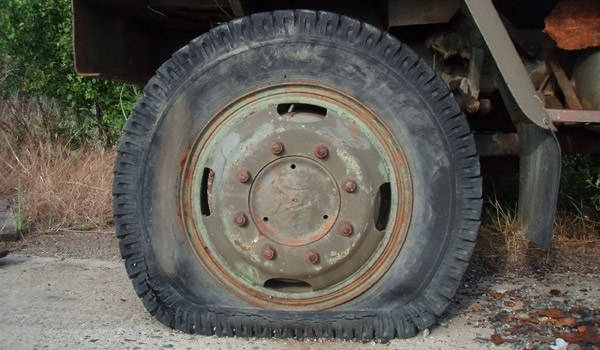 8. Don't be a softie. Tire pressure has the biggest effect outside of driving habits when it comes to safety, vehicle handling dynamics and fuel economy. Most of us wrongly keep the tire pressure low in an effort to get a better ride. Don't! This will contribute to unnecessary tire wear and increased fuel consumption. Low tire pressure will also contribute to poor, degraded handling characteristics of the vehicle. The cost will outweigh the perceived benefits (if any) should things go wrong.
ADVERTISEMENT - CONTINUE READING BELOW ↓
9. Use it or lose it. Like our muscles, our cars' parts go awry when not exercised. Fluids don't get to circulate. Stagnant fuel starts to host and breed bacteria. Suspension and rotating parts get stuck, fall apart and fail after so long. So, go out and drive your car as it was meant to be driven.
If you have a high-performance car, do take the time to bring it to a safe controlled environment wherein you can stretch its legs properly and safely. If you've got a fuel-sipping miser, then racking up the miles is the best way to get your money's worth. Keeping cars in garages unused does them no good. And when the time comes, most vehicles even with low kilometers on the clock still depreciate anyway. Make the most out of the depreciation and enjoy driving your car often.
10. Read. Getting information from Top Gear and other trusted published materials will give you more knowledge. Just learn to sift through the garbage and you'll be all right. The Internet, in particular, is a great source of information--and, unfortunately, misinformation--if you don't know crap from cars.
ADVERTISEMENT - CONTINUE READING BELOW ↓
So, there you have it, a few practical, helpful ways to prolong the life of your car.
Photos from SXC.hu