I can remember when keys were keys—flat pieces of metal with notches cut into it. You stick it in a keyhole and turn it, and it unlocks a lock. Nowadays, most car keys come in the form of key fobs—basically, car remote keys or digital transmitters with buttons that you press to lock and unlock the vehicle's doors. These digital transmitters are fine and dandy, and are certainly far more impressive than the flat metal mechanical keys...until they run out of battery power.
A dead battery in a gadget is an inevitable matter—it will happen sooner or later. And when your key fob's battery runs out of juice, you won't be able to unlock your car. In some cases, this may also disable your push-start button. Which is why you wouldn't want to be figuring out what to do only on when the battery goes dead. It's best to be prepared—as doctors say, "The best medicine is prevention."
Continue reading below ↓
Recommended Videos
In the event that your key fob runs out of juice, sometimes the battery will have just enough charge to still unlock and start your car if you were to stick it up closer to the vehicle than usual. If that doesn't work, the key fob has a mechanical key hidden inside of it. Ordinarily, it's attached to the key ring and slides up into the key fob. There's a lock with a release button somewhere on the device. Once you're able to take the mechanical key out, you will be able to use that to unlock your door. From there, it's still possible that your start button will function.
If none of the prior suggestions work and you still can't get into or start your car, this probably means that your key fob's battery is dead as a doornail. The only solution, then, is to replace it.
Most of today's car manuals are about an inch thick, and finding the portion on how to pry open your key fob will take a bit of time. Deciphering and following those printed instructions will probably take even longer. The quickest way is to find video instructions on YouTube based on your ride's make and model. Once you have that figured out, follow these steps on how to change your car remote's key:
1) Use a small jeweler's flat-blade screwdriver to pry open the key fob.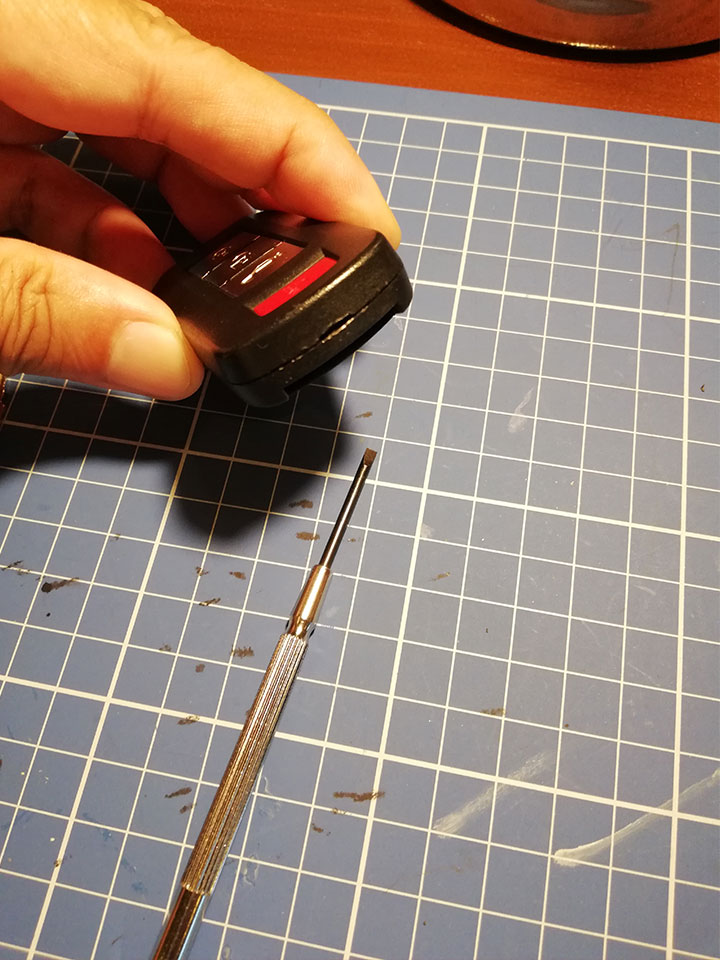 The video should be able to tell you how to do this. More often than not, there will be a notch on the seam that goes around the key fob. Take your jeweler's screwdriver, insert the edge into the notch, and start prying open the key fob, carefully working your way around the seam until all the clips are released.
2) Check the battery and take note of its code.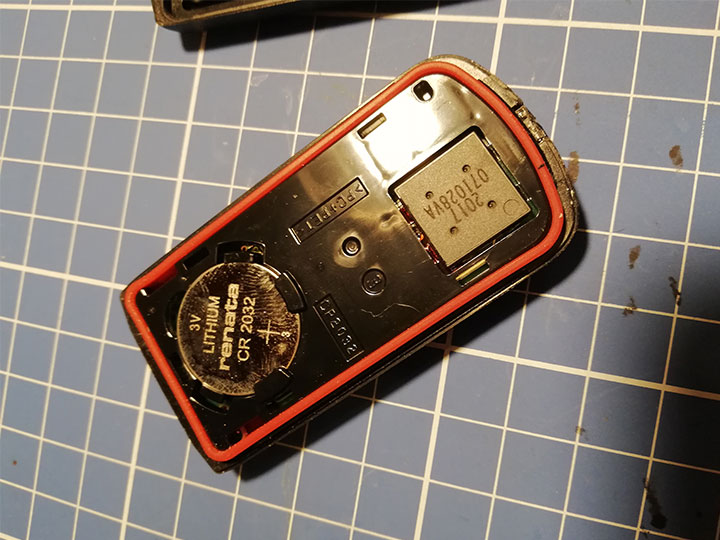 Ideally, you should've done this before your battery goes on the blink—you might've then been able to buy a spare and stash it for emergency situations. These batteries aren't that easy to find, after all—more often than not, they're only available in the larger hardware stores.
Once you have a new battery, you can easily pop out the old one, then put in the fresh replacement.
3) Snap together the two halves of your key fob.
Your car remote should now be good as new and ready to go.
Hope this helps—and remember, be careful in prying apart your key fobs as they are very expensive to replace.