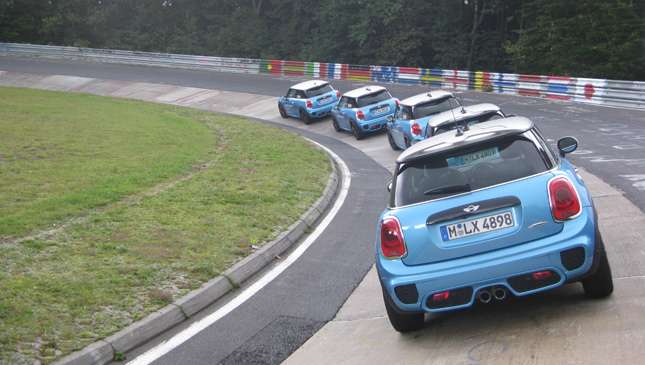 It's dangerous and intimidating. So why would you want to drive around the 'Ring? The answer is simple: To drive the legendary track that has immortalized racing legends is high on the bucket list.
Watching Formula 1 and sports car races that took place at the Nurburgring Nordschleife from the previous decades as well as YouTube clips of fast lap attempts should give you an idea of how exciting yet daunting this track can be. The challenge is appealing to a car nut.
But before going all out and getting ahead of yourself, here are 11 tips on how to maximize your Nurburgring experience.
Continue reading below ↓
Recommended Videos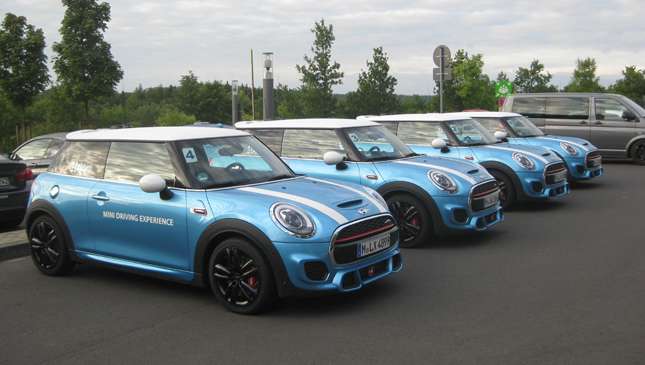 1) Know your car. For my first Nurburgring Nordschleife lapping experience, I'm behind the wheel of the Mini John Cooper Works, which is powered by a 2.0-liter twin-scroll turbocharged engine delivering 231hp and 320Nm. It does 0-100kph in 6.3 seconds, which is pretty damn quick. And its famed go-kart handling will thrive here. The more you know about your car, the more you can gauge how your drive will be.
2) Trust and obey your instructor. Our training course takes place during the BMW and Mini Driving Experience, and with a respective instructor for each group. The instructor knows the 'Ring like the back of his hand, so absorb everything he tells you--from apex approach and the proper lines to braking points. Do this and you'll be fast and safe around the notorious track.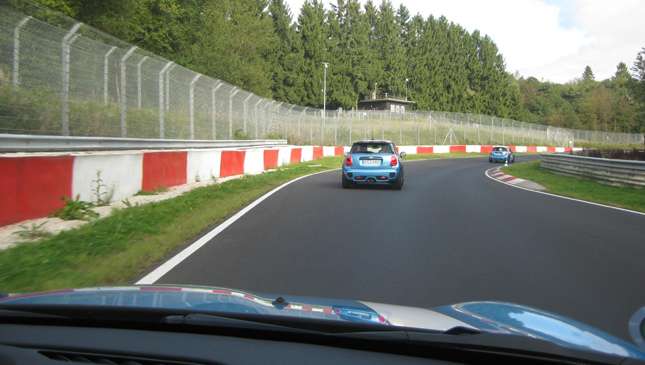 3) Respect the 'Ring. The Nurburgring has had its score of fatalities over the years, so respect for this track is very, very important. Driving on any other circuit won't prepare you for a lapping session here. That's how demanding it is. The 'Ring has every challenge you can think of--long straights, sweeping bends, low-speed corners, blind curves, smooth and rough surfaces, crests, bumps, and elevation changes of 1,000 feet from the lowest point of the track to the highest. It's a true test of finding the limit without overstepping it.
4) Keep in mind the changing conditions. The Nordschleife is known as the "Green Hell" because it's in the middle of a forest. It's located in the Eifel Mountain region, and it rains quite often here. The track is 21km long, so that means the weather pattern constantly changes. A portion of the track can be dry, while it could be wet in other sections. Trees cover a number of corners, so even if it turns sunny and dry, a wet curve under the shade can catch you off guard. Depending on the time of the year, fog and snow also have to be considered.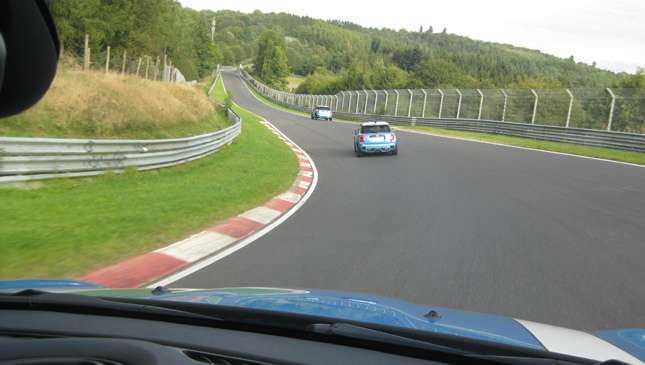 5) Concentrate. There are 73 corners over 21 kilometers. Yes, the Nurburgring Nordschleife is demanding. We learned the track by sections, with each section presenting its own unique features. Our instructor constantly reminds us to have high concentration, and with good reason. After completing the sections, it's on to the hot lap, which requires you to focus for 10 minutes straight. Two laps, and it's 20 minutes straight. It really is a mental exercise as it is physical, and there lies the challenge.
6) Keep your rhythm. The number of corners and sheer size means it's easy to lose your rhythm around here. If that happens, it's important to gather your focus as quickly as possible so as not to ruin the rest of the lap. Remember, there are 73 corners.
7) Find an orientation point. Drivers often look for orientation points to get a corner right. At the 'Ring, that could be paint or a mark on the Armco barrier, writing or vandal on the tarmac, a scrape or a line on the surface, or even a particular tree--so long as it's static. An orientation point may vary, but it helps a driver shave time off his lap.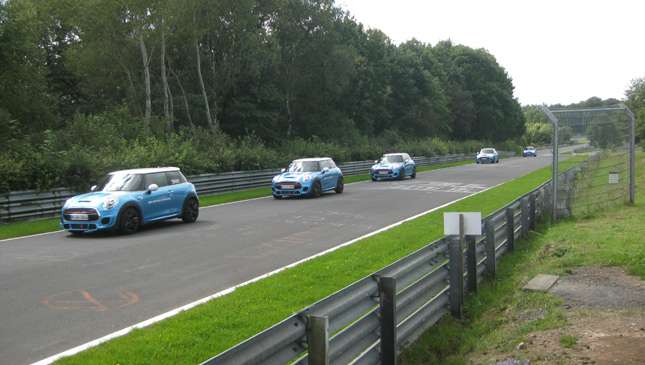 8) Always anticipate. As you learn each and every corner, keep a mental note of the track layout so as to avoid making a mistake and keeping your lap as clean and fast as possible.
9) Gain as much experience as possible. It will take numerous visits to master the Nurburgring Nordschleife entirely. However, applying everything your instructor taught you will make your experience even more memorable; and shadowing him and running a mistake-free lap will put a big smile on your face.
10) Drive smoothly. Being smooth is key to keeping the lap nice and tidy, and being easy on the tires ensures extended performance and safety.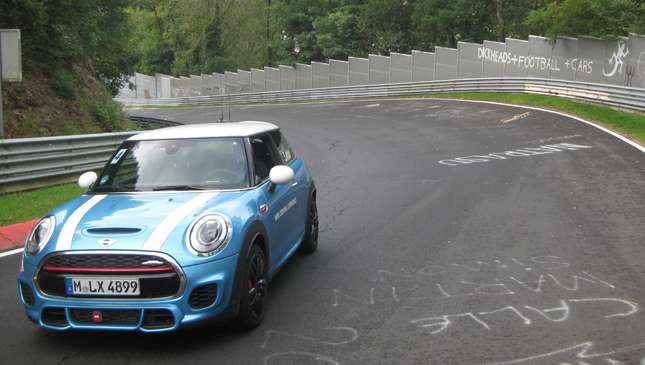 11) Horsepower isn't everything. There's no denying we dream of driving particular cars that have 300 horses and above. But with great power comes great responsibility--more of a handful and more weight, which means you have to operate the accelerator gingerly.
The Mini JCW, on the other hand, is ideal for the 'Ring--it has the right amount of speed, and it's light and nimble (that go-kart handling is to die for). It's so manageable that you won't easily get into trouble. At some parts of the track where it consists of high-speed bends, our instructor points out that a BMW M4 or a Porsche 911 GT3 won't matter to a JCW.
Driving skills really play a hand at the Nurburgring Nordschleife. What's not to love?