Do you know where your car's vehicle identification number—or VIN as it's more commonly referred to—is located? For your sake, we hope the answer is yes because you're going to need to refer to it at one point or another.
1) What is a VIN?
The VIN is about as specific a tracking/identification number of a car can be—at least on a manufacturer level. Each car has this unique, usually 17-character code, and it provides information like the year your car was manufactured, its original body color, its country of origin, and so on. No two cars have the same VIN. Keep in mind that the VIN is not a vehicle's chassis number or engine number. Those are different things entirely.
OTHER STORIES YOU MIGHT HAVE MISSED:
Driving southbound via Skyway? Good luck
A new Cavite-Batangas Expressway is in the works
2) Why do I need to know my car's VIN?
Wondering if your car is part of a recall, like say, one involving Takata airbags? You'll probably need to provide your ride's VIN to its manufacturer for this. It'll also come in handy when looking for car parts that are specific to your model, such as the rubber seal for its windows.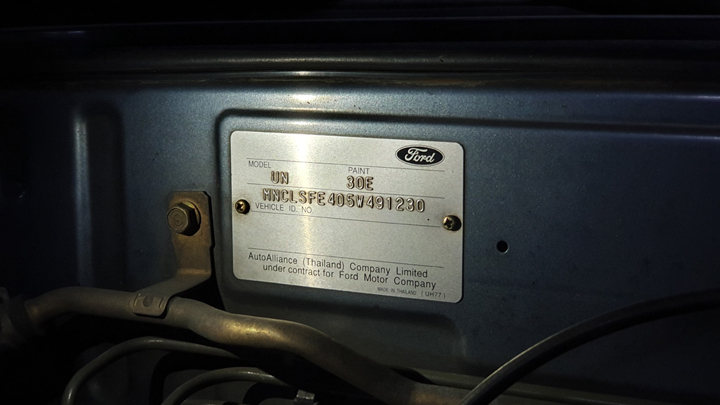 ADVERTISEMENT - CONTINUE READING BELOW ↓
Other uses? It'll help track your car in the event it's stolen, used in a crime, or figures in a serious accident (one that might result in a total wreck). It'll also be vital in car restoration—not just because it'll help you get a hold of hard-to-find parts, but also to prove your vehicle is authentic.
Basically, the VIN is proof your car exists.
3) What does my car's VIN look like?
It varies depending on your manufacturer and the age of your vehicle, but your VIN is commonly found on a small metal plate a few inches across in length. In more modern cars, it might look like a printed bar code with numerals, or it might appear on a durable sticker. This is riveted, printed, or stuck onto your vehicle and can be found on a number of places. Where exactly? Read on.
4) Where do I find my car's VIN?
There are three places where you should look for your cars VIN:
Inside the engine bay
On the driver's side of the dashboard
On the door sill
Depending on your car model, finding the VIN might not be so straightforward. You might need a flashlight.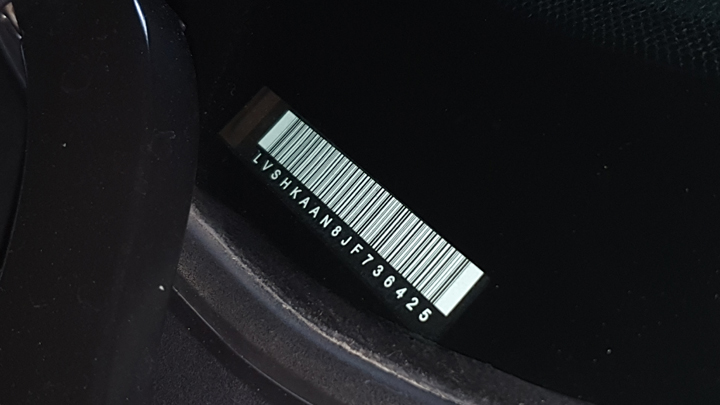 ADVERTISEMENT - CONTINUE READING BELOW ↓
Recommended Videos
In the photo above, for example, is a VIN tag that belongs to a 2019 Ford EcoSport. It's located on the driver's side of the dashboard underneath the windshield and reads like a bar code. You'll need to shine a light on it to read it clearly.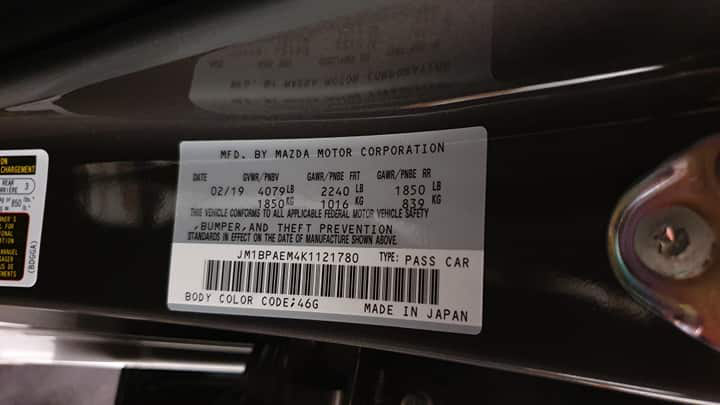 Above we have the VIN tag of a 2019 Mazda 3, on a sticker that contains various pieces of information including the car's body color code and place of origin. The main photo in this article is the VIN tag of a 2006 Ford Ranger. As you can see, it's riveted onto a surface within the engine bay that's easily spotted. In this case, it is right above the firewall.
So there you have it. Now go over to your car and take a quick photo of its VIN. You'll never know when you might suddenly need to refer to it.
ADVERTISEMENT - CONTINUE READING BELOW ↓