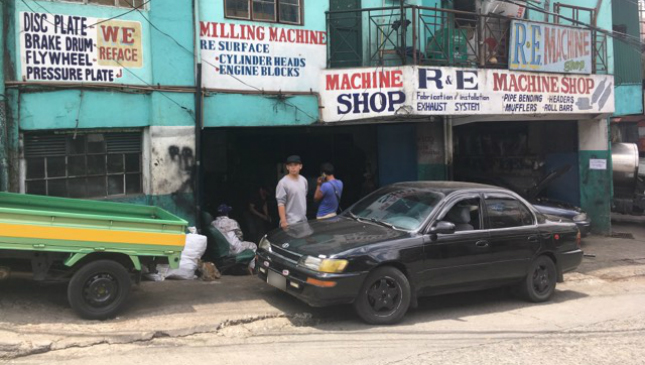 We've all seen the videos: Cars being towed away after getting caught parking on the street, sometimes with their protesting drivers screaming their heads off, and sometimes with the tow truck operators doing their best Solid Snake impression by sneaking in and taking a ride unbeknownst to the bewildered owners. Never has it been more confusing to park on the street, and we are just as baffled as you are, but we will try to break it down as best as we can.
First, it would be almost impossible to determine the exact rules that apply when it comes to street parking. The reason for this is that each city has its own ordinances, rules, and regulations. The posh Bonifacio Global City, for example, has an extremely strict 'no parking' rule that seems to have victimized countless illegal parkers. This is in stark contrast to Makati which allows, to an extent, parking on the streets.
ADVERTISEMENT - CONTINUE READING BELOW ↓
So how can you tell the rules that apply to your current city? The best way would be to familiarize yourself with the rules and regulations that apply to the area you plan to park in. For this, Google is your friend.
For example, having had firsthand experience with Makati as my home city, I know how orderly yet convoluted the rules can be. The parking attendants are uniformed and issue you a receipt with your payment from the moment you park. The receipt should indicate the time in which you must come back and drive your car around the block to look for a new space (yes, I had to drive around despite the existence of a slot right in front of my vehicle). This is supposedly to help increase the flow of traffic and discourage indefinite street parking.
As if that wasn't enough, pay parking only applies from 7am to 5pm on weekdays. Street parking is free from 7pm onward and on weekends in Makati.
Since we're on the subject of Makati's complex parking rules, I'll elaborate further. It currently has an ordinance (No. 2011-010) that prescribes the rules for street parking. They only allow parking within the 'T' lines on the side of the street designating the spot. Creating a hazard, blocking traffic, blocking pedestrian crossings or wheelchair ramps are deemed 'illegal parking.' Also, motorcycles and other two-wheeled vehicles have their own parking slots and are not allowed to park in the lines designated for cars. A car deemed illegally parked can be subject to towing or wheel clamping.
As the TV Shopping slogan says though, "But wait, there's more!" Makati allows parking within the designated spots only for a maximum of three hours. You can pay for the first two hours or a total of three hours. But despite the availability of any other slots, you must move your car after the expiry of the three hours (non-extendible) to another slot.
Given how crazy the laws are, the temptation to park in front of the establishment you will be eating in is still there, just because of how convenient it is. This parking should just be taken with a grain of salt.
Do your research for the city you plan on parking in, and ask your friends who have lived/worked there. Or better still, find a traffic enforcer and get the lowdown straight from the horse's mouth. You'd be surprised how much you can learn just by asking a person in authority.