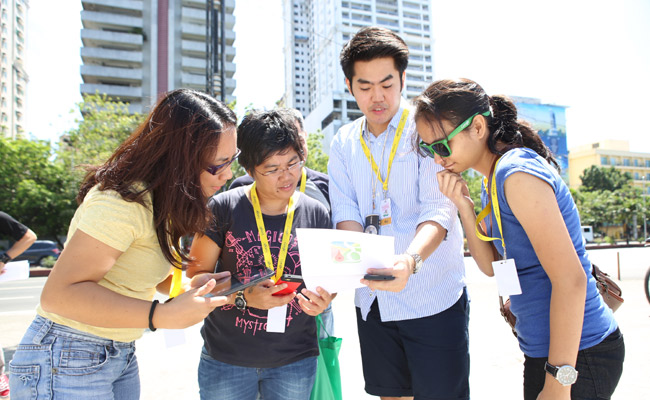 The blistering heat of the sun is an indication that it's once again the perfect season for long road trips with family and friends. And rather than letting motorists throw caution to the wind, Google Philippines recently invited members of the media for a test drive of its apps that are suitable for road trips, showing these journalists how to properly utilize its products via an Amazing Race-like event called "Google Café: Travel and Adventure."
Here are the helpful Google apps you will find useful when planning your summer road trip:
1. Google Search
* If you suddenly lose your way while driving, fire up the Google Voice Search and pipe in: "How do I get to [insert destination here]?" Google will then take you to Maps and fire up Navigation. Google Philippines communications manager Gail Tan shared that the company has taken into consideration the different accents of Filipinos when developing the Filipino version, and has tested the app with several Filipino speakers.
* Stuck in traffic while hungry? Ask your smartphone, "What restaurants are nearby?" Be prepared to be bombarded by their contact details and reviews.
* Going somewhere and not sure about the weather? Simply ask: "Will it rain in [insert destination here]?" You'll get the latest weather bulletin updates for your specified location. If someone else is behind the wheel and your hands are free to do the search, you can also just type in "weather [place]" and get the results you need.
Continue reading below ↓
Recommended Videos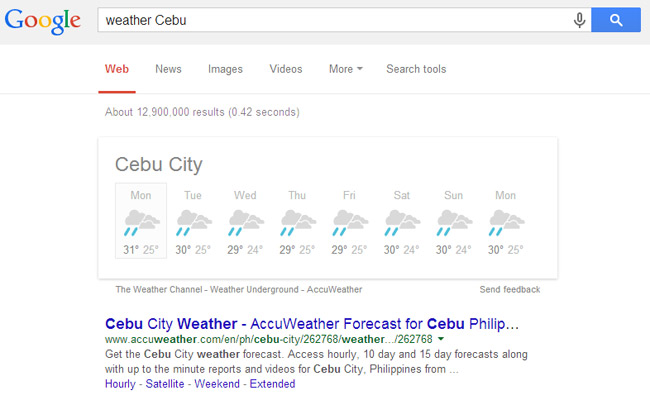 2. Google Maps
* You can now listen to voice-guided, turn-by-turn navigation while you're driving.
* "Info sheet" results are provided at the bottom of the screen for the contact details or reviews of your destination. Click the number--yes, even from the map--and it will dial the number using your smartphone.
* You can drag your direction--the line from Point A to Point B--for your preferred route.
3. Google Goggles
* Trying to find out the name and description of a famous place? Take its photo, scan it through Google Goggles, and let your photo do the web-searching.
* Experiment with this app with landmarks, logos, contact information, businesses, products and text. Google Philippines has said, however, that the Goggles app doesn't work well with cars.
But sometimes Google can be as confused as you are.
* Pins from Maps are not as accurate as you expect them to be. There are way too many streets in the country named after our national hero (J. Rizal Street). You can't expect Google to know which one you're referring to.
* The telephone numbers provided on the info sheet might be the restaurant's fax machine number--or worse, its old out-of-service digits.
* Voice Search may not be the best app to use when you're out of breath from running. Enunciate your words properly.
Believe it or not: There are people who walk among us who are geographically challenged (our EIC, for instance). A fully charged smartphone with data connection is helpful for road trips these days.
Photos by Elaine Lara and Google Philippines