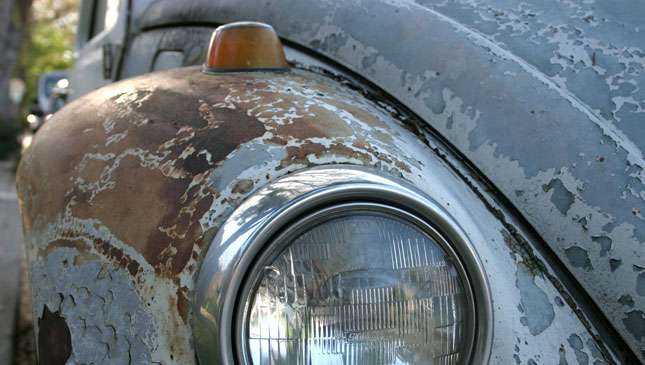 You've just signed over your hard-earned cash to purchase the car of your dreams. Right before turning over the keys to you, however, the salesperson offers you a service called rust-proofing.
He explains that it's a treatment wherein the underside of your car is coated in a material that prevents it from rusting, and it will only cost a few thousand pesos to do. "It's better to be safe than sorry," he would say. But should you do it? Should you shell out a little bit more money to err on the side of caution? The short answer is no. The reason may surprise you.
Continue reading below ↓
Recommended Videos
Rust is scary. It's like a tumor that spreads from one part of a car to infect another. It's the end result of corrosion, where iron mixes with air and water. Rust eats away the metal of your car. Merely mentioning the word 'rust' can drop your car's value in the eyes of potential buyers when it's time to sell. Rust shortens the usable life of your ride.
Because it is such a scary word, dealers tend to shove rust-proofing in buyer's faces--as if your new car's life depends on it. Here's the truth: Since the mid 2000s, carmakers have been using more exotic materials like galvanized steel (which is coated in zinc), aluminum, or fiberglass--all of which are extremely resistant to rust. Some cars even use carbon fiber, which is not metal and is thus immune to rusting.
That's not to say that modern cars are completely vaccinated against rust. It just means that they are already rust-proofed from the factory. The way rust-proofing works is that the steel is coated with a material that prevents oxidation. In countries like the United States, rust-proofing is an annual service since the existence of winter means that salt and other corrosive materials are used to treat the roads. In the Philippines? It's not really an issue.
It should be noted, however, that if you get into an accident or if you damage parts of your car in any way (especially the under chassis), the zinc coating or protection your car has been gifted with would be compromised, and that may be where rust starts in earnest.
So does your new car need rust-proofing? Yes, of course. But take note that this is already done by the manufacturer as soon as the car leaves the assembly line. If the dealer offers it on a new car, it's unnecessary at best, and at worst, it may just be a way of coercing you out of some more of your hard-earned cash.
Factory rust-proofing is all your car actually needs.