In December last year, my loving wife Ren asked me what gift I wanted for my birthday. Initially, she thought I was eyeing a big party (as usual) for my 50th birthday on May 31, 2019. But my reply almost made her fall off her chair: I want to ride in the  Himalayas!
Ren is a wide reader of travel magazines, and she knows quite a lot about the Himalayas. She was relunctant to allow me, but I was relentless in stating my reasons. After a while, she finally gave her sweet approval—on one condition: Make sure I come back in one piece. Fair enough!
With eight other Pinoy riders, I signed up for the once-in-a-lifetime trip organized by the Royal Enfield Association of the Philippines (REAPers) and Philippine Moto Tours owner Kannan Sreedevi. Under the sunny skies on June 9, 2019, we fired up our Royal Enfield Himalayan adventure bikes, signaling the start of the 21 most amazing days of our lives.
Our target areas were Spiti Valley and the Ladakh region in the Himalayas, considered the 'holy grail' destinations of adventure riders worldwide. The Himalayas is notorious for having difficult and dangerous roads. It offers a mixture of everything, from scenic vistas and unpredictable weather, to ruthless off-road sections and endless altitude acclimitization. Temperature can rise to 42 degrees in urban areas, but drop to zero in the mountains, so it's essential to be physically fit for the journey.
Nevertheless, confronting these unique challenges is worth it because of all the lessons you learn not just about riding, but also about life in general. Read on to find out more about our adventure:
ADVERTISEMENT - CONTINUE READING BELOW ↓
1) Ancient temples are a dime a dozen.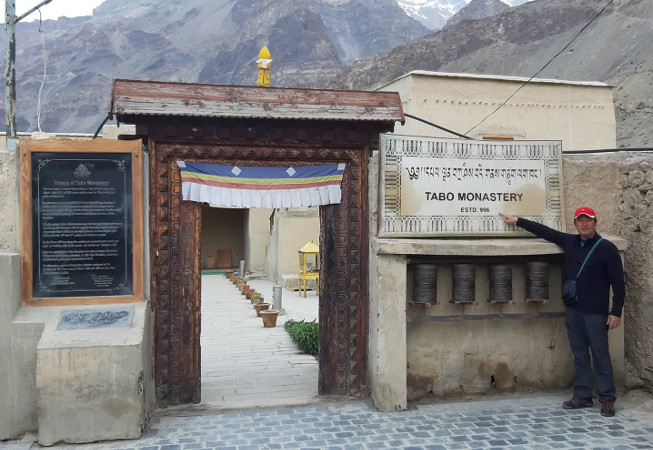 Spiti Valley and the Ladakh region are home to historic Buddhist and Hindu temples that have served as homes for Buddhist monks and Hindu priests for generations. One of my favorites is the Tabo Monastery. Built in 996 AD, it is the oldest continuously functioning Buddhist temple in this remote region. I could only imagine their living conditions during the cold winter season. In Sarahan Village, we visited Bhimakali Temple, named after a Hindu goddess. We were blessed by the archaka, a Hindu temple who said a little prayer before sprinkling holy water on our group. Later, on I found myself sporting a red dot (locals call it bindi) on my forehead. In a serene manner, they tied a red string on my right wrist as a sign of purity.
The largest monastery in Spiti Valley is the Kee Monastery, where I met young monks aged six to 10, all anxious to learn about the Philippines. In Kaza, I visited Sakya Tangyud, a Tibetan-style monastery over 800 years old that overlooks the snow-capped mountains. Every corner is overflowing with peace and serenity.
2) This region was part of the ocean millions of years ago.
This amazing place was formed as a result of the collision between the Indian and Eurasian tectonic plates. In fact, the Himalayas is still rising by a few centimeters per year. The folded or jagged mountains in Nako and Leh are vestiges of the powerful collision. People from the village of Kibber, located 14,000 feet above sea level, continue to find fish fossils to this day. Amazing!
3) Glaciers eventually become water supply for the locals.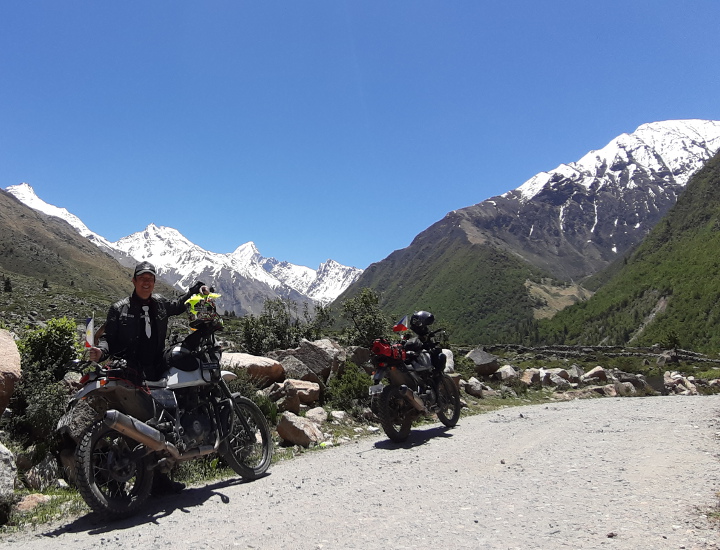 Instead of being a nuisance as others perceived, these glaciers are important to the locals, providing sources of drinking water as well as irrigation for vegetable and rice farms in the lowlands. Children in Mud Village (Ping Valley) play on the ice glaciers, treating them as giant slides. Unfortunately, global warming threatens these glaciers.
4) The sight of snow-capped mountains is breathtaking.
'Himalaya' actually means "abode of snow." The roadsides on the mountain passes are covered with snow and ice. At noontime, ice would melt, making the roads slippery. The river crossings with knee-deep water pose a big challenge to motorists, too. We experienced heavy snowfall upon reaching Khardung La Pass, once considered the 'highest motorable road' in the world. The group had to slow down due to poor visibility.
ADVERTISEMENT - CONTINUE READING BELOW ↓
5) Wild animals are left alone.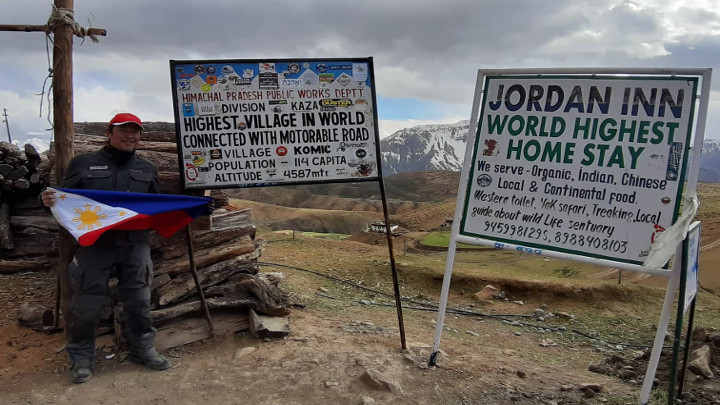 On the road, we encountered goats, wild horses, large-bodied yaks, and even monkeys roaming freely. Wildlife in the Himalayas is protected by religion; the reincarnation of living beings is an aspect of both Buddism and Hinduism.
A six-foot cobra suddenly crossed our path near Tabo Village. An eagle glided in low altitude while we were taking pictures near Dangkar Village, as if checking us out. Billboards promoting the protection of wild animals are everywhere. Never dare mess with these creatures.
6) Cows rule the roads.
In the Himalayas, cows are considered sacred. They are also considered as a 'second mother' by the locals because they provide milk and cheese—both integral parts of the Himalayan diet. Cows are left alone on the middle of the highway, or even in parking areas of hotels. A motorist must give way to these gentle creatures.
7) Vegetarian food is the in thing.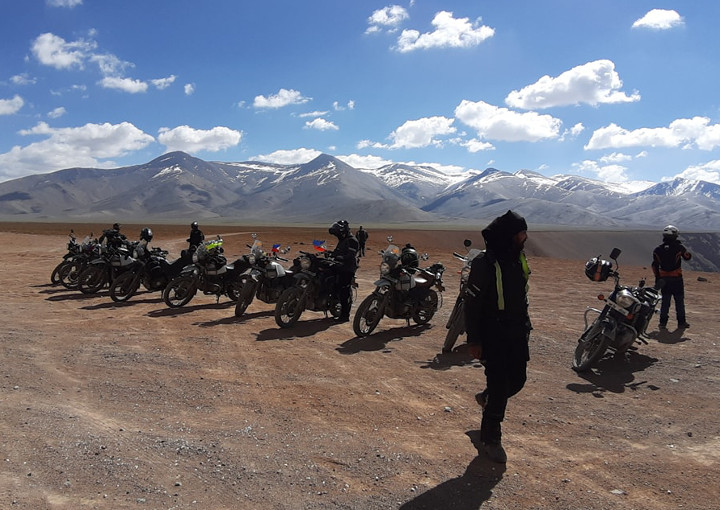 Chapati, basmati, vegetable curry, and Maggi Masala Noodles are the most common food served in the Himalayas. In some tourist places, chicken and mutton are available, but only rarely. Shifting completely to a vegetarian diet for three weeks was one of the most difficult challenges I faced. On a brighter note, I shed several pounds during the trip.
8) Motorists are 'horny' in the Himalayas.
Unlike in the Philippines, where loud horns of vehicles are restricted, it is the opposite in the Himalayas: Drivers there blow their horns to the max without hesitation so that slower vehicles in front will give way. On almost every vehicle, there are bumper stickers that say 'Blow Your Horn.'
9) It's there you'll find the most contented people in the world.
Their secret: no internet and no cellphone signal in most places. The mountains are covered in snow eight months a year, making resources very scarce. The people thus save up for rainy—or rather, snowy—days, yet they're all genuinely happy. The beautiful landscape and the influence of religion have a lot to do with their joyful disposition. Himalayans are the best testimony for the saying, "Having less is more."
ADVERTISEMENT - CONTINUE READING BELOW ↓
10) Deep spirituality and love of nature make everything magical.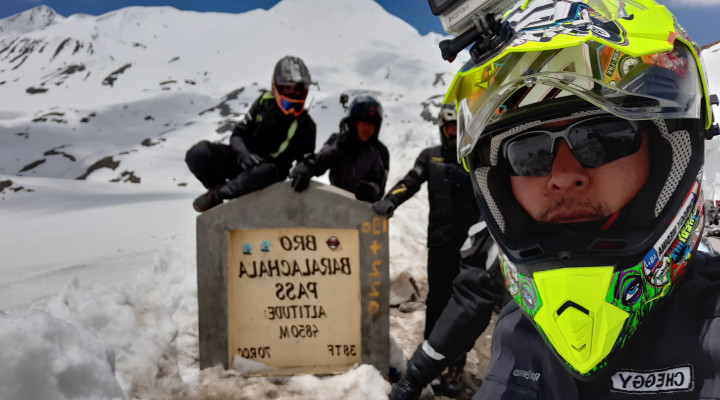 After three weeks in the Himalayas, I learned the wisdom of patience and understanding. I learned to have time for a cup of tea and a meaningful conversation with family and friends. My journey taught me about contentment, to be happy with what I have.
I learned to accept who I am, especially in terms of strengths and weaknesses. I learned not to be afraid of what the future will bring, and to take good care of my family at all times. Just like the prayers flags in the Himalayas, we should sway with the winds and follow the path. Only then will we realize that life is so beautiful.
If you're into some soul searching (and, at the same time, seeing some truly spectacular sights), then it's time for you to save up for that epic ride in the Himalayas.