With the end of 2019 fast upon us, 2020 brings with it not just a new year, but a host of upcoming new motorcycles as well—and things get much more exciting when you realize just how fast the motorcycle industry is evolving. These upcoming models, then, are more special than what we are generally used to.
Here are 10 bikes—arranged alphabetically—that we at Moto Sapiens are very much looking forward to testing, if not owning. Sit back, relax, and let's greet the New Year with a bang!
1) Benelli Leoncino 800 Trail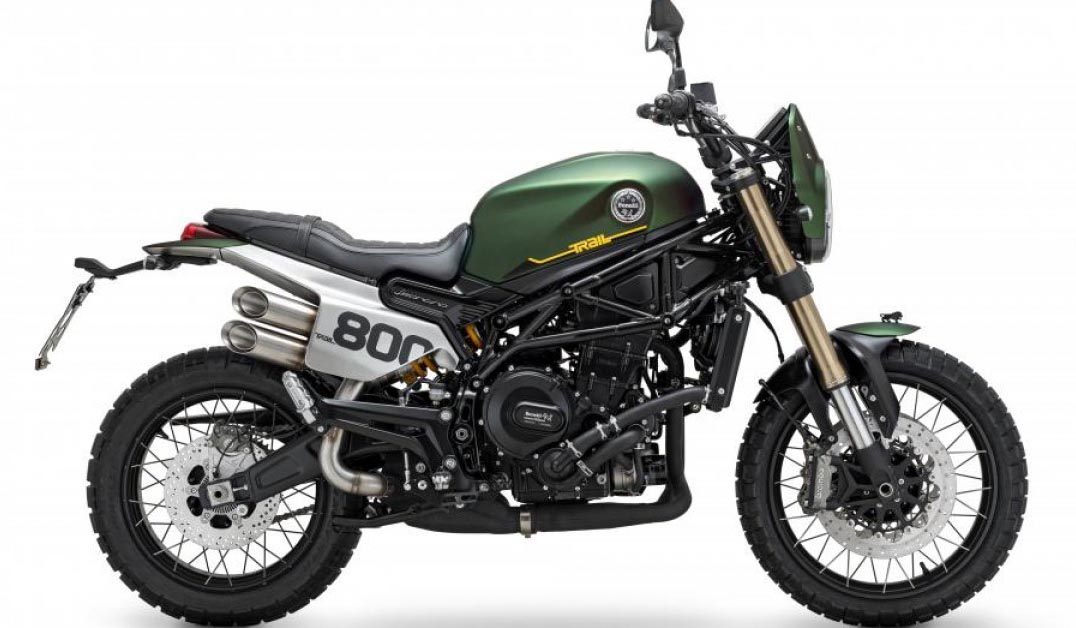 Established in 1911, Benelli is one of the oldest Italian manufacturers of motorcycles. Making things a bit confusing is that the brand was recently purchased by a Chinese company, and is now part of the Qianjiang Group; what's not confusing is that this year, Bellini introduced some very competitive motorcycles.
Continue reading below ↓
Recommended Videos
The company's 2019 rush was headlined by an adventure touring bike—the BMW GS-ish TRK 502. But it's the new Leoncino 800 Trail that might just break the Chinese-bike stereotype once and for all.
It cannot be denied that scramblers are the in thing at the moment—brands like Ducati, BMW, and Triumph are all out there making a killing, so it would make sense that a smaller brand like Benelli would try to get into this lucrative segment. Definitely sporting scrambler looks, the Leoncini 800 Trail seems like an awesome, more cost-effective foray into the scrambler market.
2) BMW R18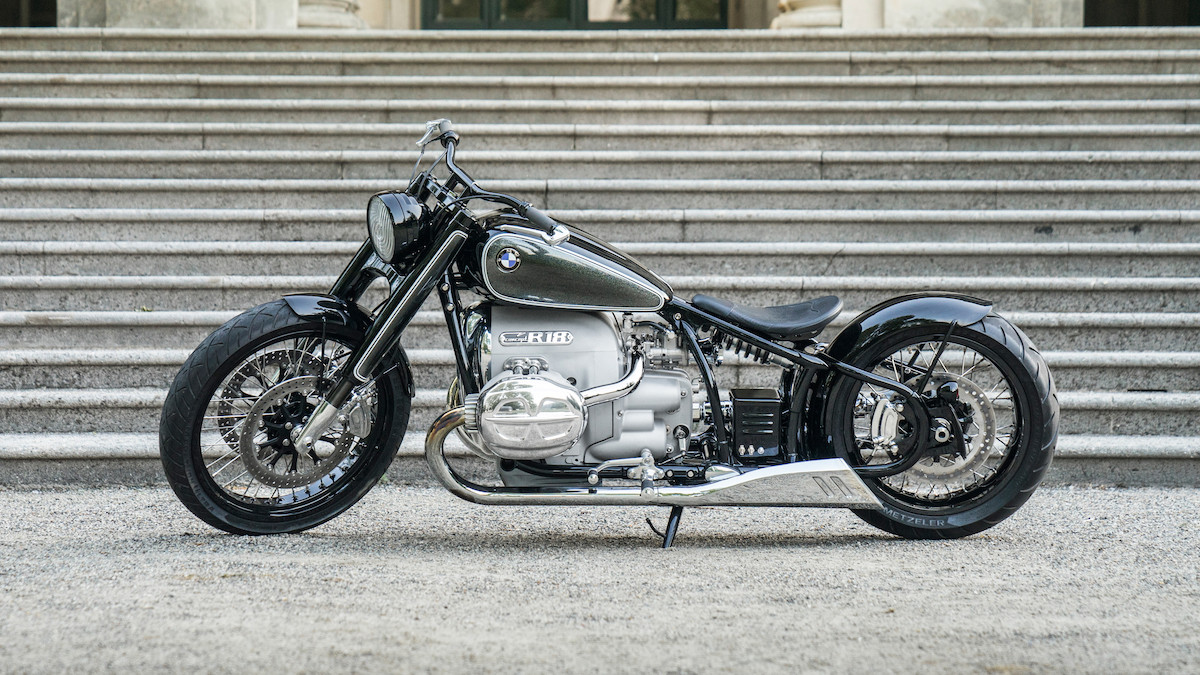 BMW 's R nineT series of retro bikes has been selling like hotcakes, so we always expected that the similarly retro R18 would sell well—but we were nevertheless surprised to see just how rabid the reception to it was: BMW Motorrad PH's entire 2020 R18 allocation is already spoken for.
Seeming more like a custom bike than anything else currently on the market, this amazing throwback power cruiser is a bike with an attitude and stance unlike any other. The R18 is equipped with a massive 1.8-liter boxer engine, and given its exquisite looks, no wonder it's raking in the sales figures. We can't wait to get our hands on one, but considering the demand for this bike, there's little chance of a test unit being available in the near future.
3) Ducati Streetfighter V4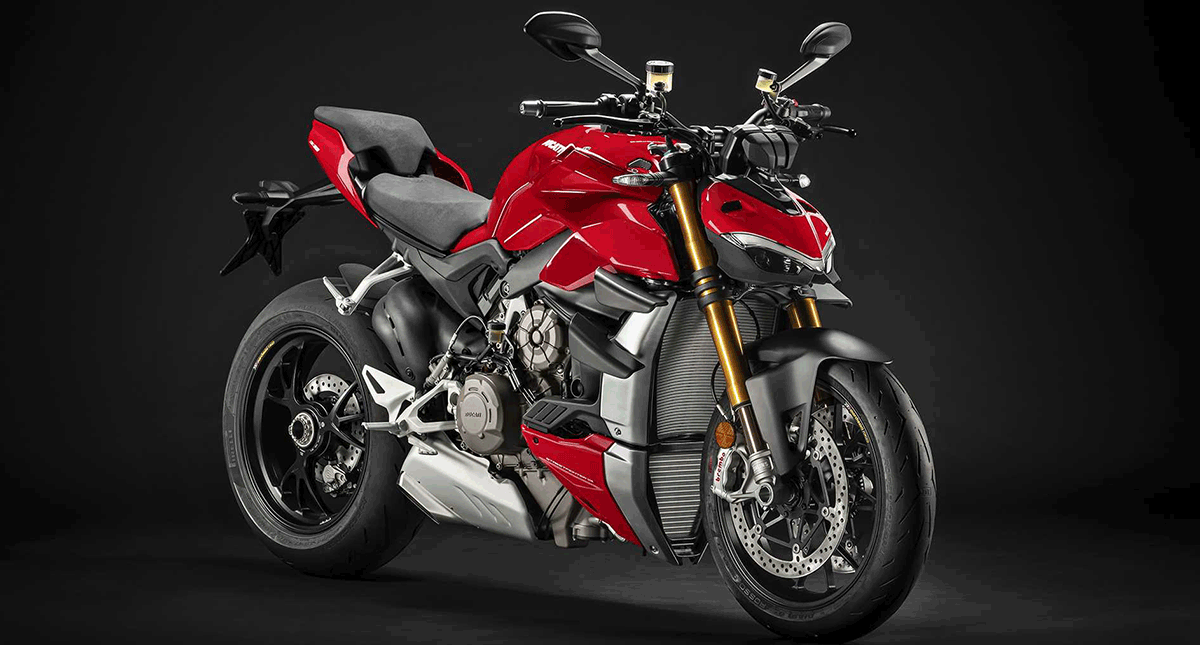 Ducati has always been known for its iconic engines. Having made its name with the Desmo V-twins, which are known for their signature bark and rumble, the Italian company then applied a 'more is more' strategy to its new V4 motor. Boasting double the cylinders and double the attitude, this engine made its debut with the all-new Panigale V4. The said superbike's performance has been eye-watering, to say the least, but what of those who like their motorcycling experiences simpler?
Enter the Streetfighter V4. It's basically a Panigale with all its fairings stripped off, exposing the work of art that is Ducati's latest engine. Add to that an aggressive headlamp cluster, and what you have is one of the meanest, most high-performing motorcycles on the road.
4) Harley-Davidson LiveWire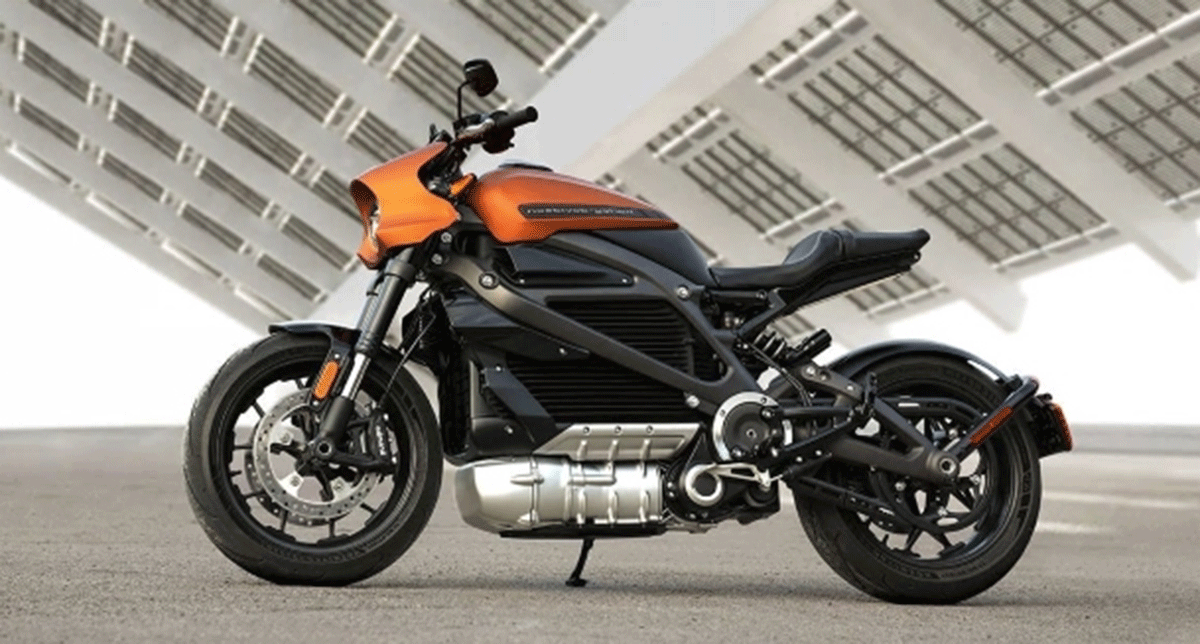 Harley-Davidson is one of those brands that seem extremely traditional—there's arguably no brand as old-fashioned as the purveyor of your quintessential midlife-crisis bikes. So, it was quite a shock (pun intended) when it unveiled the LiveWire.
The Livewire is one of the first fully-electric motorcycles from a mainstream manufacturer. It's capable of 0-60mph (97kph) in 3sec, and 225km on a single charge. To put 225km in perspective, Manila to Tagaytay is only around 65km, so this bike may just be the perfect blend of daily and weekend warrior.
5) Harley-Davidson Pan America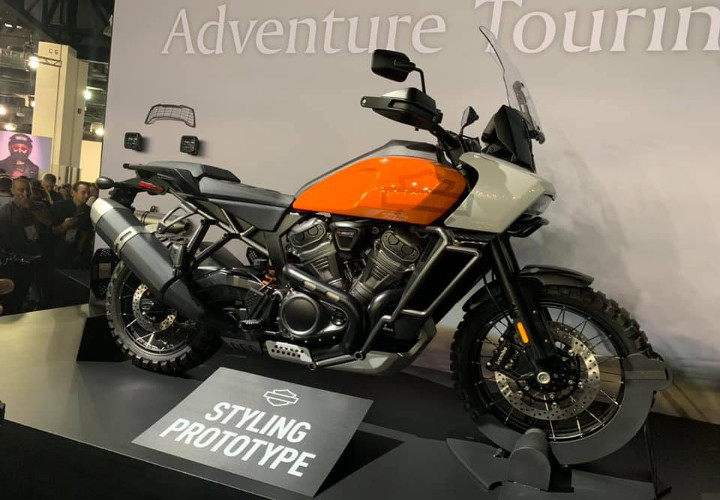 The reason there are two Harleys on this list is that the manufacturer has announced some pretty amazing motorcycles for 2020. As we've said, Harley is one of the most old-fashioned brands out there, so it made our jaws drop when the company revealed its take on the adventure tourer.
Taking the fight to the GS, the Pan America is designed as a heavyweight all-terrain bruiser. Powered by an all-new 1,250cc liquid-cooled V-twin, this bike is Harley's attempt to remain relevant in today's market, and to take a piece of the lucrative adventure-touring segment.
6) Honda CBR1000RR-R Fireblade SP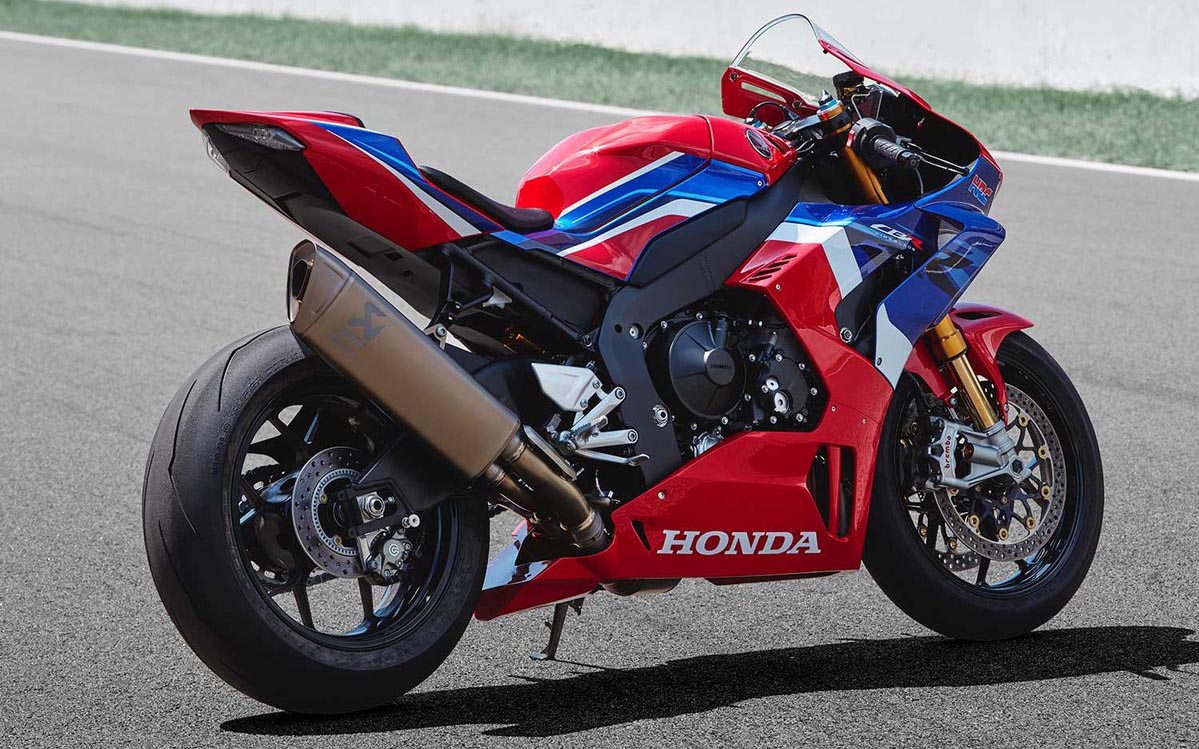 Since launching in the Philippines, Honda Big Bikes has been off to a relatively good start. While its sales volume is a bit blunted by a relatively high pricing model, you cannot deny that its bikes have generated a loyal following in the local scene. This is because Hondas are famous for their great build quality as well as their second-to-none performance and reliability. Something has been missing from the brand's lineup, however, and that would be the supersport motorcycle.
Enter the upcoming CBR1000RR-R Fireblade SP. The Fireblade on its own is already a legendary nameplate, but combine it with a plethora of R's and you know Honda means business. This RR-R SP variant is the most powerful Fireblade yet, and if Honda Big Bikes decides to bring the 'Blade into the Philippines, it would be the first time for the nameplate to grace our shores.
7) Husqvarna Svartpilen/Vitpilen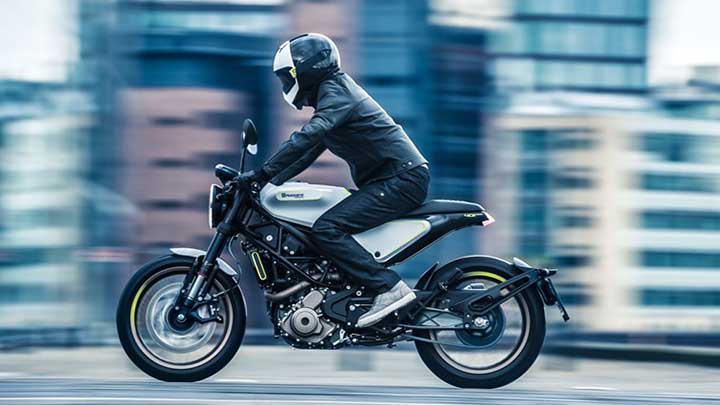 Niche Swedish manufacturer Husqvarna has had a checkered history in our country. Owners of these awesome bikes were orphaned when its previous irresponsible distributor suddenly closed up shop. Thankfully, this means the brand, which is owned by KTM, is now allowed a fresh start to make amends. Part of this is the production of its bikes through the Ayala group's manufacturing facilities in Laguna.
Ayala has mentioned that the first models to be introduced and produced locally would be the Svartpilen and the Vitpilen. These super nakeds share a lot of components with the venerable KTM Dukes, but Husqvarna adds that awesome bit of Swedish design sensibility that makes them worth checking out.
8) Kawasaki Ninja 1000SX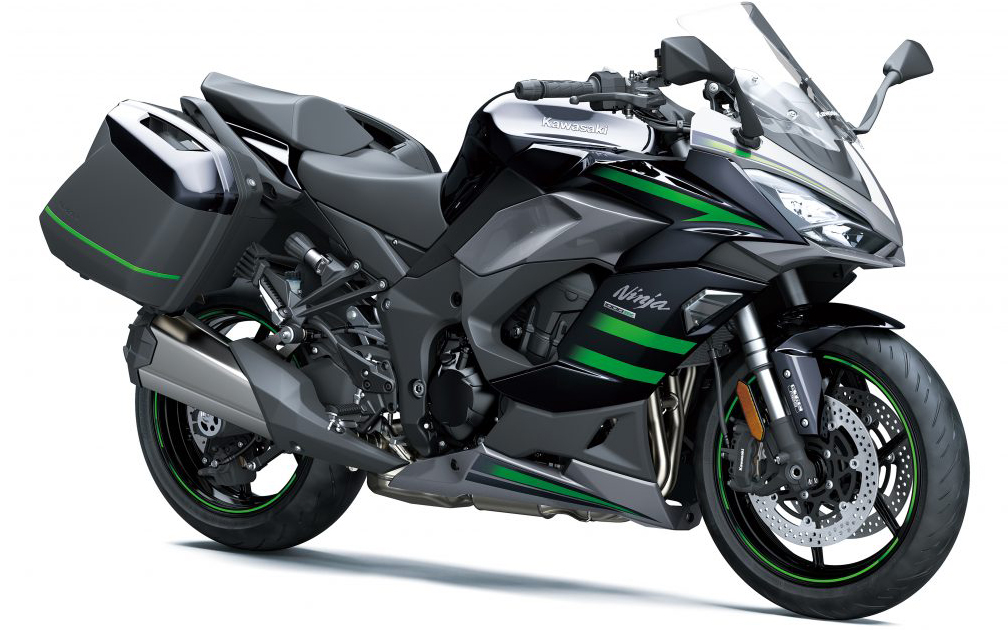 While Honda Big Bikes grabbed the headlines, Kawasaki was one of the first Japanese companies to offer reasonably priced big bikes in the Philippines. Its lineup is nothing to be scoffed at, with models from the most affordable of the range all the way up to the supercharged H2.
The company's version of the liter-bike is the Ninja 1000SX. This may be seen as your typical Japanese liter-bike, until you see the 'SX' designation—the model code that separates the brand's sport bikes from its touring models. This means the Ninja 1000SX is a supersport that boasts a more upright and comfortable riding position, offers better luggage options, and provides one of the more exciting combinations of power and everyday usability in its segment.
9) KTM 390 Adventure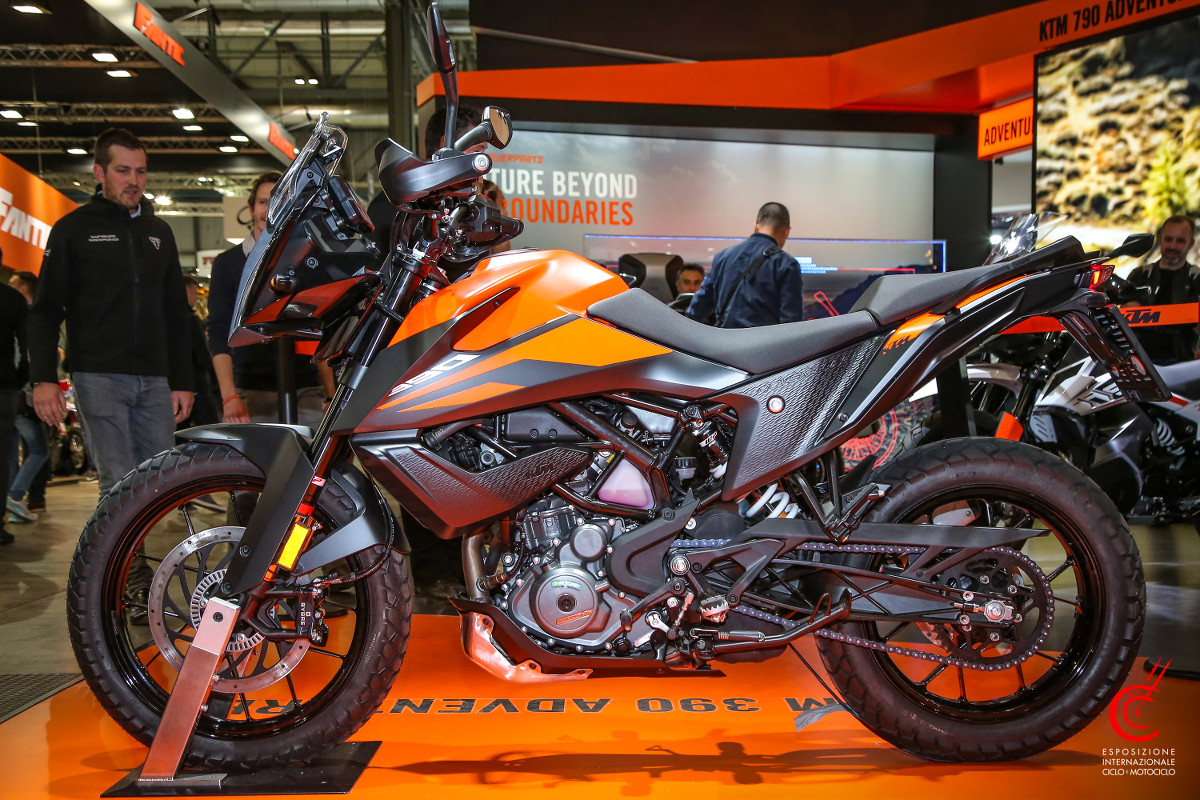 KTM is one of the most active premium bike brands in the country. Not only does it offer a full lineup consisting of anything from 125cc bikes all the way up to 1290's, it's also extremely aggressive in expanding its dealer network and production facility. In 2019, the company introduced its baby adventure model in the form of their 790 Adventure. Based on the same platform as the 790 Duke, it proved to be one of the best-reviewed bikes in KTM's history.
Coming soon from the Austrian brand, however, is an even smaller adventure bike—the 390 Adventure. Based on the 390 Duke, it's desgined to be easier to handle off-road, with a price that does not break the bank. While the 390cc engine would not be highway-legal, there's no doubt that the 390 Adventure would be a great alternative to the current sole entry in the premium small adventure-tourer market—the underrated BMW G310 GS.
10) Yamaha Tenere 700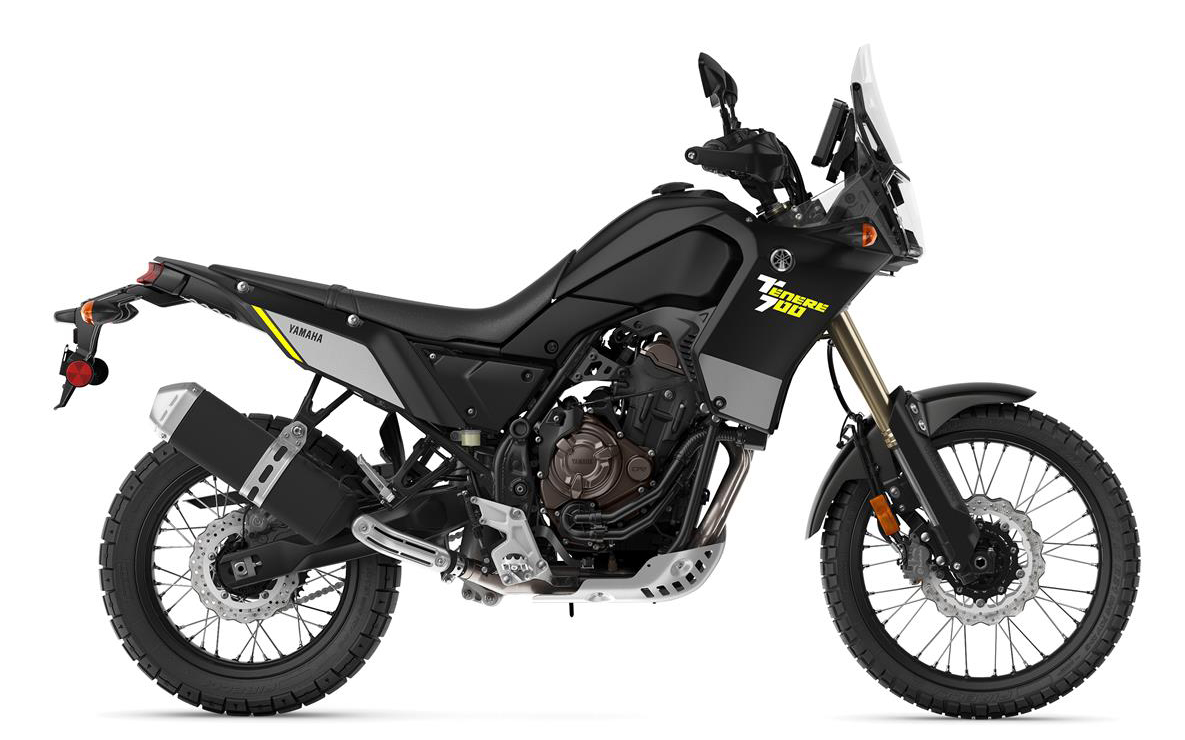 Yamaha Teneres are a rare sight on our roads. Owing to the relatively high price of these large-displacement adventure bikes, they have a small but dedicated following. Thankfully, then, the Japanese brand is set to offer the Tenere in 700cc guise soon.
Coming in at almost half the displacement of the bigger Super Tenere 1200, the Tenere 700 should allow for a more accessible bike overall, with better off-road performance. Based on Yamaha's existing and wildly popular engine from the  MT-07, this twin-cylinder middleweight should make the Tenere name slightly more common in a sea of Kawasaki Versys and Suzuki V-Strom adventure tourers.
So, these are the bikes we're most looking forward to in 2020. Can't wait any longer to buy a new ride? We've got you covered, too—here are the 10 hottest motorcycle introductions this year, as well as 2019's most popular motorcycle reviews on Moto Sapiens.