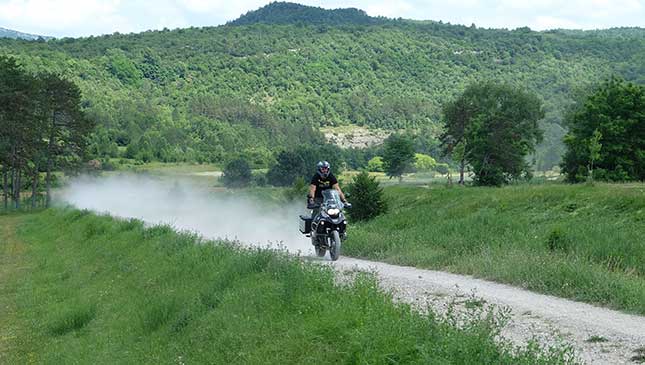 Nope, Moto Sapiens has not transformed into a lifestyle influencer.
What happened is I got an invitation to ride abroad, and I agreed without knowing any details because #borntoride. Before I knew it I found myself riding motorbikes in Istria, a scenic, culture-rich and historical region in Croatia. I was invited by the local tourism board under Marko Markovic and Clutch Moto Tours led by Marko Jurman. There were three other members of the group, who just, er, happen to be famous in social media: Scott Eddy from the US, Anfisa Checkhova from Russia, and Milan Vucicevic from Serbia. They joined me in the week-long Share Istria campaign.
ADVERTISEMENT - CONTINUE READING BELOW ↓
If the last name rings a bell, it's because Vucicevic is a 6'10" power forward who played with the Smart Gilas team years ago.
Istria is in Croatia, not in Italy, Austria, or Yugoslavia. A quiet and unassuming region, not much is known about this place so the Istrian Tourism Board decided to make some noise five years ago. The Istrians sensed that frequent travelers—especially big bikers—in the Philippines were itching to visit Europe now that the former's economy is growing at a rapid pace.
Do you feel the itch?
Before you decide which side of Europe you'll include in your bucket list, let us share 10 interesting points from our six days crisscrossing the mountains and cruising along the serene coastal areas of this quiet, unassuming region.
Let's ride!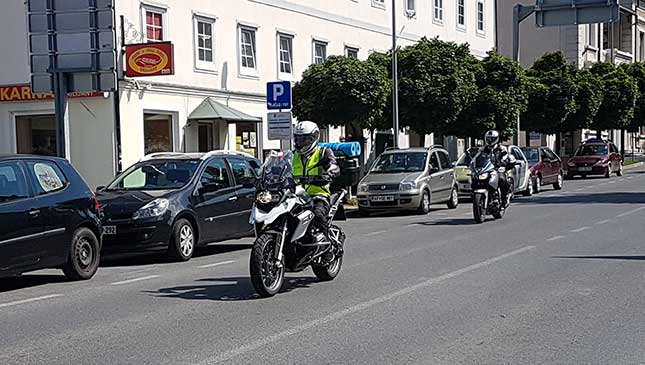 ADVERTISEMENT - CONTINUE READING BELOW ↓
Recommended Videos
1. No such thing as traffic.
Pinoy riders will likely be surprised by the small number of vehicles traversing the flawless roads of Istria. From tollways to secondary city streets, there's almost zero chance a tourist will be stuck in traffic. Imagine a vast region measuring 2,800 square kilometers having a population of only 200,000. There's always room for everyone. Also, there are more runabouts than traffic lights in major intersections—and the people know how to use them.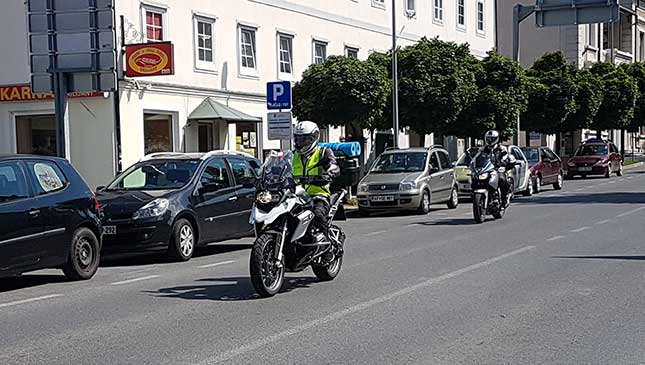 ADVERTISEMENT - CONTINUE READING BELOW ↓
2. Group rides are a taboo.
Unlike in the Philippines where group rides moving in big numbers is now a regular sight, such a practice in Istria is a no-no. Locals and foreign riders prefer to ride in twos, threes, or just a little more. By doing so, they avoid being stressed out as a result of following the long line of motorbikes. Moving in small groups gives them the freedom to stop for toilet break or to take snacks as they wish, and not just follow other riders' whims.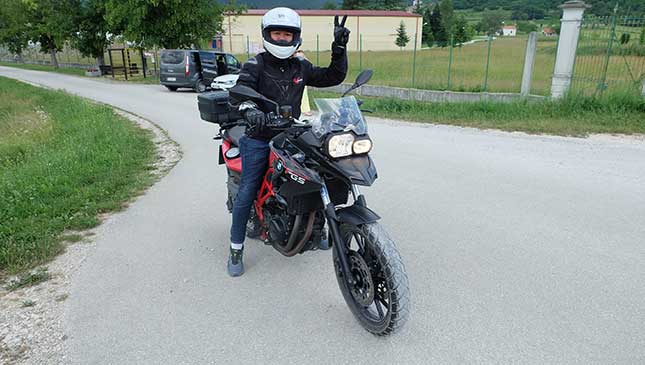 ADVERTISEMENT - CONTINUE READING BELOW ↓
3. Rent-a-bikes are available.
Moto tourism here is growing rapidly as evidenced by the endless sightings of motorbikes that roam around the place. BMWs, Ducatis, KTMs, Triumphs and even Japanese bikes are everywhere. When we traversed the twisties of Paxin, Rijeka and Buzet, we encountered countless bikers waving the traditional 'peace' sign as we crossed paths. Moto Clutch Tours alone has its hands full in guiding foreign riders on-board bikes-for-rent to picturesque areas.
Tour guides here are very professional in handling their clients of different nationalities. Riders do not have to worry about plotting their destination and thinking of their next meal.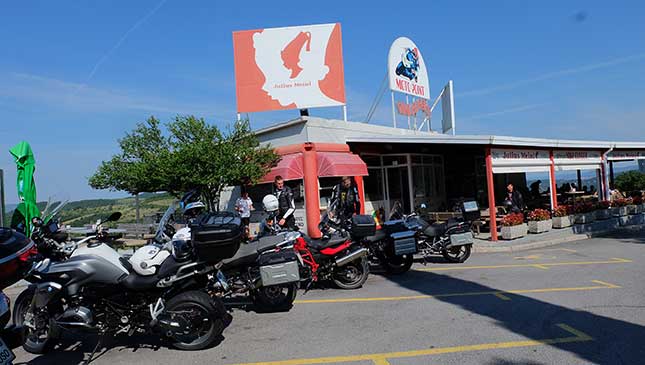 ADVERTISEMENT - CONTINUE READING BELOW ↓
4. Police seem to be more tolerant of bikers.
Road safety is important in Istria. Road signs are strictly observed, particularly with overspeeding. But just between us, we noticed that police are more tolerant with bikers with speed limits compared to those in vehicles.
Although the crime rate is almost zero in Istria, patrol cars are seen in critical areas on guard against speed maniacs—although mostly those on four-wheels only. We suspect that many Istrian police are riders, too, which explains their symphathy to their fellow bikers.
In case you push your luck too much, be ready with to pay 150 to 300 euros as penalty for breaking the speed limit. Ouch!
My advice is to just chill when riding, and enjoy viewing Istria's old architecture—century-old churches, brick houses and vast vineyards.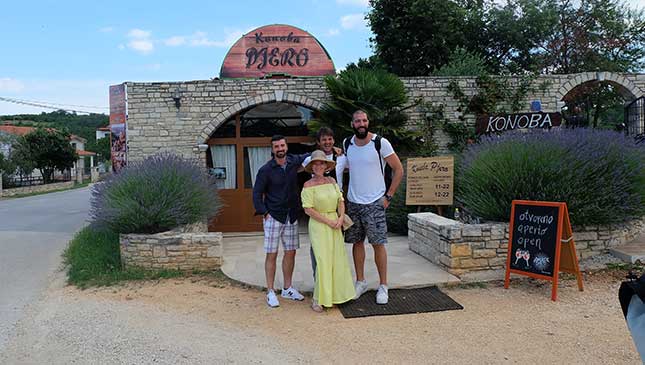 ADVERTISEMENT - CONTINUE READING BELOW ↓
5. People speak the same language.
Pinoys are always relunctant to set foot in places where people hardly talk in English. Even in this era of Google translators, we would rather visit an English-speaking country rather than some place with a language barrier.
This is where Istria has an edge over other European countries. Almost every area we visit, Istrians spoke to foreigners in English. Moreover, Istrians are exceptionally hospitable as they freely and willingly interact with non-natives. Many of the locals can converse in other European languages.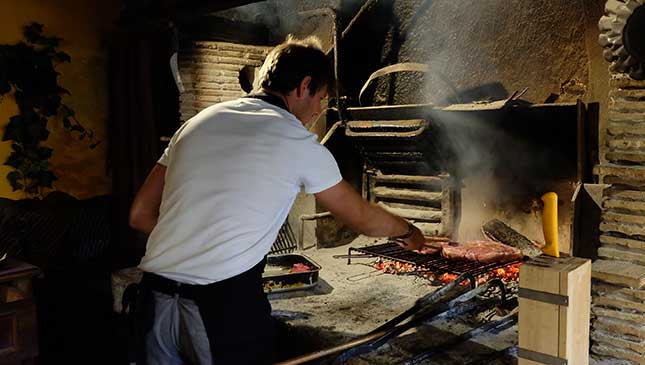 ADVERTISEMENT - CONTINUE READING BELOW ↓
6. Fast food chains are hard to find.
It seems that 'lutong-bahay' (homemade food) did not originate from the Philippines. In Istria, small yet homey restaurants are almost in every corner.
From espressos to charcoal-grilled steaks, almost everything listed in the menu is homemade. Visitors won't mind waiting a bit long for the food to be served because the owners have a lot to share about their family culture and their town's colorful beginnings. They put a lot of devotion in preparing the food they serve.
By the way, the guy in the photo above is not Tom Cruise. He happens to be a look-alike of the Hollywood actor, doing the things he loves most.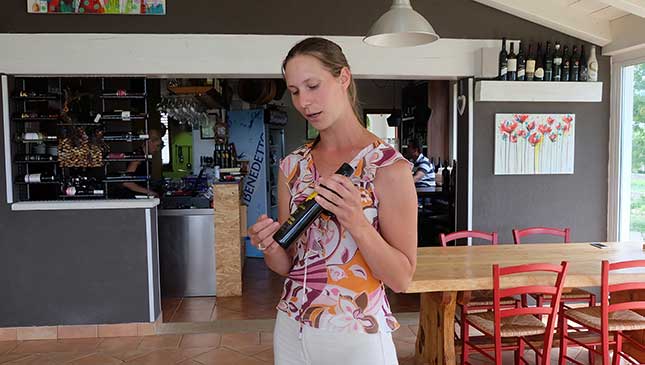 ADVERTISEMENT - CONTINUE READING BELOW ↓
7. Witness an ongoing 'oil war.'
If there's such thing as a campaign war among motorcycle engine oils in the Philippines, in Istria it's about the battle of olive oils. Bottle by bottle, olive oils of different brands are tirelessly presented by the restaurant owner to the delight of the guests. Each brand is produced in-house and the recipe is handed down to the next generations.
Istrians also love to entertain their guests with endless wine tasting. And they're intrigued by how much alchohol Pinoys can take.
ADVERTISEMENT - CONTINUE READING BELOW ↓
8. Respect begets respect.
The roads of Istrian may be wide and endless for motorists, and yet locals accord respect and courtesy to bikers in almost any situation.
When they see a rider in the rear view mirror, without hesitation the car driver signals to the right to give way for the two-wheeler to safely overtake on the left side. Never did we encounter kamote-style riding of passing on the right side of the vehicle. Riders, usually mounted on tall, burly adventure bikes, looked very dignified wearing their riding leathers and high-cut boots.
It's an endless fashion show of bikers, their backrides, and motorbikes.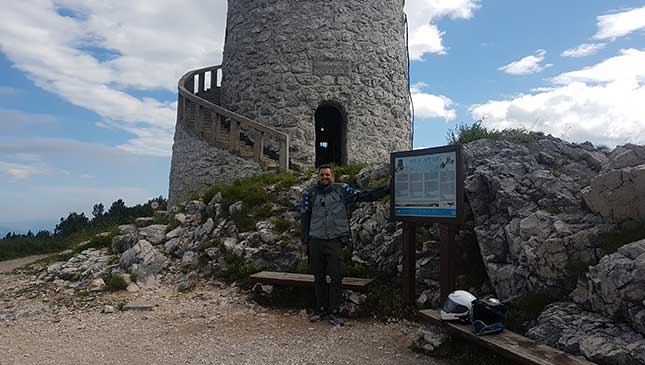 ADVERTISEMENT - CONTINUE READING BELOW ↓
9. Summer's not that hot.
It was raining when we touched down in Venice, Italy, before we proceeded to Istria in the middle of May.
We prayed for the sun to come out, and our prayers were answered. Not only did the sun come out the next day, it stayed out all week long. But even if the temperature reached a high of 29 degrees, the wind coming from the Adriatic Sea that penetrated our riding jacket was cold.
It was summer season during our ride, but the heaters on the handlebars were always turned on as we rode through Istria's breathtaking mountains.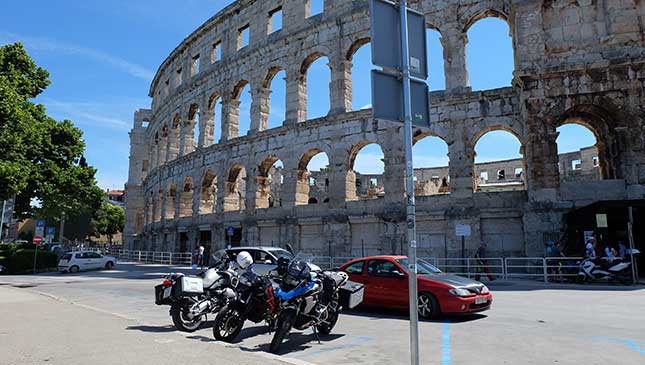 ADVERTISEMENT - CONTINUE READING BELOW ↓
10. Strategic location makes sense.
No wonder Istria had been subjected to a tug of war by the countries surrounding it. Its strategic location makes its residents accessible to other parts of Europe. Only some 200 to 300km from Istria are the scenic alps of its neighboring countries. Ride further and the next thing you'll see is that you're already in Germany or France.
Not only that, Istria offers one of the best and cleanest coastlines in the world, along with several well-preserved mountains. The Istrians' simple yet prosperous life makes them a standout among the Europeans. This you have to see to believe.
Are you ready to experience Istria? Just don't forget to bring your passport!