Since 1999, the Sepang International Circuit (SIC) has featured prominently in the motorsports scene.
Hosting the MotoGP fraternity since its inauguration, the SIC has predominantly been a Valentino Rossi bailiwick because his throng of followers here witnessed his exceptional rise to the motorcycle racing world. You'd be engulfed by a sea of yellow as soon as you reach the parking lot of the SIC, with the circuit itself having a capacity of about 120,000 viewers. And it's 'The Doctor' whom the majority of the fans came to see.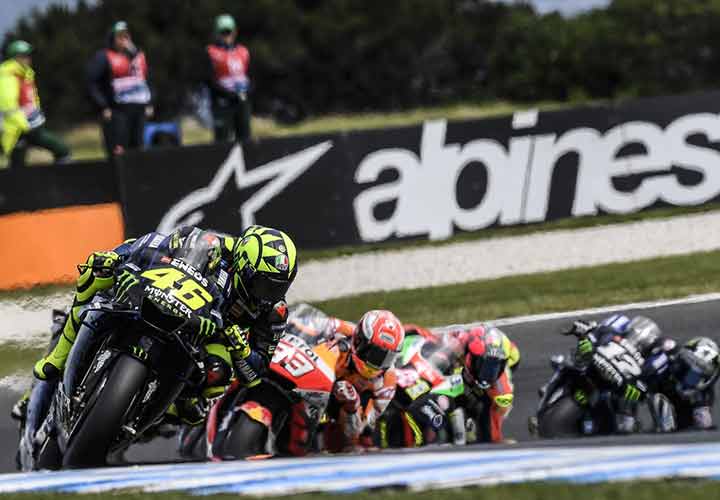 This fandom reached fever pitch in 2005 when the Italian wrapped up the championship in Sepang with still four races left in the calendar. Since then, you would stick out like a sore thumb if you attended the Malaysian MotoGP clad in non-Rossi fan wear. Every MotoGP race day, without fail, SIC turns yellow.
Then, in 2013, a new kid came on board to rock the MotoGP world. Marc 'The Phenom' Marquez rose through the ranks by winning the Moto3 and Moto2 titles in 2010 and 2012, respectively, in relentless form. From his very first season in MotoGP, the youngster from Cervera, Spain, has simply been phenomenal.
ADVERTISEMENT - CONTINUE READING BELOW ↓
Riding like fear is just an afterthought, Marquez would lean his bike at the corners deeper than others would even dare, using his elbows more than his knees to feel his way around the curbs, and only pushing up when he knows he has reached maximum attack angle or his race bike about to slide and crash.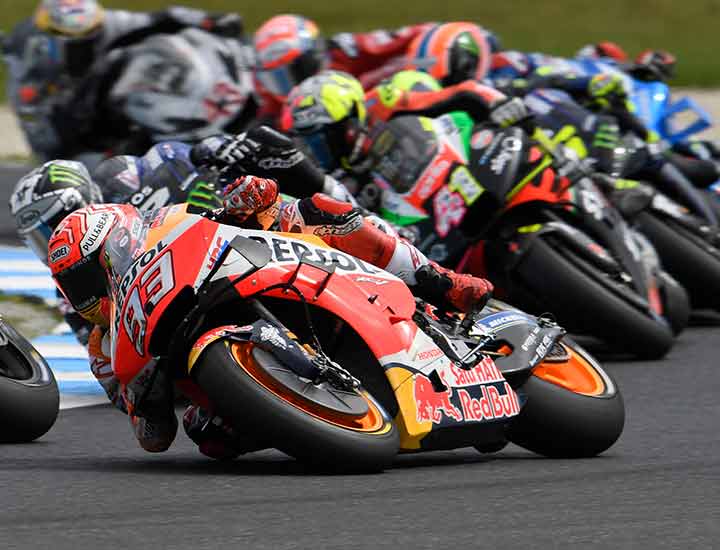 This is his 'no fear' riding style, and it has served him quite well.
Since then, this Spaniard has been unstoppable. Marquez took his first MotoGP crown in his very first year in the premier class, and again won top honors in 2014 and from 2016 to 2019. He now has eight titles, one behind the 40-year-old Rossi. And from the looks of things, he is on course to equal Vale's total next year.
The Phenom was instrumental in giving Honda its fourth consecutive MotoGP constructors' title and the 25th in the company's long history in motorcycle racing.
ADVERTISEMENT - CONTINUE READING BELOW ↓
Recommended Videos
The 2019 Shell Malaysia Motorcycle Grand Prix will take place on November 3, and, as far back as over a month ago, the Marc Marquez tribune has sold out; ticketing sales agents are now being told that only the VR46 tribune still has seats available. Malaysians and our other ASEAN neighbors are now flocking to Sepang wearing Marquez red, proving that support for the #93 rider has been on the upswing not only in Malaysia but also in all parts of the world.
The Repsol Honda rider is bound to dethrone Rossi as the top fan favorite. While support for Vale still remains strong, Marquez fans are now equal in number to—if not already outnumbering—the Rossi fans.
For its part, Repsol Honda has thrown its unwavering support behind The Phenom; #93 will continue to wear Repsol Honda colors, winning additional races and world titles on board a Honda.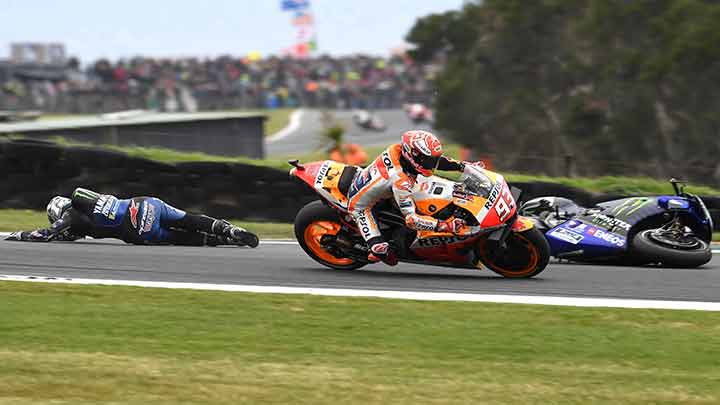 ADVERTISEMENT - CONTINUE READING BELOW ↓
After emerging victorious following an epic track battle with Maverick Viñales, Rossi's teammate in Monster Yamaha MotoGP Team, in Phillip Island, Australia, Marquez now has 55 MotoGP race wins under his sleeves, tying the record of Australian Mick Doohan. Both Doohan and Marquez are third on the all-time list, just behind Giacomo Agostini and Valentino Rossi.
If you are keen to watch Marquez live and in action in Sepang, there are few remaining seats left. Just remember to wear red!