How many tears would you shed if you lost an amazing son?
Mitchell Torres, father of fallen underbone-racing sensation Amber Garcia Torres, thought he had already given it all. Not only did he witness his son grow up for 16 years and race for 12 years, he was also beside Amber as the latter fought for his life five days after that fateful racing incident at the Asia Road Racing Championship (ARRC) in Buriram, Thailand, a few weeks back.
Mitchell took care of Amber not only as a loving father, but also as a coach, a mentor, a confidant, and a kabarkada. While delivering a eulogy in the eve of his son's interment, he ended up sobbing once more.
"Pinagsamahan namin almost 12 years sa karera; lahat ng sakit, nararamdaman ko. Pero nandun siya, bumabangon, sinasabi niya na kaya pa. Hindi tayo susuko," Mitchell said.
ADVERTISEMENT - CONTINUE READING BELOW ↓
He saw his son as a very humble person, a friend to all. According to the bereaved family, Amber was diligent in his studies despite his busy racing schedule. Proud of Amber's achievements, his classmates also helped him with his schoolwork.
"Hindi niya ginagawang excuse ang racing para maka-skip ng klase," Mitchell added. And despite Amber's exemplary skills in racing, the 16-year-old never dared ride a motorbike on public roads because he had no license.
The young man regularly went to Sunday mass without the prodding of his parents. He never forgot to pray before the start of each race.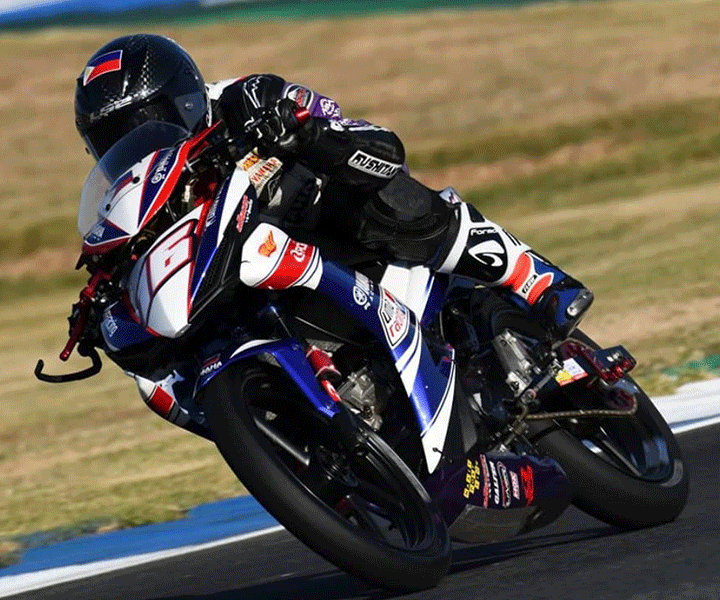 Amber was not just after racing trophies and medals—he had other big dreams. Knowing that racing cannot promise a bright future in this country, Mitchell had asked if Amber wanted to become a policeman after hanging up his racing leathers. "Ang gusto niya, maging piloto," Mitchell recalled. "Sabi ko hindi ko kaya yun, masyadong mahal. Pero gagawan natin yan ng paraan."
ADVERTISEMENT - CONTINUE READING BELOW ↓
Recommended Videos
Amber was three when he began showing an insatiable need for speed. He got into motorcycle racing, winning trophies and medals as he progressed through different racing categories, and eventually leveled up to the ARRC as a wild-card entry.
At first, Mitchell was hesitant to let Amber compete in the ARRC for personal reasons. But his son had this to say when he was offered a race slot by Yamaha Motor Philippines (YMPH): "Dito sa Pilipinas, every year may karera—sa international race, hindi ko alam kung magkakaroon pa ako ng break next year. Kaya susubukan ko na. Mas lalawak, mas gaganda ang opportunity sa international racing."
The father-and-son tandem didn't have to worry about logistics support when Amber joined the big league, especially after YMPH and Motoworld came into the picture.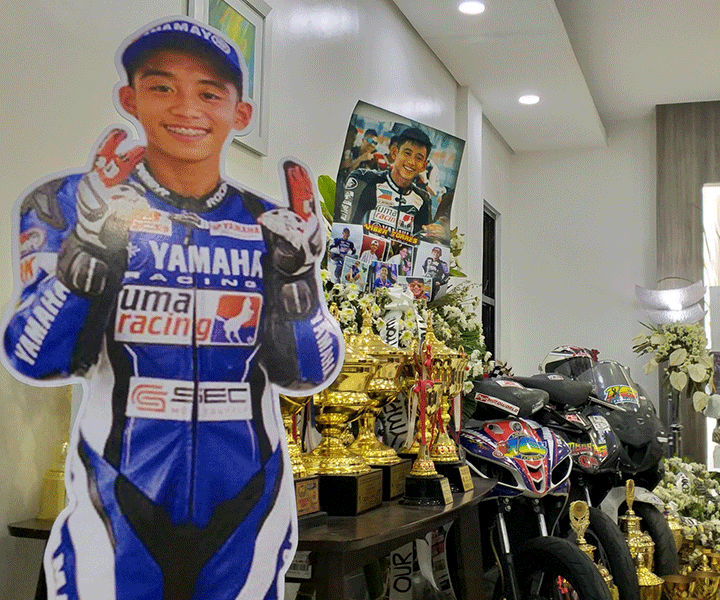 Moto Sapiens was present at the eulogy for Amber. For the record, there was no sign of a blame game for the unfortunate incident.
ADVERTISEMENT - CONTINUE READING BELOW ↓
Mitchell admitted before Amber's supporters that he can count the number of times he had said 'I love you' to his son. "Amber, alam ko nakikinig ka pa. I love you," he said.
Everyone in the chapel—family friends, relatives, classmates, and fans—was there to say goodbye to this amazing young man, who was a champ both on and off the track. He was just too good to be true.
Rest in peace, Amber Torres!