"It's not worth it." This is the advice of Claire Lastimosa to her fellow Angkas rider-partners as many of them are thinking of going into guerilla-type operations just to earn a living while the government's Luzon-wide enhanced community quarantine is in effect.
There are 60-plus Angkas female rider-partners. And just like Lastimosa, 38, many of them are extremely anxious about the uncertainties that the COVID-19 crisis has brought to their ranks, specifically after the government banned the operations of motorcycle taxis to contain the spread of the deadly coronavirus.
"Kinakalma ko sila. Ang sabi ko sa kanila, wala kayong magagawa ngayon. Ipapahamak niyo lang ang pamilya niyo kung magpupumilit kayong bumiyahe," says Lastimosa.
As the acknowledged leader of the Angkas female rider-partners' circle known as 'Pabebe Warriors,' Lastimosa is being approached by her colleagues for advice. Almost half of these daily wage earners are single moms trying to make a living.
ADVERTISEMENT - CONTINUE READING BELOW ↓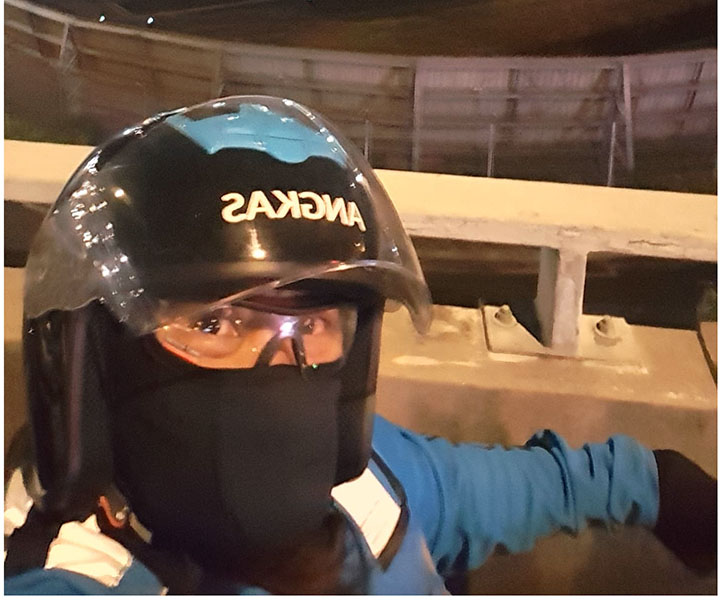 Lastimosa has a nine-year-old daughter now staying with her brother in Toledo, Cebu. Aside from sending money to support her child, she also has to pay the rent for her place in Sampaloc, Manila, and also pay bills for electricity, water, and Internet apart from allotting budget for her meals.
ADVERTISEMENT - CONTINUE READING BELOW ↓
Recommended Videos
With her modest earnings from Angkas, she has been able to put up a small sari-sari store, but it's still not enough to support her, two nephews, and a cousin staying with her in a small pad.
Before the crisis hit Metro Manila, Lastimosa regularly took the night shift as an Angkas rider, using a Yamaha SZ 150. She easily earned more than P1,000 as a full-time rider while spending at least eight hours on the road. To augment her earnings, she sidelined as a delivery service provider of motorcycle parts during daytime. But now that there's a lockdown, her earnings are almost down to zero.
The management of Angkas is trying to make life a bit easier for them by sending a sack of rice to each of the full-time rider-partners, although the lockdown has caused delays in the delivery. Lastimosa has also convinced the full-time lady riders to share half a sack of their rice allowance to the part-timers.
ADVERTISEMENT - CONTINUE READING BELOW ↓
"Kailangang magtulong-tulong lang kami para maka-survive. Salamat din po sa Angkas," she says.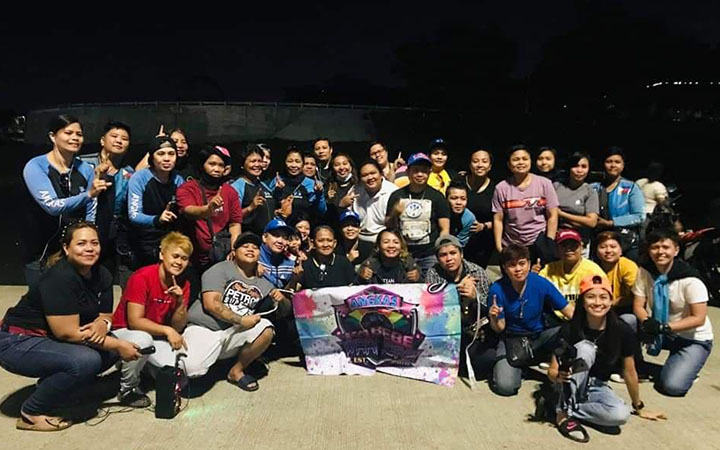 She knows how to save for a rainy day. Hours before President Rodrigo Duterte's announcement of the strict implementation of the enhanced community quarantine, Lastimosa was able to stock up on some basic items like canned goods, instant noodles, medicine, and bottled water.
ADVERTISEMENT - CONTINUE READING BELOW ↓
But many of her colleagues failed to do the same, which is why they're now considering guerilla-type operations. Lastimosa is relentless in warning them against doing so. If they're apprehended, they will have to pay a P5,000 penalty and their motorcycles will be confiscated for three months. More than that, however, they risk getting infected with the coronavirus.
In the meantime, Lastimosa's message to her fellow riders is clear: Let's follow the government's policies, stay out of trouble, and pray that this crisis will soon be over.