Labor Day is usually a time for people to kick back, relax, and take some time off without thinking about, well, labor. Such a holiday also means fewer drivers out on the road—which is exactly what riders want.
To capitalize on this opportunity and enjoy the decongested roadways, Ducati riders organized a Labor Day ride in cooperation with Splendido Country Club. Luckily enough, Ducati Philippines shot us an invite so we could experience what it's like to go on a group ride with one of the most iconic brands in the motorcycle industry.
I spent the night of April 30th the same way I spend most nights before a long ride: with a restless heart and overflowing excitement for what's to come.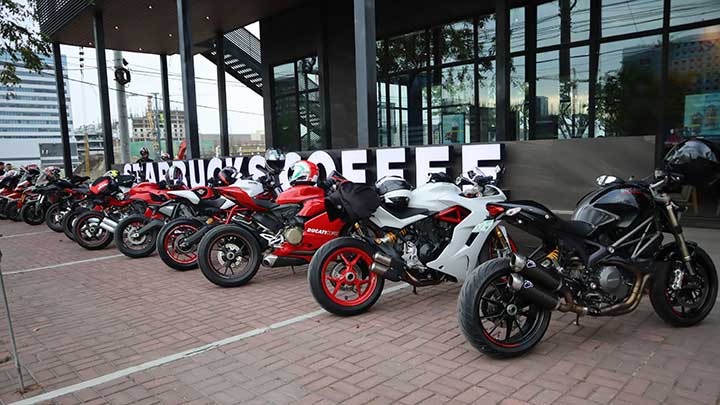 Continue reading below ↓
Recommended Videos
The meeting place on May 1st was a café on Macapagal Avenue, where the Ducatisti began convening at 6am. I showed up a bit early and was surprised to see just a few motorcycles parked in front. Soon enough, however, the space surrounding the café was filled with a lineup of sexy red machines. The Ducatisti were very approachable and accommodating, as I encountered several tito figures as well as fresh-faced riders new to the brand.
Being relatively new to the brand and large group rides myself, I ended up talking to a couple of young riders who have recently acquired their steeds. When I asked why they chose to get a Ducati as their first big bike, I wasn't surprised to hear their response: "Gwapo eh." Of course, they knew the usual issues that people have come to associate with Ducatis—like high fuel consumption and engine heat—but they felt it was all worth it because at the end of the day, "Iba kasi dating."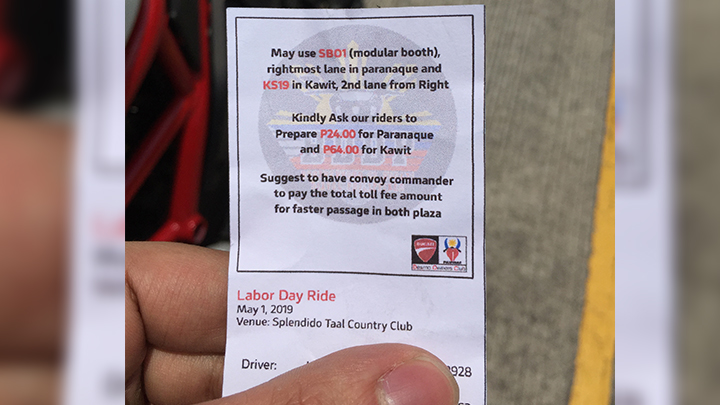 After some coffee and socialization, the riders' briefing began. Info cards were passed around to let us know the exact toll fees, which tollbooth to use, and the contact numbers to call in case of emergencies. It was my first time encountering this level of organization and planning, and I hope other large group rides work this way as well.
As we prepared to take off, the symphony of Ducati engines firing up filled the air, and it sounded like the engines began to beat like hearts in unison.
We took off around 6:30am. I found myself keeping up with the slower-paced group, which was still going pretty quick. The look on the faces of the tollbooth personnel was that of confusion and awe as a swarm of loud, exotic Italian motorcycles lined up early in the morning at a single tollbooth.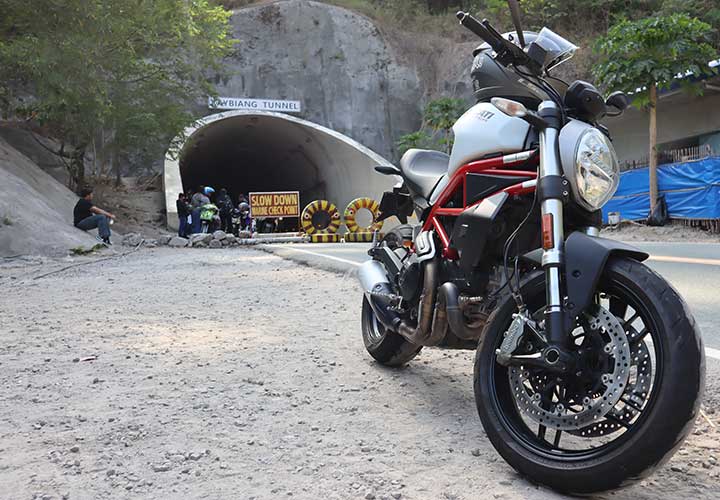 We cruised down the tollway, following the instructions provided by the info cards. I was a bit too engrossed by the sights and sounds, and I was quickly overtaken by several members of the Ducati riding party at speeds my mom probably wouldn't approve of.
We exited the tollway and made our way through the thoroughfares leading to the Batangas/Tagaytay area. Admittedly, I'm not all too comfortable 'making singit' in between cars and tricycles on a big bike, but I had to do my best to keep up with the experienced riders. When I struggled to find a safe opening to overtake the vehicle in front of me, one of the other riders would signal me to follow him to find the best path through—a kind gesture I really came to appreciate especially when the road got a bit too crowded with tricycles and buses.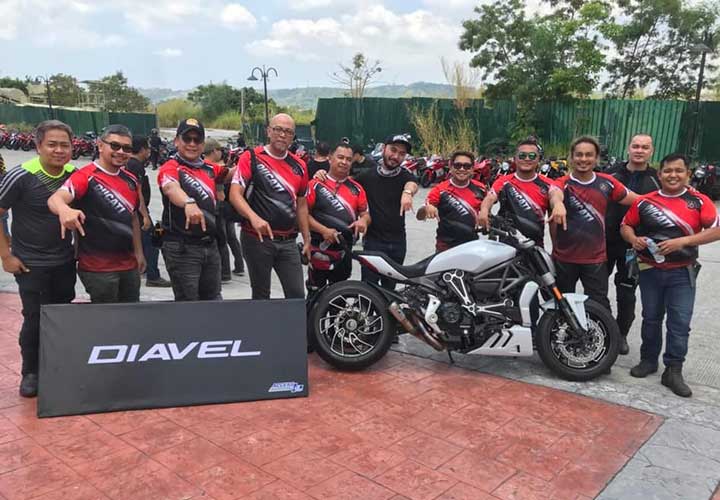 A twisty mountain road similar to the infamous Marilaque Highway, the Nasugbu-Ternate Highway is where we eventually ended up. The Ducati Monster 797 I was riding truly felt at home around corners. Of course, several of us took the obligatory pictures in front of and after the iconic Kaybiang Tunnel, much to the delight and amusement of those around us.
Our group then continued toward our destination: Splendido Taal Country Club in Tagaytay. It's an ideal destination for a ride from Metro Manila to Tagaytay and back, as it's easily accessible via the Nasugbu–Ternate Highway for a spirited ride, and not too out of the way from the route back to Metro Manila via SLEX for a relatively chill ride home.
At Splendido, the Ducatisti were greeted with a spread of several breakfast/brunch fare. Ducati banners and signs were set up to signify the area as the endpoint of our Labor Day adventure.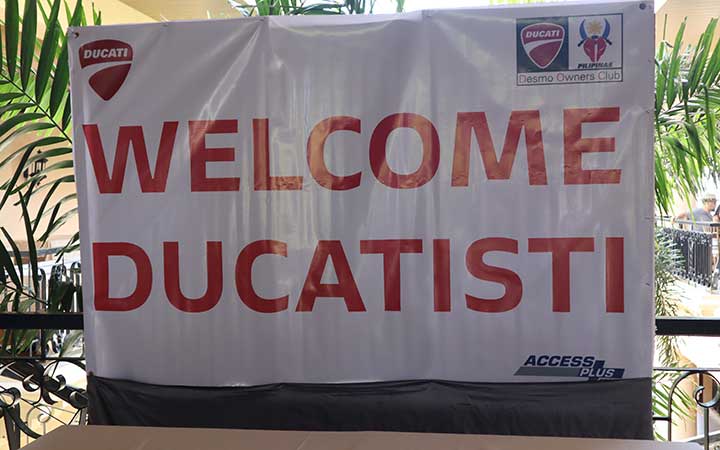 On the ride home on SLEX, I found myself thinking about how thankful I am for this experience. This sensation of freedom and relief is one that I only get after especially fulfilling and life-changing rides, so kudos to Ducati Philippines for organizing this event.
On a cheesier note, I wouldn't have spent Labor Day any other way, as I had a blast hanging out with fellow motorcyclists that couldn't care less about practicality and just want to have fun with the wind against their visors, their engines roaring, and like-minded friends in their sideview mirrors.