Yes, pictured above is actress Ella Cruz, who's enjoying a track ride at Clark International Raceway on a race bike. And no, you've not misread the title of this story—she has only recently begun learning to ride.
After going wheel to wheel against other celebrities in the Toyota Vios Cup, Cruz is now very much engrossed in preparing herself to race on two wheels. "Ang target ko po, kumarera sa loob ng isang taon," the 23-year-old actress said in an interview during the Yamaha Grand Prix finals, where she was a special guest.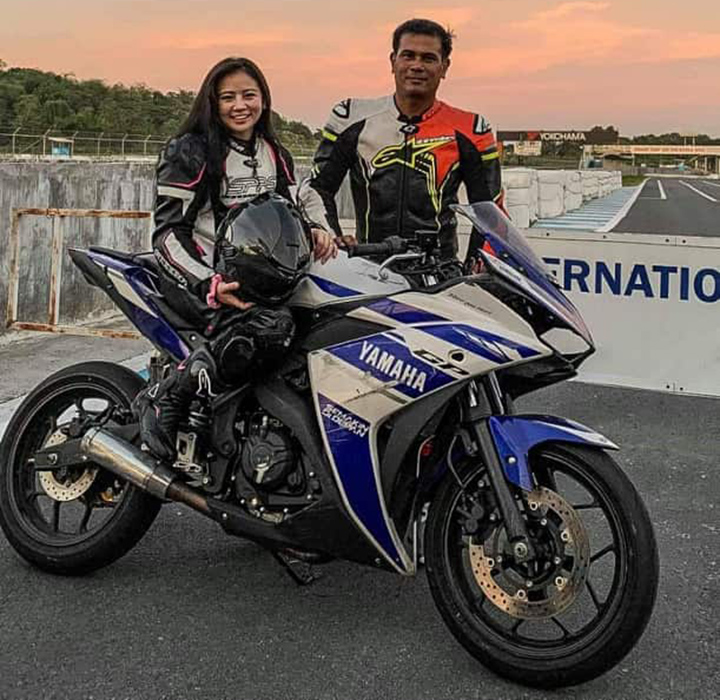 ADVERTISEMENT - CONTINUE READING BELOW ↓
Since last year, Cruz has been quietly but diligently taking lessons from Joey 'Storm' Rivero of Zero2Podium Riding School. In between taping sessions for Ang Probinsiyano, she heads out to Clark, dons racing leathers, and gets to work nailing the basics on a 321cc Yamaha YZF-R3 sport bike.
Apparently, she got into riding because her need for speed did not subside after competing in the Vios Cup. So, she asked her dad—a diehard rider—if she could learn to race bikes. How could he refuse? In fact, everyone in their family supports her newfound love of two wheels.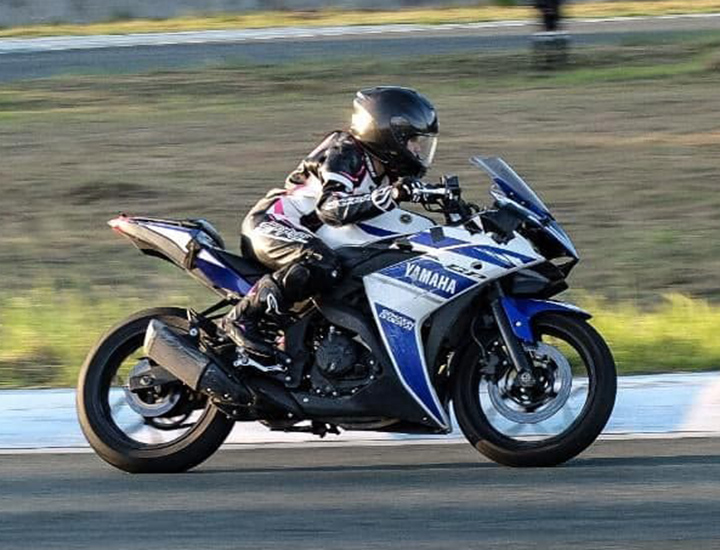 ADVERTISEMENT - CONTINUE READING BELOW ↓
Recommended Videos
Cruz and her dad searched for a reputable riding school because the actress had zero riding experience, to begin with. They ended up with Rivero. "Ayaw ko pong matuto mag-ride lang. Gusto ko talaga kumarera," she stressed.
Before you can run, however, you must first learn to walk. As a total newbie, Cruz had to learn the basics of riding—from proper mounting and correct body position, to throttle control and shifting gears. And the way things are going, she's rushing to get to the racing part.
That said, learning to ride isn't a walk in the park for this student. One of her biggest challenges is safely mounting a tall bike: A seat height of 30.7 inches can pose a problem for a five-footer like Cruz. "Mounting (the bike) lang po ang pinakamahirap," she said. "Pero okay na ako kung umaandar na.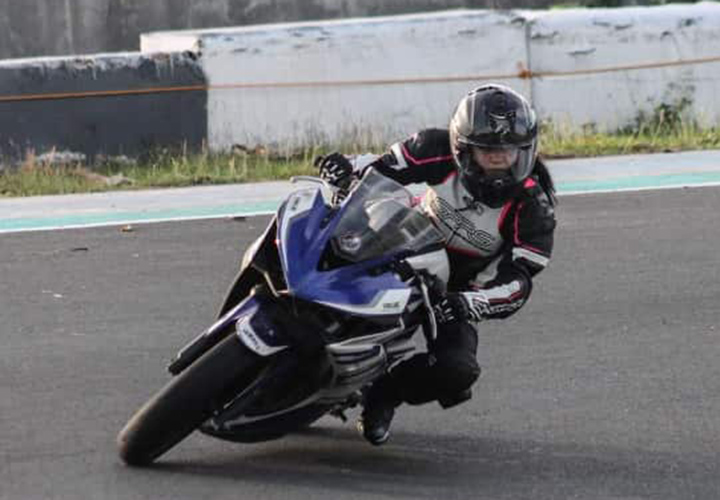 ADVERTISEMENT - CONTINUE READING BELOW ↓
"Palagi po akong itinutulak ni Coach Joey at ng mga assistant coach para lang makabalanse ako. Madalas po, ang isang paa ko lang ang nakatukod." This also probably explains why Rivero has lost so much weight.
Another skill Cruz has yet to master is gear shifting. Most of the time, she gets only up to fourth gear and stays there. She manages to attack the corners using proper throttle input and controlled braking techniques. One time, however, she was able to shift to fifth gear on Clark's main straight.
That said, overconfidence can literally knock you to the ground. Once, while rushing to learn the 'knee-drag' technique, Cruz miscalculated a turn and got in a lowside crash. "Yung knee-drag, naging body-drag kasi pinulot po ako ni Coach Joey sa track," she recounted with a laugh.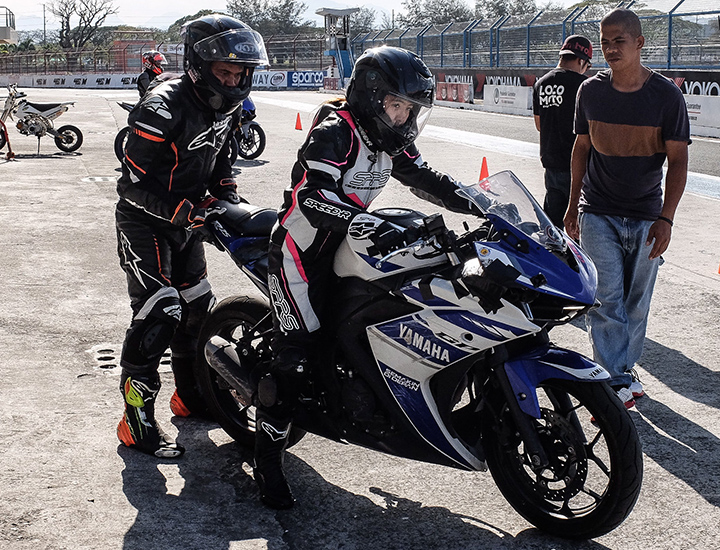 ADVERTISEMENT - CONTINUE READING BELOW ↓
Now that she's taking riding lessons, Cruz feels very much at home with her fellow actors in Ang Probinsiyano—many of them are riders and even go to the studio on their bikes.
After two months of absence from the track, Cruz has now resumed her riding lessons with the same dedication and energy she had back when she was starting out. Seeing this kind of positive attitude, we're pretty sure it won't take long before she finds herself lined up on the starting grid in a real-life motorcycle race. Do you think she'll make it big on the track?