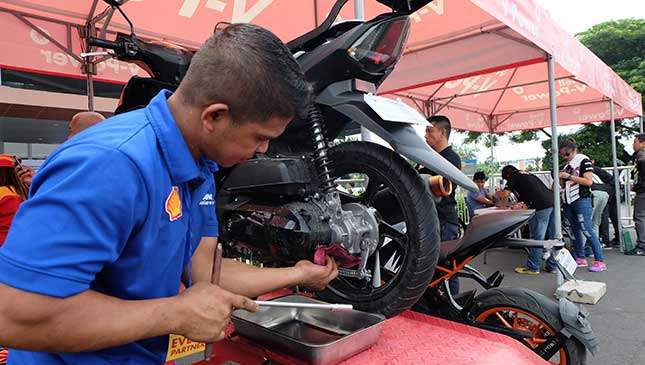 Have you started wondering if some motorcycle manufacturers are now in the engine oil business? This question pops up every time a motorcycle undergoes preventive maintenance service in a dealership, and the customer is offered an engine oil that's packaged with the badge of a motorcycle company instead of a known oil firm.
And then you see the same engine oil products using the logo of car manufacturers now flooding the market.
This arrangement is fast becoming a trend in some motorcycle and car companies in connivance with a few oil firms. But Shell is definitely not biting.
"We formulate special oil. We partner with them to get that (oil) formula. But no rebadging," says Mark Anthony Malabanan, Shell V-Power brand manager, during a media conference of the Shell Bike Fair 2017 held at the World Trade Center in Pasay City over the weekend.
More than 4,000 riders coming from different parts of Metro Manila and other provinces trooped to the Shell Bike Far Manila leg, which is the culminating event of the series of big motorcycle gatherings staged in Luzon, Visayas and Mindanao.
ADVERTISEMENT - CONTINUE READING BELOW ↓
"We are in partnership with the best brands of motorcycle manufacturers, both for fuel and oils. The reason why we do this is because the engine manufacturers, they have specific formulations required for their product," Malabanan added.
Among the prominent motorcycle brands that have partnered with Shell Advance engine oil globally are Ducati and BMW. So, if you find oil products with markings 'BMW Lube' or 'Ducati Premium Oil,' call the Department of Trade and Industry because you might be buying fake lubricants.
Some industry insiders confirmed the statement of Shell officials on the issue on special oil formulation, especially on vehicle engines with sensitive lubrication requirements.
For other oil companies, they agree with the rebadging because this translates to better sales of their products. According to industry sources, some car and motorcycle companies patronize more than one oil brand but they all rebrand them as their own.
In the end this only shows that Shell is proud of their brand.
What do you think of oil products bearing a motorcycle manufacturer's brand?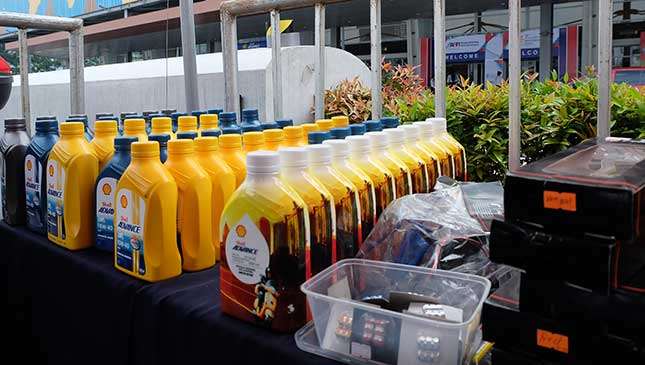 ADVERTISEMENT - CONTINUE READING BELOW ↓
Recommended Videos