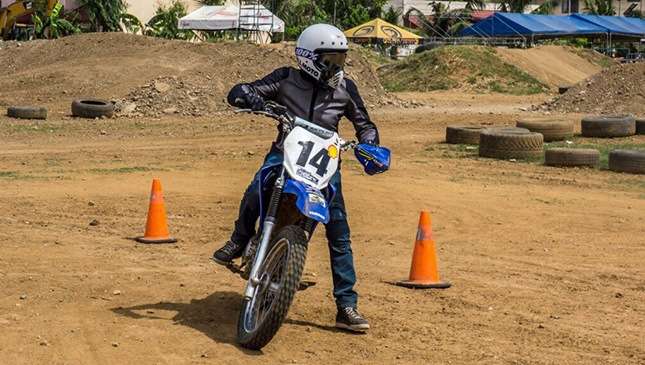 My first encounter with a flat track course was during the 'Keep it Dirty 2' event. Since it was my first time, I felt shy since there were so many spectators. In short, it was a half-baked experience.
So when an all-female group of bikers—including me—was invited to Mel Aquino's Yamaha Off-Road Training Camp recently, we confirmed and I was the first to say yes! The P3,500 training cost includes the use of a Yamaha XTZ 125 off-road bike and lunch. And yes, biker girls do exist in the Philippines, and we've got balls, too!
I prepared for my session by having at least eight hours of sleep. I packed my riding jacket, helmet, GoPro camera, and girly things like my chilled towel, sunblock, and extra shirt. Mel required me to use high-cut riding boots but to no avail.
All geared up and excited, I got to the MX Messiah Fairgrounds in Marikina at 8am. The lecture part went by quickly after Mel covered what needed to be said in a good amount of time. Before hitting the dirt, we did our stretching and mounted the bikes for a lesson on proper riding posture. The average height of the lady participants stood at 5'2", so we tiptoed on the tall XTZ 125 most of the time. This was one instance where we missed our stilettos.
ADVERTISEMENT - CONTINUE READING BELOW ↓
I kicked the bike into first gear and throttled. Then I felt my rear tire skid so I intermittently closed the throttle to get the feel of the bike. Initially, we had difficulty in getting the bikes up from the ground as we were tiny. Some of the girls took spills on the turns, but it's all part of the learning curve. They just got up again! Balls, I tell you!
The trial laps were followed by drills. Oval rounds, figure eights, and lots of braking practice followed next. All of this under scorching heat, but our adrenaline kept us going.
Coach Mel also taught us how to go about taking the turns with power slides. Despite the heat, the trainers stayed under the sun to help the ladies in distress. It's always nice to get your form corrected on the fly; you learn quicker that way.
We later had a quick sit-down session to look at our photos taken during the drills. Mel zeroed in on how we could improve our riding. I noticed that my elbows were always down, and you could tell that I'm so used to riding on the street. In flat track riding, elbows must be angled outward for better control of the bike. You don't notice these things until your photo is right in front of you and showing what you're doing wrong. Riding drills pa more!
As the day progressed, your confidence grows and you feel the improvement. Faster, more confident, and better control. I wasn't as nervous the first time I felt my tire drift. This time, learning how the bike behaves felt more natural.
You're probably wondering why a bunch of girls would sign up for this. Are we planning to do motocross or flat track racing?
Not really. I know you've felt your tire skid at some point while on the streets. I know you've had to stop suddenly because a dog, trike, or person crossed the road. As these were happening, you've probably felt a little loss of control over your bike, too.
Riding on dirt puts you in a slippery situation, so you need not panic when such things happen again. From spending the whole day on the dirt track, being on the street later on felt so stable and controlled.
The experience was fun, and it was added skills and knowledge for me.
I can't wait to try it out again and practice what I've learned. Now I'm ready for 'Keep it Dirty 3!' And it looks like they need to add a female race category.
Hey ladies! Wanna join us?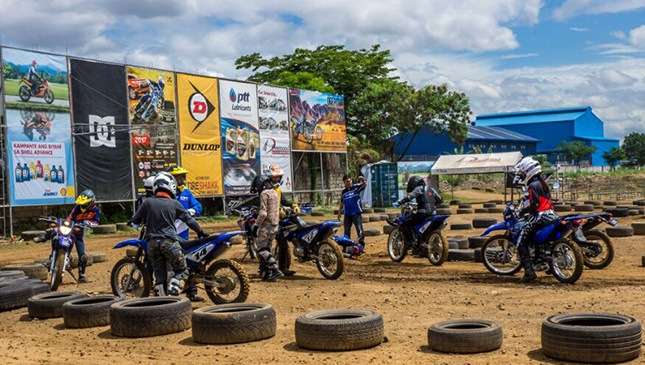 ADVERTISEMENT - CONTINUE READING BELOW ↓