Few events come close to what the Yamaha Sight Safe Run has achieved. In fact, the current 147.6km/L record set by Miguel Ocinar remains unbeaten.
Of course, there were some who raised their eyebrows. How does such an astonishing feat happen? Sure, the bike is a pretty big factor in getting a good fuel-economy figure, but the machine you're on can only do so much.
As I've learned from having been invited by Yamaha Motor Philippines to join the Sight Safe Run, there are a lot of factors to consider when trying to ride a motorcycle as efficiently as possible. Here are eight things I've picked up, just in case you ever decide to try and squeeze the most mileage out of your bike in a similar event or just on your daily commute:
1. Throttle control is key.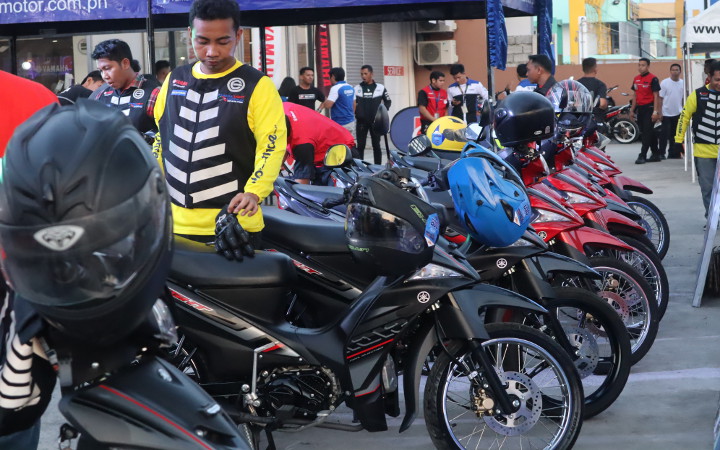 How you twist your wrist is one of the biggest factors that affect how much fuel your bike consumes. Jerky and twitchy throttle manipulation will lead to an equally erratic engine response and wasted gasoline. Meanwhile, keeping it smooth results not just in properly burned fuel, but in a smoother, more comfortable ride, too.
ADVERTISEMENT - CONTINUE READING BELOW ↓
2. Pack light.
Keep in mind that your motorcycle's engine is working to carry both the bike's weight and yours, and it can only confidently carry so much. Imagine trying to run uphill while carrying a heavy backpack. That's how your bike feels when you've crammed way too many things into your riding bag and ate way too much: stressed, weighed down, and struggling. If there's less weight to carry, less effort and gasoline will be needed to move.
3. Avoid hard braking.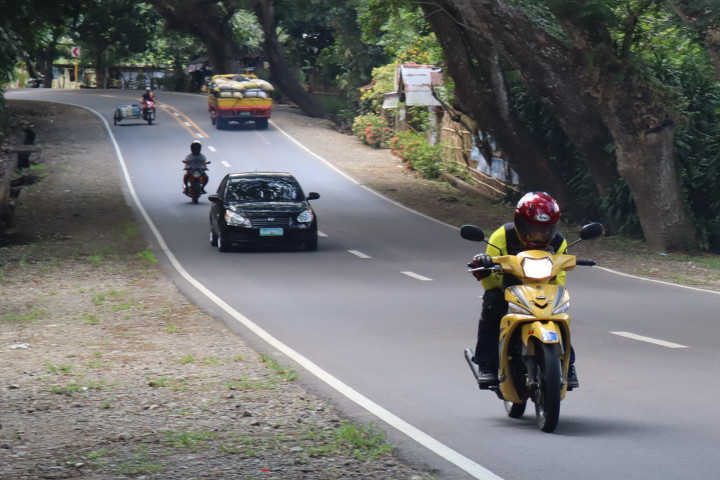 We're not telling you to forget about your brakes—please use them when you have to reduce speed or come to a full stop. That said, braking hard wastes the momentum you've built up, so it's more efficient to begin braking from farther away and using engine braking to slow down, letting the revs drop down smoother. If you want to ride as smoothly as possible using effective throttle control, you'll likely be avoiding hard braking, anyway.
4. Gravity is your friend.
Going downhill needs absolutely no acceleration unless you're trying to go fast, which entirely defeats the purpose of a fuel-economy run. Always remember it isn't a race. Easing off the throttle on downhill sections will reduce fuel wastage. But don't turn off the engine—not only will that greatly reduce the amount of control you have on the bike, you also lose crucial safety features like your turn signals, brake lights, and so on. For manual motorcycles, shutting off the engine is an unsafe practice because it might lock the rear wheel, given the shifting process is sequential.
5) You're also part of the aero equation.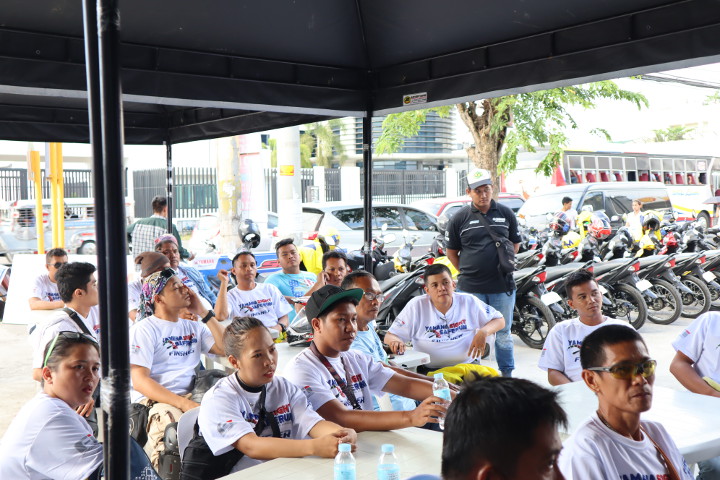 Riding upright might be the most comfortable, but it's also the best way to catch a chest full of wind, creating wind resistance and increasing the burden on your bike.
Going into a tucked position might not be comfortable at all, but riding this way makes it much easier for you and the bike to slip through the wind unimpeded. Knowing when to use a tailwind to your advantage can also help save fuel; letting the wind do part of the engine's job not only makes you feel smart for taking advantage of mother nature, but also helps your performance, too.
ADVERTISEMENT - CONTINUE READING BELOW ↓
Seasoned riders also know how to take advantage of the slipstream by closely following the motorbike in front. You do this with extra caution, though.
6. It's not a race.
There's a reason the Yamaha Sight Safe Run's cutoff time is at 5.5 hours for the leg we joined: The most efficient speed is around 40-60kph, which is hardly fast by any means because going faster entails burning more fuel. Sure, it might be infuriating to be wearing full safety gear and tucking down onto your bike at 40kph, only to be passed by a family of three riding a scooter and not wearing helmets. You need to do a little sacrifice for fuel efficiency.
7. Keep yourself focused.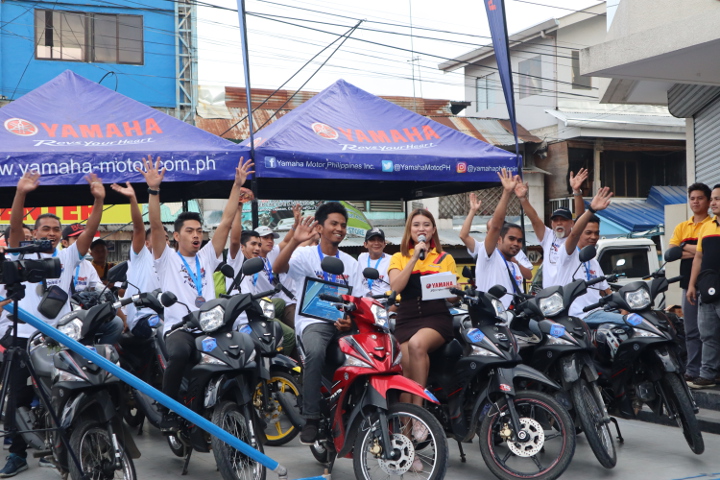 As with any form of riding, keeping yourself focused and 'in the zone' is necessary to avoid riding mistakes and accidents. Getting caught up in a daydream could lead to you increasing your speed and ruining your efficiency—or worse, getting in an accident. Sure, it's nice to appreciate the scenery, but don't get too immersed or you might find yourself ditched in a deep canal somewhere.
8. Preparation is half the battle.
Inspect your ride thoroughly before the run, and make sure to familiarize yourself with the route you're taking. Faulty parts on the bike could reduce fuel efficiency or lead to an accident. Also, getting lost is a big concern because you're bound to get a worse fuel-efficiency figure if you run a longer distance than you have to.
Prepare well for the task ahead and you'll do much better than the guy who literally just showed up with no clue as to what's going on. Good luck on your fuel-economy challenge!