If you're having second thoughts about having side bags installed on your motorcycle, you might want to check out Givi's nifty new creation unveiled at the 2021 Esposizione Internazionale Ciclo Motociclo e Accessori (EICMA) show: the Remove-X bracket.
The Remove-X is a frame for soft side bags designed specifically for naked bikes, and it prevents bags from sagging into the wheel and under the fender. It features a quick-release system that allows the bracket itself to be easily detached from a motorcycle with just the pull of a lever.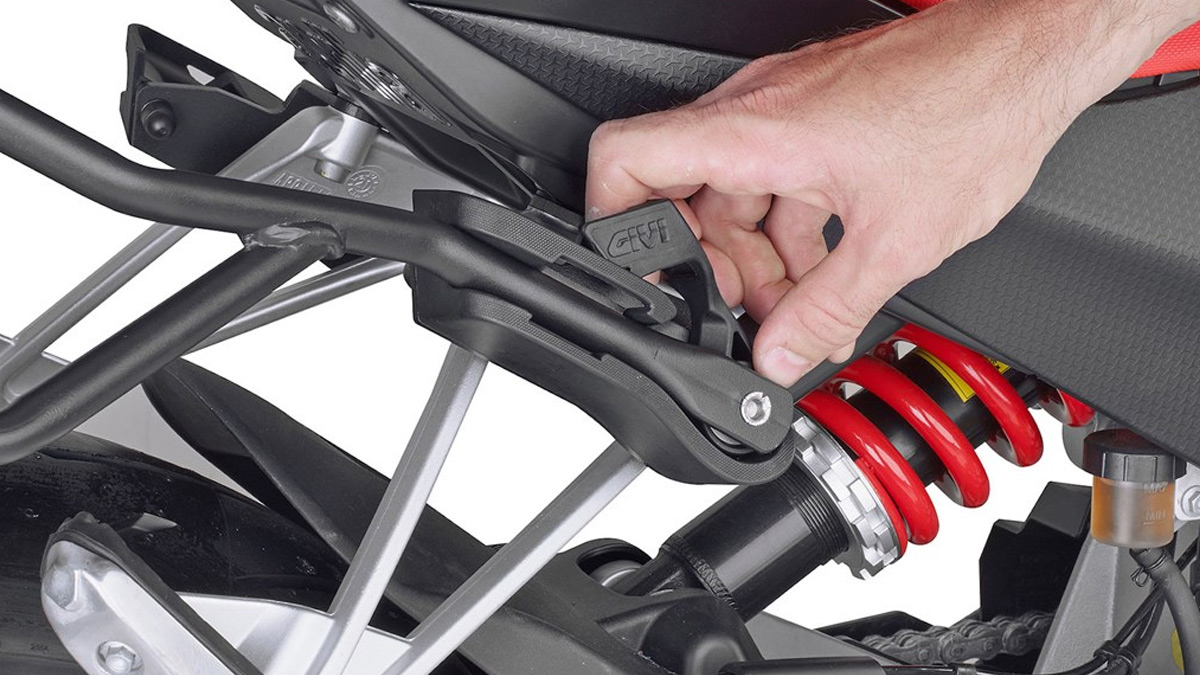 What makes this a really clever contraption is that since it's easy to remove, riders can take it out whenever they have no use for the side bags. The parts that are then left attached to the bike are barely noticeable—that's a huge plus for riders who are very keen on their motorcycles' looks.
ADVERTISEMENT - CONTINUE READING BELOW ↓
Givi also says that the brackets will be tailor-fit for each specific model, which will prove helpful for larger bikes or ones with oddly shaped rear ends. The brand released a quick demonstration video that you can check out below:
If Givi were to sell this bracket here in our market, would you consider getting one?
ADVERTISEMENT - CONTINUE READING BELOW ↓
Recommended Videos