Although the summer season is not yet officially over, thunderstorm warnings are becoming more frequent as the days go by. Climate change is definitely taking its toll on all of us.
But instead of blaming the weather, people should prepare themselves for the upcoming rainy season. Thunderstorms often last for two to three hours, so there's very little room for complacency especially now that the entire world is battling a deadly virus whose symptoms are similar to that of the flu and the common cold.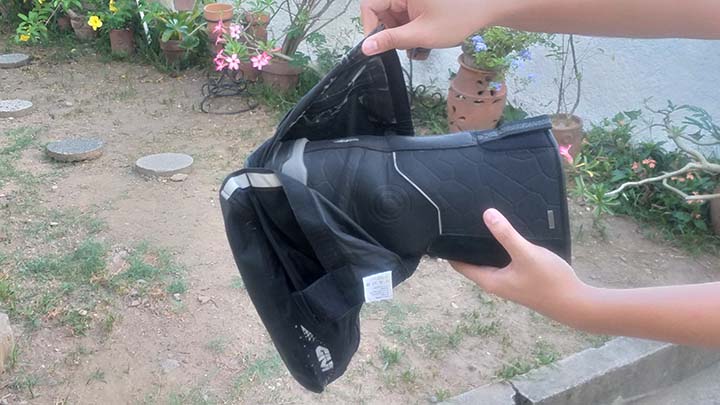 If you're used to riding to work armed only with plastic bags that you wear over your shoes to keep them from getting wet, think again. If rainwater seeps through, you run the risk of getting sick, and your riding footwear will also deteriorate more quickly.
Many riders swear by the Givi SC02-N protective shoe cover to keep their feet dry during the rainy season. It's made of 100% polyester and designed for quick donning, with a large opening at the back that allows you to easily slip your boots in. Durable elastic bands and Velcro strips ensure a watertight seal and prevent the shoe covers from loosening even on long journeys. Just remember to wear the shoe covers under your rain pants, not over.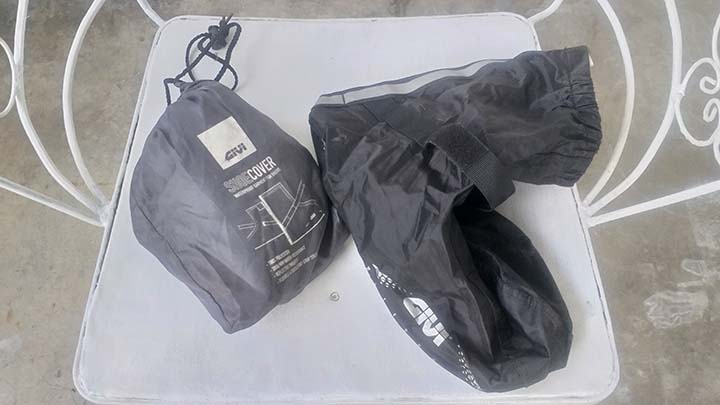 The Givi SC02-N, available at Motoworld for P1,400 a pair, isn't really fashionable. To be honest, wearing them to the office took some time to get used to—I felt like I look like one of the Ninja Turtles wearing jika-tabi footwear minus the split-toe front end. Also, when you're wearing these shoe covers, remember to take only small steps because they have no rubberized soles to keep you from sliding on wet surfaces.
Oh, well—there goes functionality over form.