If you follow the local motorcycle industry regularly, then you might have noticed how busy Honda Philippines (HPI) has gotten this year. We mean really busy.
HPI has been continuously updating its lineup on an almost monthly basis, and recently, we were treated to yet another new launch: the AirBlade 160. This joins the brand's revamped scooter lineup in our market alongside other new 160cc scooters in the Click and the PCX.
How will the new Honda AirBlade 160 stack up against its competitors, though? In this article, we take a deep dive into the specs and features of one of HPI's newest offerings.
OTHER HONDA MOTORCYCLE STORIES YOU MIGHT WANT TO CHECK OUT:
Specs, price, features: Everything you need to know about the all-new Honda Click 160
Here are all the prices, specs, and features of the new Honda Wave RSX
Pricing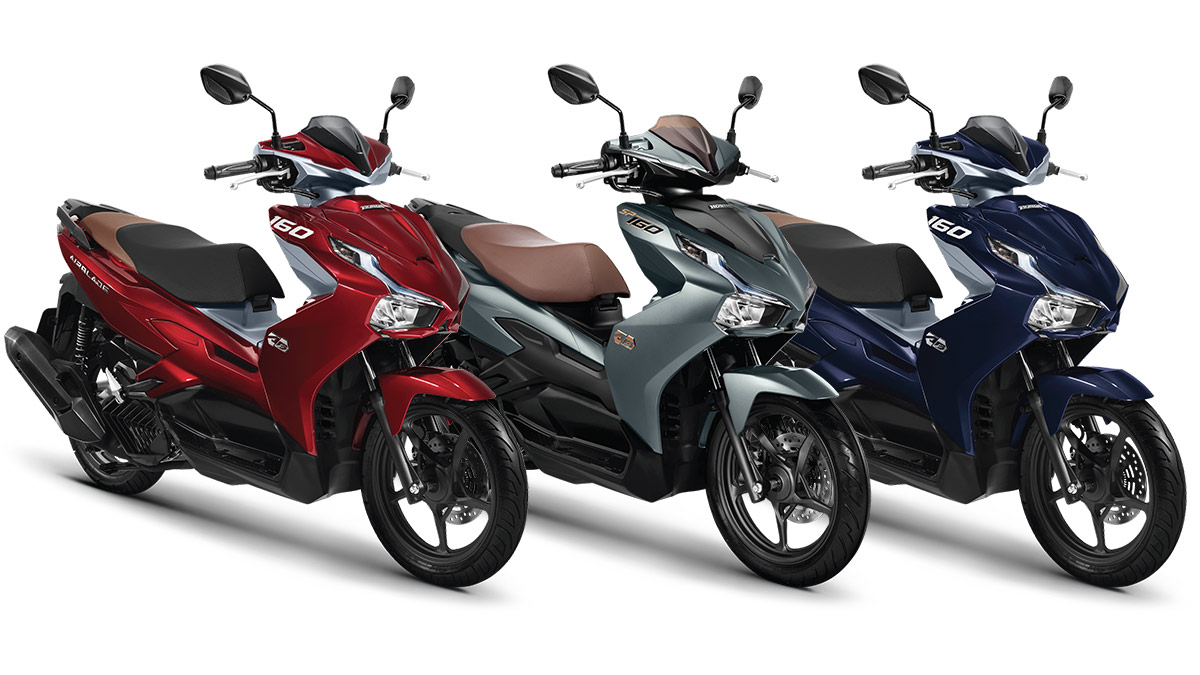 ADVERTISEMENT - CONTINUE READING BELOW ↓
Only one version of the new Honda AirBlade 160 is available, and it's priced at P119,900. For comparison, that's P3,000 more than the new Click 160. Color options for the AirBlade include Matte Dim Gray Metallic, Pearl Dark Ash Blue 2, and Candy Luster Red. The gray colorway also features a gold 3D emblems and a 'Special Edition' badge, while the blue and red finishes sport silver emblems.
Design and dimensions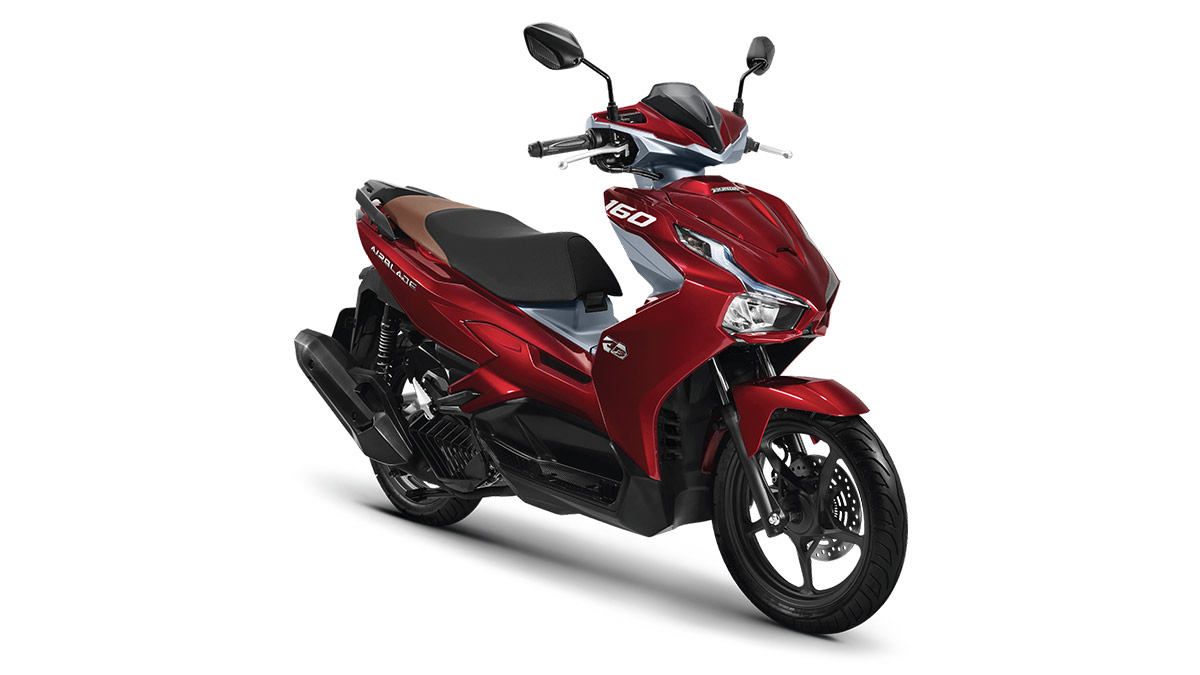 ADVERTISEMENT - CONTINUE READING BELOW ↓
Recommended Videos
The AirBlade 160 measures 1,890mm long, 686mm wide, and 1,116mm tall with 142mm of ground clearance and a 775mm seat height. It's almost just as big as the Click 160 across the board, only the AirBlade's seat is 3mm lower.
The AirBlade sits on 14-inch front and rear wheels shod in 100/80-14MC 48P and 90/80-14MC 43P tubeless tires, respectively. HPI's website doesn't list the fuel-tank capacity, but the old AirBlade did get a 4.4-liter tank. This old figure checks out with the AirBlade 160 listed on Honda's Vietnam website.
In terms of design, the AirBlade 160 still retains most of the original version's design. The scooter's silhouette and overall shape are the same, and even the headlights up front see no changes. What Honda has changed up with this bike is its finish—the aforementioned colorways are all new, and they all spice up the AirBlade's look quite nicely with the contrasting seats and new-look badges.
ADVERTISEMENT - CONTINUE READING BELOW ↓
OTHER HONDA MOTORCYCLE STORIES YOU MIGHT WANT TO CHECK OUT:
The Honda CB150X is now in PH with a P163,900 price tag
Budget a bit tight for the Honda CB650R? The new CB500F is now available at P354k
Engine and specs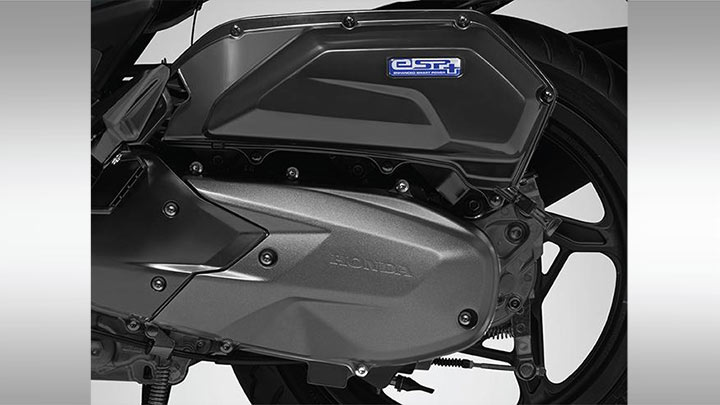 The new AirBlade comes with a new 157cc eSP+ gasoline engine that's capable of 15.02hp at 8,000rpm and 14.6Nm of torque at 6,500rpm. This powertrain can supposedly do about 47.5km/L according to World Motorcycle Test Cycle figures. A front hydraulic disc and a rear leading/trailing drum brake provide stopping power.
ADVERTISEMENT - CONTINUE READING BELOW ↓
Extra features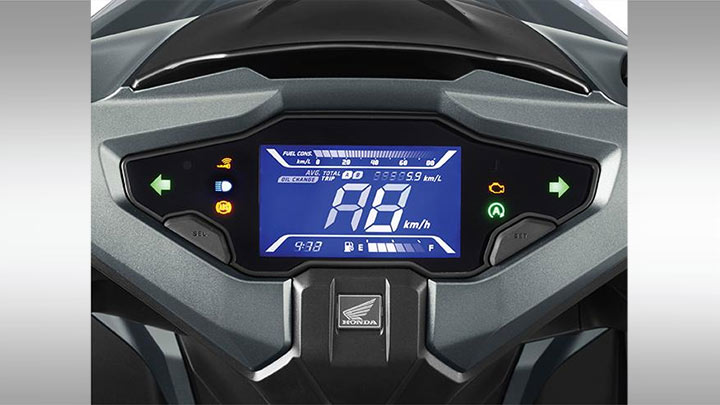 The AirBlade 160 comes with a good arsenal of extra tech. It has single-channel ABS equipped, an all-LED lighting system, an idling stop system, and a fully digital instrument cluster. There's a sizeable 23.2-liter underseat compartment as well, and here you'll find the 2.1A USB-A charging port.
ADVERTISEMENT - CONTINUE READING BELOW ↓
As with most of Honda's scooters, the AirBlade 160 also gets the Honda Smart Key system with an answer-back function and an anti-theft alarm.
More photos of the Honda AirBlade 160 2023: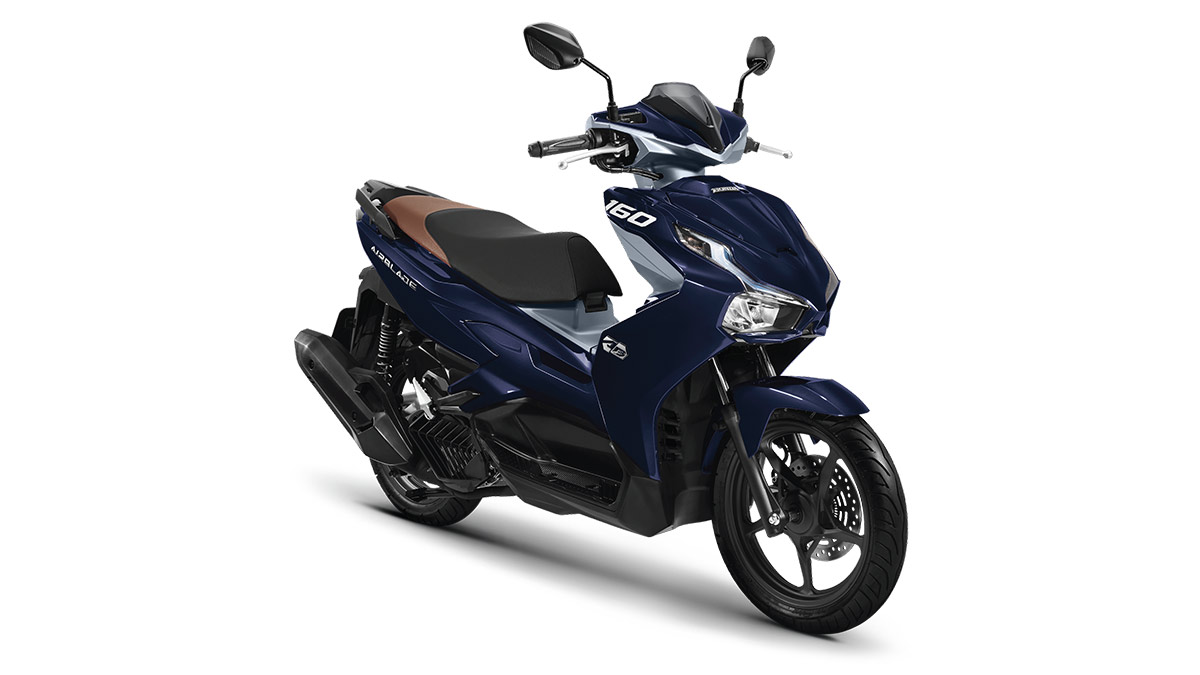 ADVERTISEMENT - CONTINUE READING BELOW ↓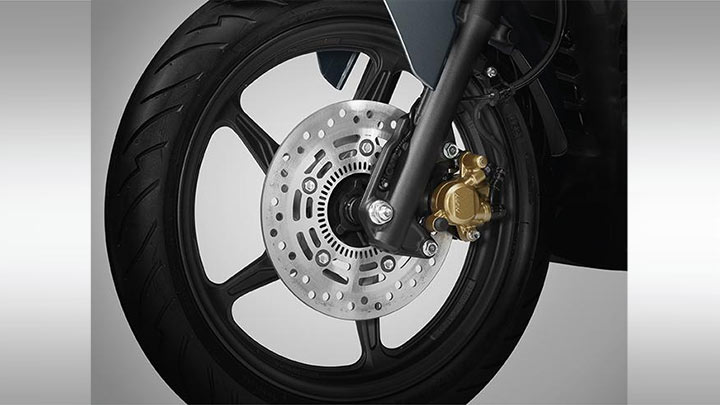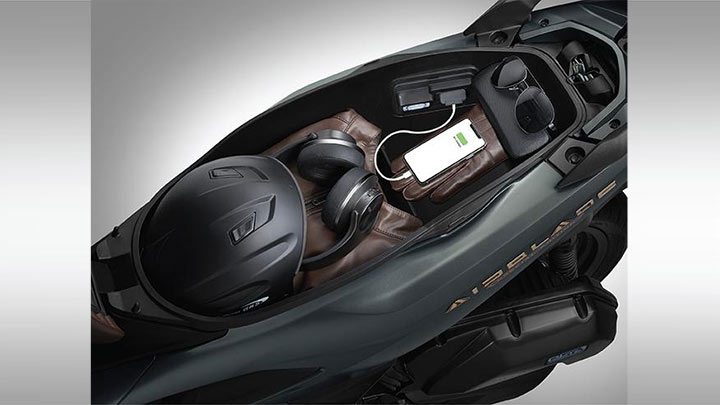 ADVERTISEMENT - CONTINUE READING BELOW ↓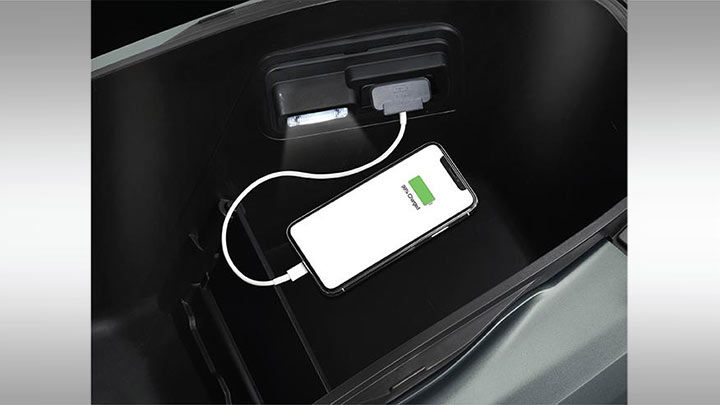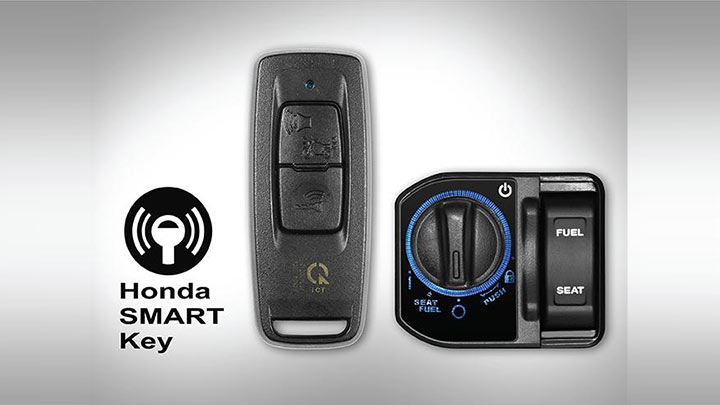 ADVERTISEMENT - CONTINUE READING BELOW ↓