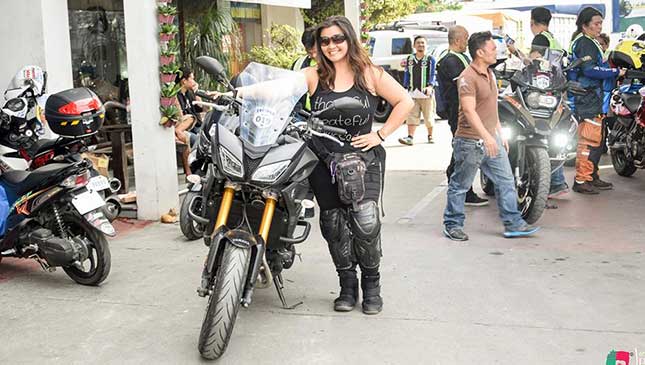 Elizabeth 'Liz' Perez patiently waited for six years to prove herself.
You see, Liz likes to join motorcycle fuel economy events. This is the kind of event that requires the rider to maximize every drop of gasoline and also determines his or her endurance over long hours of riding. During her previous runs, Liz only ended up being second and third runner-up—and she's hungry for a championship title.
ADVERTISEMENT - CONTINUE READING BELOW ↓
When the Petron-ATPI Safe Run: The Ultimate Safety Fuel Efficiency Challenge was finally held last March 10 in San Fernando, Pampanga, Liz felt that she was more than ready.
When she took off from the Laus Group Event Center in San Fernando, Pampanga early morning, along with more than 200 riders vying for titles in different categories, Liz never looked back. She was one of 35 participants in Class 8 (800cc and up). She rode on her Yamaha Tracer 900, a hot-selling sport tourer powered by an in-line three-cylinder engine.
After the dust settled, Liz finished the 600km route for Class 8 riders in 11hrs and 9mins, which is within the 12-hour maximum time limit. To keep herself awake she resorted to literally biting her tongue.
By keeping in mind that a fuel economy run is not a race, she was not among the first finishers in her category. What mattered most is her fuel mileage: An astonishing 34.13km/L.
ADVERTISEMENT - CONTINUE READING BELOW ↓
Recommended Videos
Do you want to know how she did it? The new queen of fuel economy runs (in the big bike category) was candid enough to share her winning secrets to Moto Sapiens:
1) Prep your bike. Make sure that the engine is properly tuned and well-conditioned before the event. Replace the spark plugs and engine oil with a new set and supply.
2) Maintain your RPM. During the grueling 600km ride, Liz recalled keeping the tachometer needle at 3,000rpm most of the time. At this level, she said, can she achieve the best fuel mileage result.
3) Minimize braking. Brake only when the situation calls for you to stop the bike. If not, ride with the bike's momentum to lessen the use of the throttle and achieve optimum fuel efficiency.
4) Say no to music. Liz made sure that her music device was left inside her bag. This was so that she can clearly hear the engine sound and be able to know if she's revving it more than necessary.
ADVERTISEMENT - CONTINUE READING BELOW ↓
5) Don't overeat. To keep her alert during the long ride, Liz avoided eating plenty of food. Instead, she only had two boiled bananas and water in her two stops—10 minutes in Alaminos (Pangasinan), and 30 minutes in Baguio City. Excessive food intake will likely make you sleepy while riding.
6) Maintain proper tire pressure. It is important that the rider keeps his tire inflated with proper air pressure to optimize road grip. Underinflated tires tend to slow down the bike, while overinflated rubber will raise the possibility of a tire blowout.
7) Hide behind the windscreen. Wind drag is a big factor in fuel efficiency runs. Liz was spotted by her rivals ducking behind the Tracer's windscreen. This translates to better aerodynamics and allows the bike to glide through the air using better momentum.
8) Maintain a cruising speed. This was a big test of patience for Liz who likes high-speed runs during regular rides. She admits she stayed between 80-90kph, the optimal speeds for minimal fuel consumption for this three-cylinder tourer. "Chill lang," said Liz.
ADVERTISEMENT - CONTINUE READING BELOW ↓
9) Be gentle with the throttle. After joining two previous fuel eco runs, Liz has mastered the art of squeezing the throttle only with a feather touch. This, she said, is important when taking off after refueling. Many tend to squeeze the throttle heavily in their desire to complete the route immediately and jump straight to their bed.
10) Prayers work. If other people believe in sheer luck, Liz believes in the power of prayers. What's most important for her is to safely reach the finish line. Winning is just a bonus.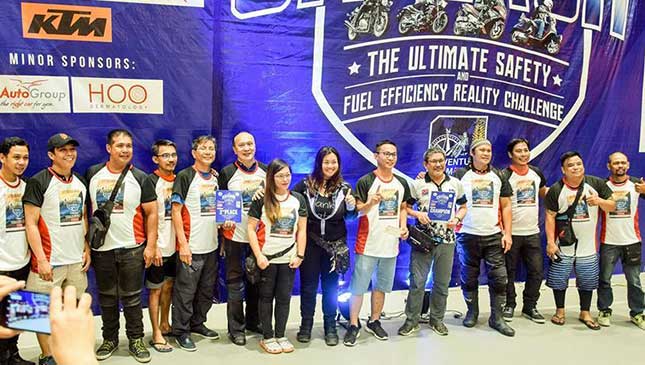 ADVERTISEMENT - CONTINUE READING BELOW ↓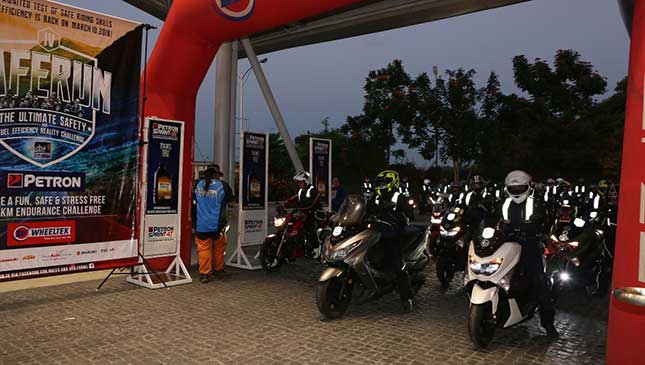 Congratulations to you, Liz Perez!